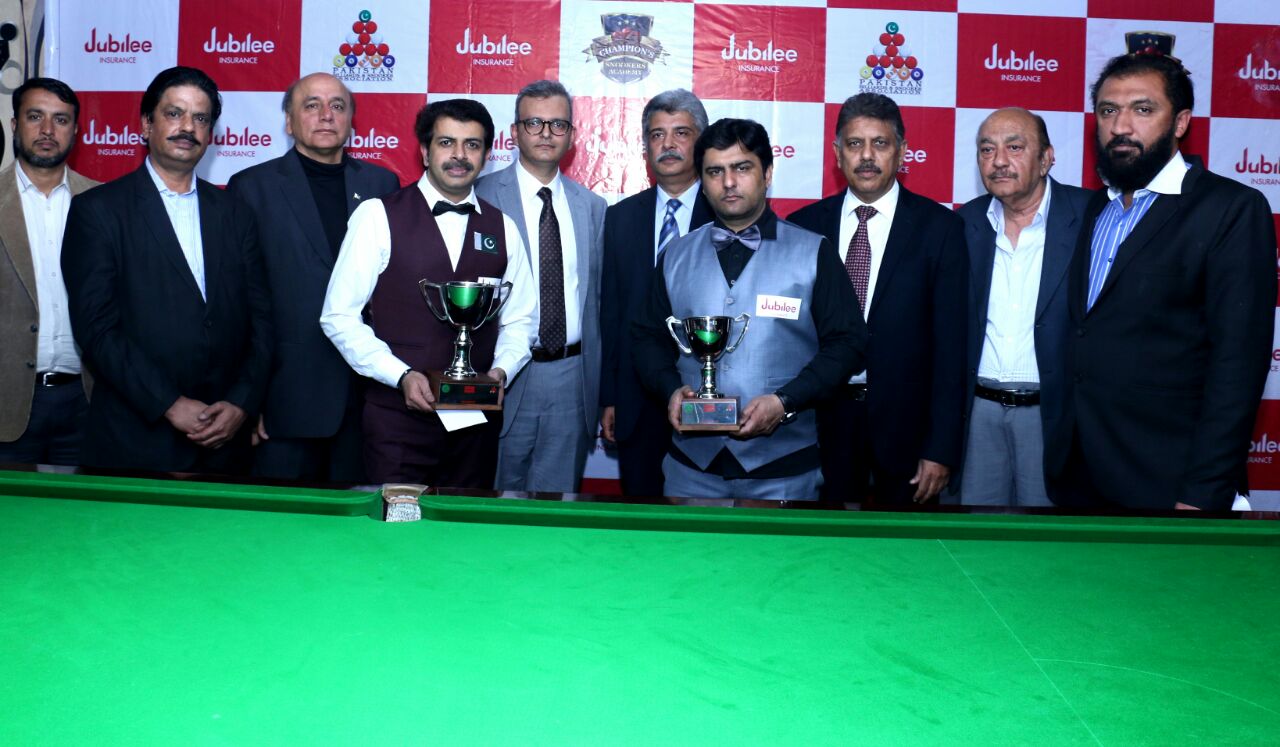 LAHORE: The Defending Champion Imran Shehzad convincingly defeated Shahid Shafiq and retained the title of Jubilee Insurance National 2nd Masters (+40)  Snooker Championship 2018, played at Champions Snooker Academy, Lahore
Final Result
Imran Shehzad (Pjb) beat Shahid Shafiq (Pjb) 6-3
(54-29, 35-81, 69-32(64), 32-64, 56-26, 21-70(68), 62-19, 66-14, 59-06)
The event was organised by Pakistan Billiard & Snooker Association, Snooker & Billiard Association of Pakistan and the sponsors Jubilee Insurance. 
The cash prizes and Trophies awarded to Winners and Runner up were:
– Mr. Farid Mukhtar presented the Highest Break Prize of Rs. 5000 Trophy to Muhammad Yousuf (110).
– Mr. Imran Rabbani & Farid Mukhtar presented the Runner-Up Prize of Rs. 25,000 Trophy to Shahid Shafiq (Pjb)
– Mr. Imran Rabbani  & Farid Mukhtar presented the Winner Prize of Rs. 50,000 Trophy to Imran Shehzad (Pjb)
For updates regularly visit: Allsportspk