The 36th Bangladesh Amateur Golf Championship, concluded at Kormitola Golf Club in Dhaka. The top winning laurels were shared by golfers from Nepal, Bangladesh and Pakistan.
Nepalese golfers – Subash Tamang and Sadbhav Acharya in Team Category. The next three positions were dominated by host Bangladesh golfers.
The Men's Individual title was won by Australia's Aarav D. Shah and followed by the Nepalese team winner Subash Tamang.
The Ladies leaderboard first 4 positions were dominated by Bangladesh and Pakistan Ladies. The title was clinched by Snk Sonya Akhter of Bangla Desh, Runner up being Pakistan's Suneya Osama Akhter and followed by Bangla Desh's Snk Nasima Akhtar and Abiha Hamin Syed of Pakistan at third and fourth positions respectively.
The Final Results were as follows: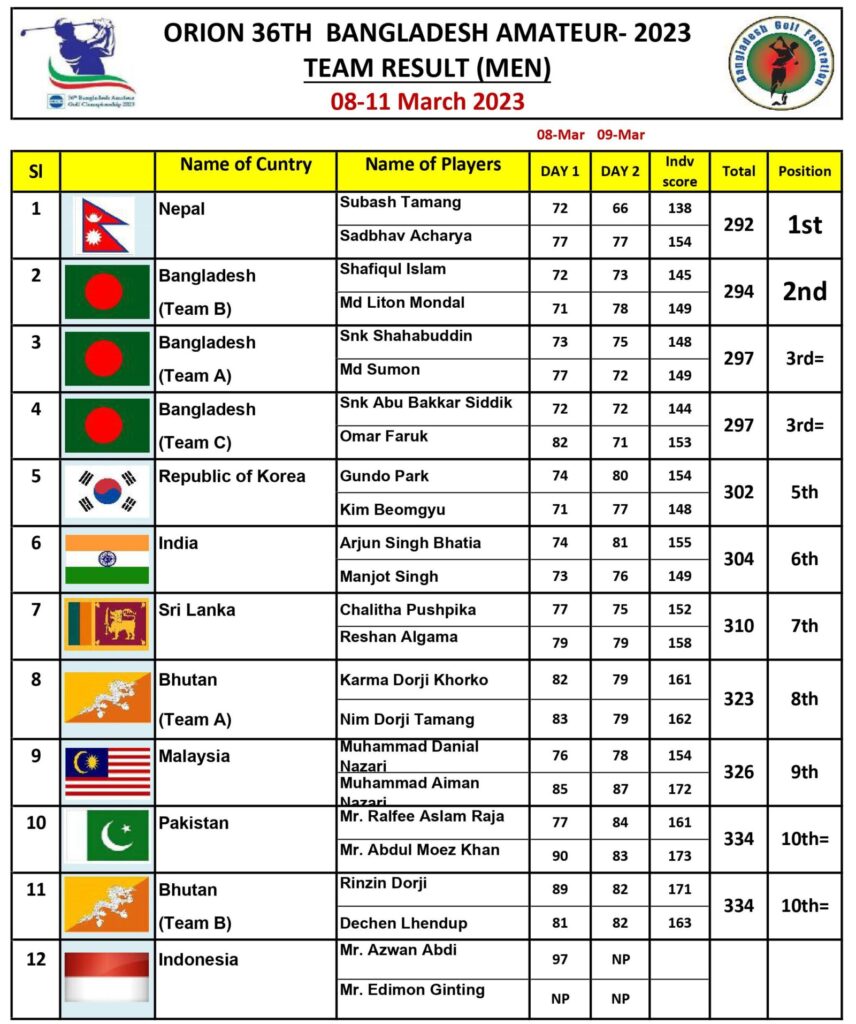 For Final Results of Individual, Ladies categories and Previous Day's Overview – Click Next Pages