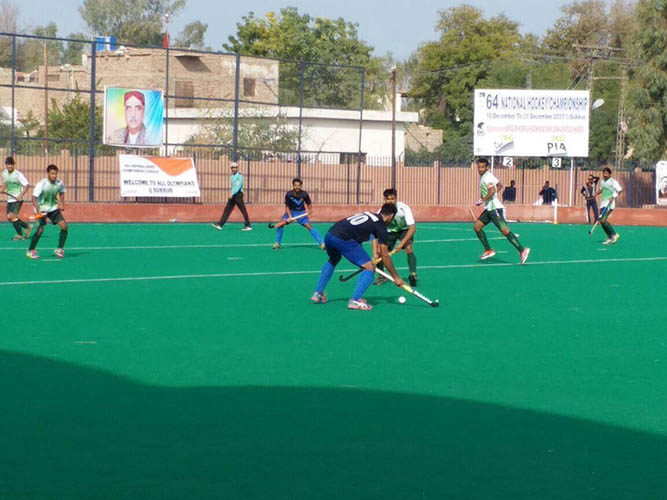 PIA vs Customs
The youthful Customs side gave the defending champions PIA areal scare before going down 3-4 in an exciting encounter at the 64th National Hockey Championships in Sukkur.
SCORERS:
PIA: Ehasanullah 2, Mudassar Abbas & Usman Ghani.
Customs: Salman Hussain, Shahbaz & Farhan.
ZTBL vs Railways
Another exciting match was witnessed between ZTBL and Railways. The newly raised ZTBL, who are making their debut at the nationals, also went past the rail-men by a scoreline of 4-3.
SCORERS:
ZTBL: Shazaib Khan 2, Hammad Anjum 2.
Railways: Mohsin Javed, Zaheer Hussain & M.Sheheryar.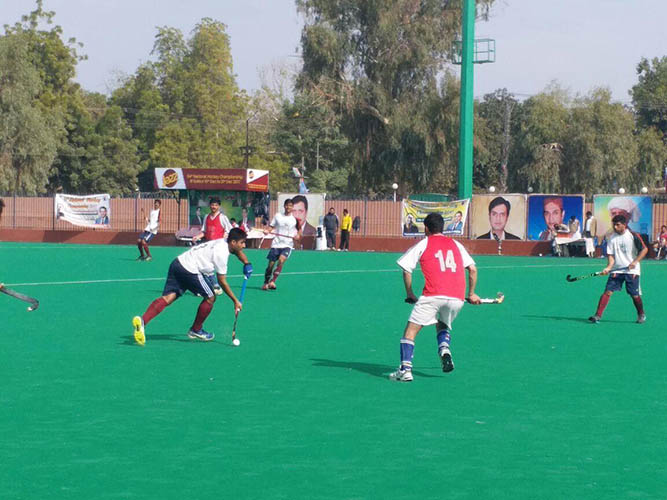 NBP vs PQA
Unlike PIA, last year's runners up National Bank had a big win against Port Qasim Authority. The bankers defeated the hapless PQA 9-0 Dilber, M.Attique and Arslan Qadir had a brace each while Hafiz, Abubakar & Attique Arshad shared the other goals.
WAPDA vs HEC
WAPDA, another contender for the title, also had an easy sailing against Higher Education Commission, winning 8-0.
SCORERS: M.Imran 2, Tasawwar Abbas, Ajaz Ahmed, Asad Bashir,
Irfan, Ghazanfar, Rana Umair.
Punjab vs Gilgit-Baltistan
Punjab, a strong provincial outfit, riding on a hat trick by Ahmad Farhan and a brace by Ahmer Ali, defeated Gilgit-Baltistan 7-0. Muzammil Hussan and Jahangir Ali scored a goal each.