6th J. A. Zaman Open Golf '19: Shabbir In Command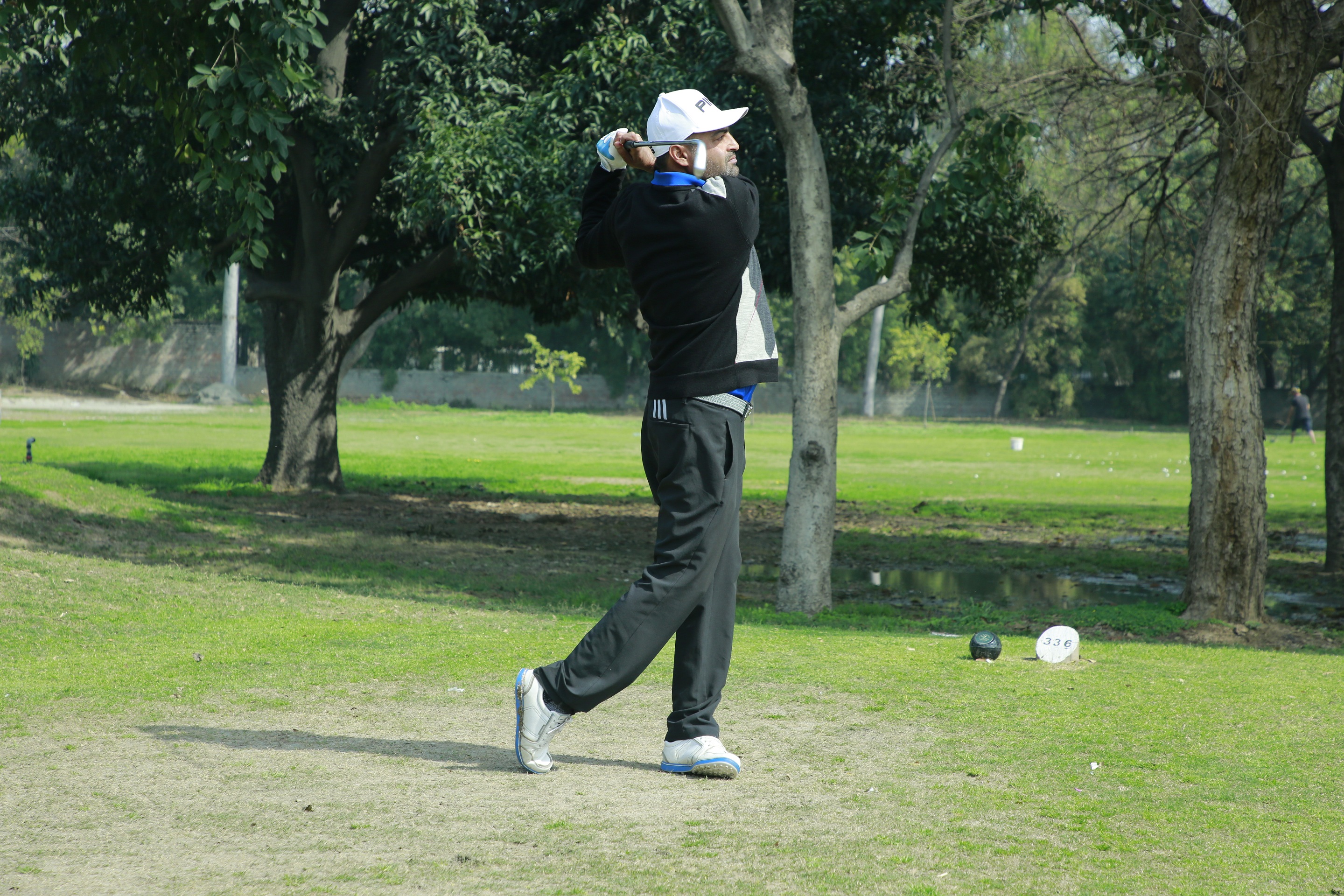 LAHORE: At the end of the second round in the three rounds Professionals Event competition of the 6th J.A.Zaman Memorial Open Golf Championship in progress at the Lahore Gymkhana Golf Course.
Shabbir Iqbal, the well established and unshakable golf professional of Pakistan Golf Arenas exhibited marvelous control and application of golfing skills and emerged as the top contender, going into the final phase of this esteemed golf championship.
On Friday, in the course of the first round he was brilliant and radiant and  once again in the second round yesterday, his score for the day carried a sparkling touch, even though he encountered a double bogie mess up on the 4th hole. But he made up the loss through intense focus and superb play that yielded five birdies in the following holes and a second days worthy looking round of gross 68, four under par. In this way he has an aggregate score of 133, eleven under par  for the two rounds and looks utterly resolute and steadfast in his march to securing the J.A.Zaman title for the fifth time."I feel enlivened and exhilarated about my victory chances in this Championship and look forward to playing another phenomenal round on the final day on Sunday" said Shabbir.
The nearest adversary for Shabbir Iqbal is Talib Hussain of Islamabad. This battle hardened golf professional,who  is a club mate of Shabbir, managed to uplift his standing in this race for remunerative benefits by a round of excellence yesterday.With the help of an eagle on the 7th hole and six birdies, Talib rang reassuring and cheering bells for his chances in this championship.Yesterday he came up with a round of gross 67, five under par and that added to his first round score of 74, gives him a two days aggregate of 141, three under par. That does look impressive, yet the fact that he trails Shabbir by eight strokes leaves him a challenge that is monumental. In spite of this he looks determined to perform incredibly well in the final round.
Out of the other contenders the most notable one is Matloob Ahmed(Garrison). Utterly disappointed with his first round performance when he had a messy round of gross 77, Matloob recovered his masterly touch yesterday and his score of 67, five under par carries a healing touch. He now stands third on the leader board with a score of 144, level par. A few others in line for top positions are Akber Mehroze (Gymkhana) at 145, and four others bracketed at 146. They are Muhammed Naeem(Peshawar), Danyaal Jehangir (Gymkhana), Muhammed Munir (Islamabad) and Muhammed Qasim (DHA, Karachi).
There was a cut after the second round and as a result 56 professional  players stood weeded out. Only the best 44 professionals will play on the final day today.
Standings in the amateur section are Ahsan Khawaja (Gymkhana) ahead at a score of 145, followed by Ghazanfar Mehmood (Green City) at 150 and Raja M. Israr (Green City) at 157.
The Ladies event will be held today and their contest is over 18 holes. National ladies team members like Parkha Ijaz, Rimsha Ijaz, Ghazala and Zaib are contesting.
The final day prize distribution of the 6th J.A.Zaman Memorial Open Golf Championship will be held in the evening at 4.30pm at the Lahore Gymkhana  Golf Club lawns.
For more updates keep visiting allsportspk