The Serena Hotels National Ranking Tennis Championships 2021 continued on Day 5 at the PTF Complex, Islamabad with 4 Semi Final matches having been played.
On Sunday, 26th December the Finals to be played are: Boys 18&U Singles, Ladies Singles, and Men's Singles.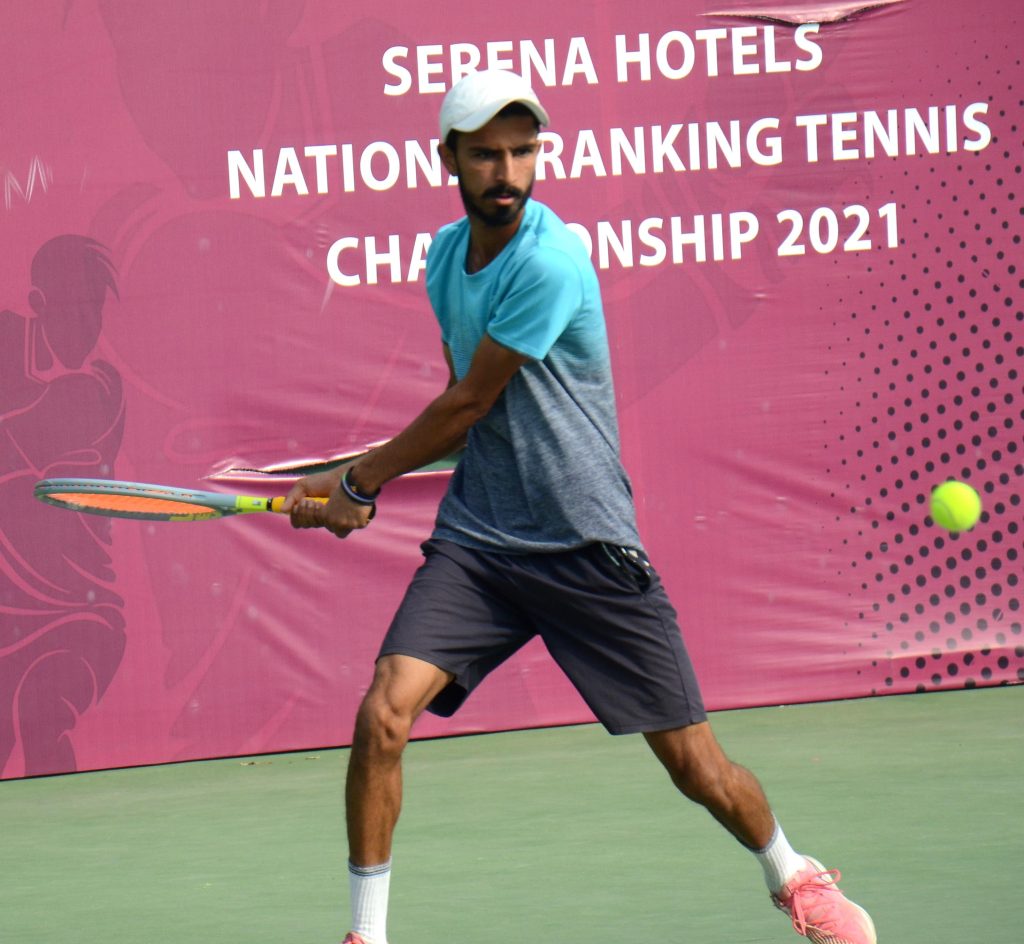 PTA-Pakistan Tennis Association announced that the Final matches have been scheduled at 10.00am due to the inclement weather forecast.
In the first Men's Singles semi-final, Muhammad Shoaib upset 2nd seed Muzammil Murtaza 6-3, 6-3. The match saw both players at a high standard, but Shoaib outclassed Muzammil in all departments, never allowing him to settle down.
In the second semi-final, Top seed Aqeel Khan saved 2 set points in the first set before finishing strong and beating Muhammad Abid 7-6(5), 6-2.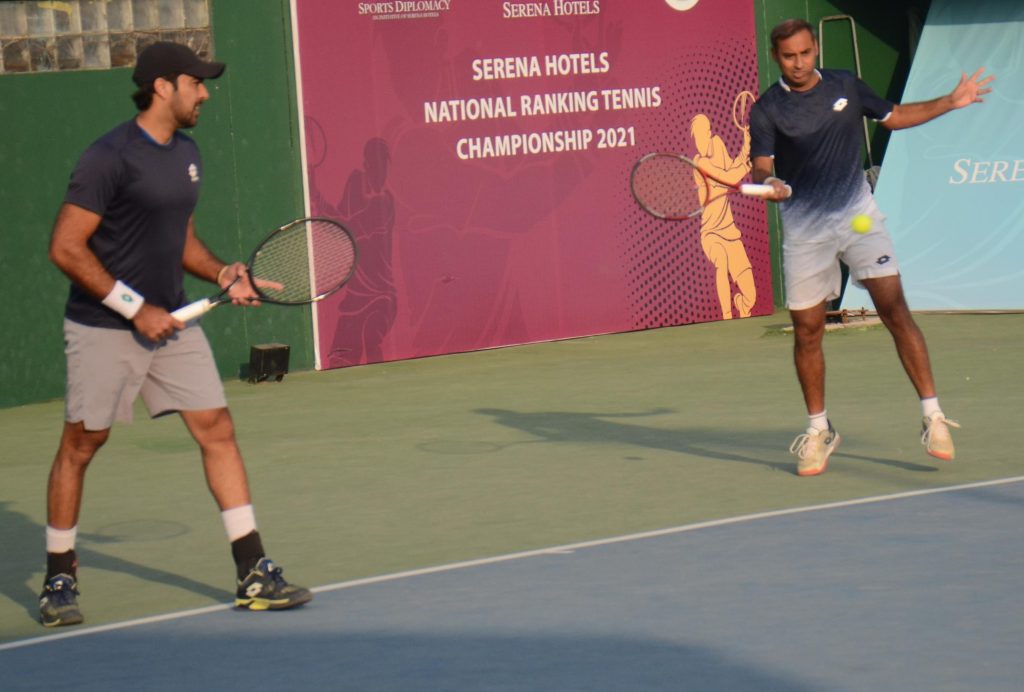 Following are the results:
Men's Singles – Semi Finals
Muhammad Shoaib bt Muzammil Murtaza 6-3, 6-3; Aqeel Khan beat Muhammad Abid 7-6(5), 6-2.
Boy's 18&U Singles – Semi Finals
Hasheesh Kumar bt Hamid Israr 6-3, 6-1 Abdullah Adnan bt Mahatir Muhammad 6-1, 4-6, 6-4.
Men's Doubles – Semi Finals
Aisam ul Haq / Aqeel Khan bt Ahmed Chaudhary / Waqas Malik 7-6(3), 6-1; Muzammil Murtaza / M. Abid bt Yousaf Khalil / Heera Ashiq 3-6, 6-4(10-6).