Pakistan Scrabble having achieved many outstanding laurels in the World of Scrabble, adds another feather in the achievement cap – the First Female Scrabble Tournament.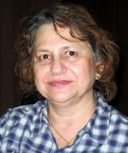 During 2021 two extraordinary feats have been accomplished by Scrabble Pakistan:
To be an annual event, it will be named after the founding President of Scrabble Pakistan – Mrs. Goshpi Avari and the winner will earn the title of the "National Champion."
Officially to be known as 1st Goshpi Avari Ladies Scrabble Championship, it will be held at Beach Luxury Hotel on 16th January 2022.
Bifurcated into two categories: Youth (Under 18) and Open (all age categories), the event will not only have all the females players but the entire management will be done by females.