6th Servis Tyres 15 Side Rugby League: Islamabad Jinns Outclass Lahore Hawks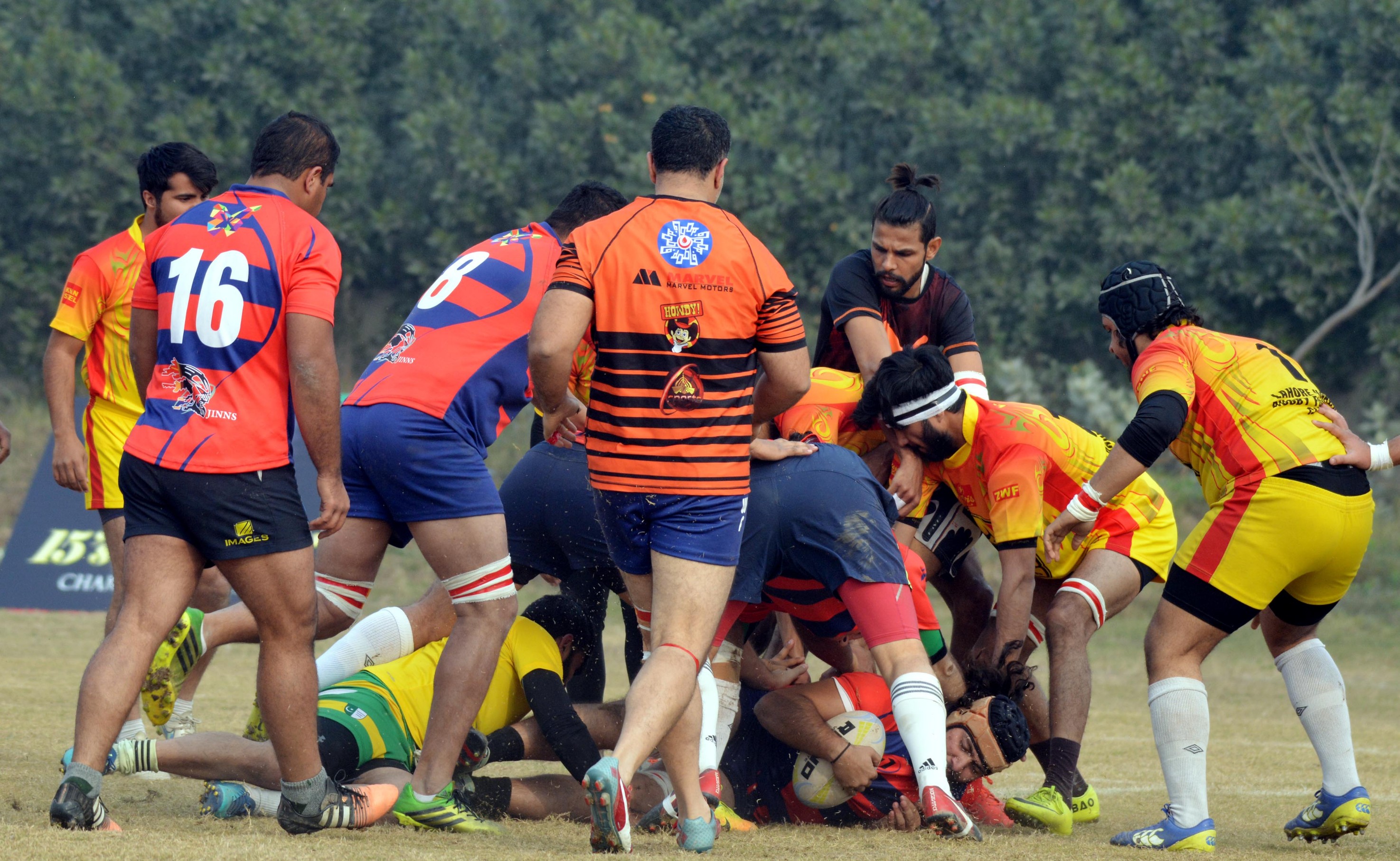 LAHORE: Islamabad Jinns outclassed Lahore Hawks to win an important encounter of 6th Servis Tyres 15 side Rugby League – Division I match at Pakistan Rugby Academy, Lahore Cantonment.
Already Islamabad being a favourite team of Division I beat Lahore Hawks by 32-0. They were dominant from the start with Moiz in the 5th minute scoring with a beautiful try. In the 10th minute, Saad Arif scored another try for Jinns. In 24th minute of the first half, Ali Khan of Islamabad scored another try. During the last moments of the first half, Saad Arif made a classic run and scored a try. This was considered as the try of the match.
At the half time Islamabad team leading by 20-0.
6th Servis Tyres 15 Side Rugby League: Scene of match played between Islamabad Jinns and Lahore Hawks in Pakistan Rugby Academy, Lahore-Photo: File
In 2nd half of the match, the Islamabad onslaught continued. Saad Arif and Shoaib both scored a try. Both of which were converted by Kashif Khwaja.
The top scorer of the match was Islamabad's Saad Arif who scored three good tries.
The 6th Servis Tyres Rugby league is being played in all the major cities of Pakistan in different Divisions. With various teams participated in the Mega 15 side event organized by Pakistan Rugby Union.
For updates regularly visit: allsportspk