Benazir Tennis Championships continued today as well, in the Men singles semifinal Mohammad Shoaib bt Aqeel Khan in three sets 6-4, 6-7(4), 6-4. The match was played more than three hours while in other semifinal Muzzamil Murtaza won easily in straight set 6-1, 6-2.
Tomorrow Ladies singles final, Boys U-18 final, Boys U-14 final, Boys U-12 final will be played at 10:30 am, while Men singles final will be played at 1:30pm.
Tomorrow event for Special Children will be also organized at 9am.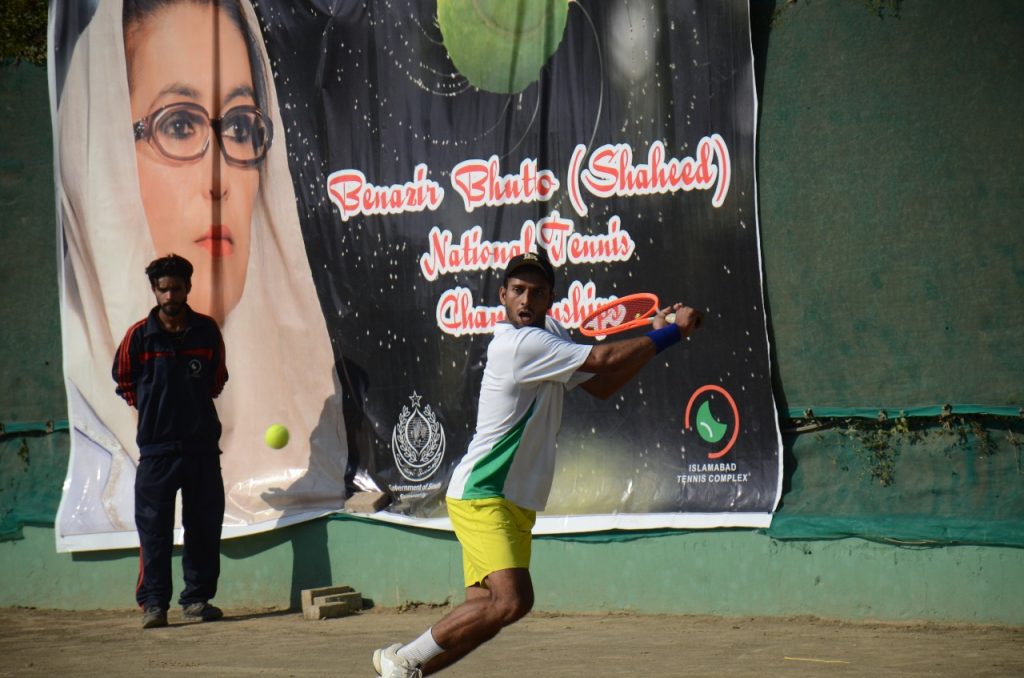 Men's Singles Matches – Semi Final Round
Mohammad Shoaib bt Aqeel Khan 6-4, 6-7(4), 6-4
Muzammil Murtaza bt Yousaf Khalil 6-1, 6-2
Men's Doubles Matches – Final Round
Aqeel Khan/Mohammad Abid bt Heera Ashiq/Yousaf Khalil 6-3, 6-0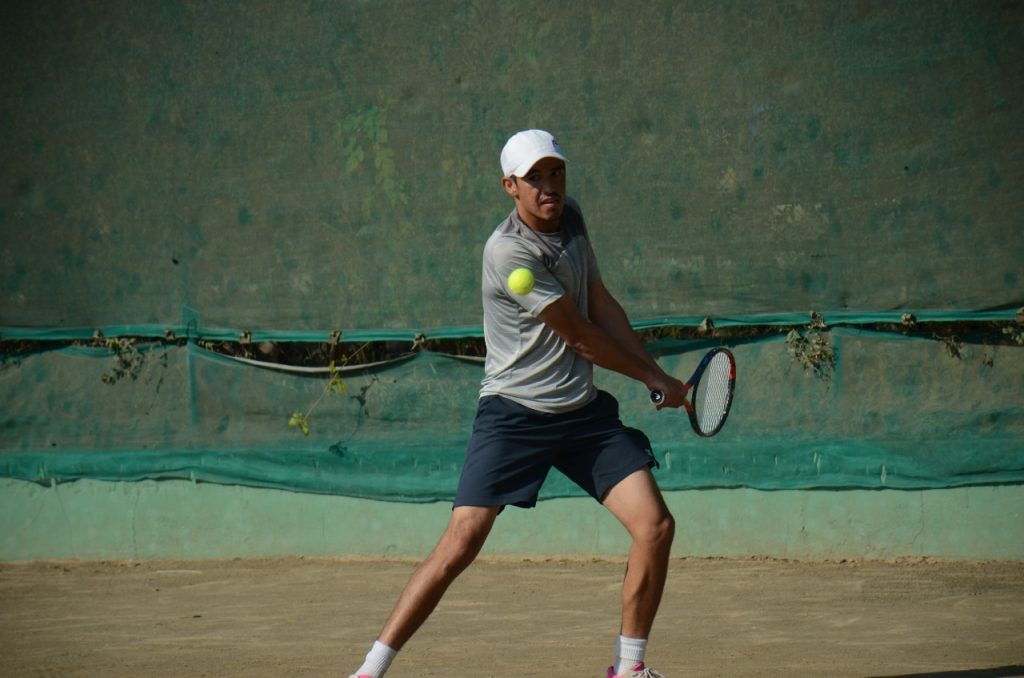 Boys U-18 Singles Matches – Semi Final Round
Hamid Israr bt Mohammad Huzaifa Khan 6-2, 7-6(4),
Abdullah Adnan bt Mohammad Talha Khan 6-4, 6-2
Girls U-18 Singles Matches – Semi Final Round
Amna Ali Qayum bt Saher Aleem 6-1, 6-1; Sheeza Sajid bt Sara Pervaiz 6-0, 6-0
Boys U-14 Singles Matches-Semi Final Round
Mohammad Sallar bt Asad Zaman 2-4, 4-2, 4-2;
Mohammad Ibrahim Sharif bt Ali Zain 4-2, 4-1
Girls U-14 Singles Matches – Final Round
Amna Ali Qayum bt Zunaisha Noor 4-5(3), 4-1, 5-3
Boy's/Girl's U-12 Singles Matches – Semi Final Round
Hamza Roman bt Samer Zaman 4-2, 4-1; Abdul Basit bt Mohammad Haziq Aasim 1-4, 4-1, 5-3
Boy's/Girl's U-10 Singles Matches – Final Round
Shayan Afridi bt Abdul Wasay 4-0, 4-0