The South Africa Blind cricket team first ever tour to Pakistan started at South end Cricket Stadium, Karachi, with the an ODI.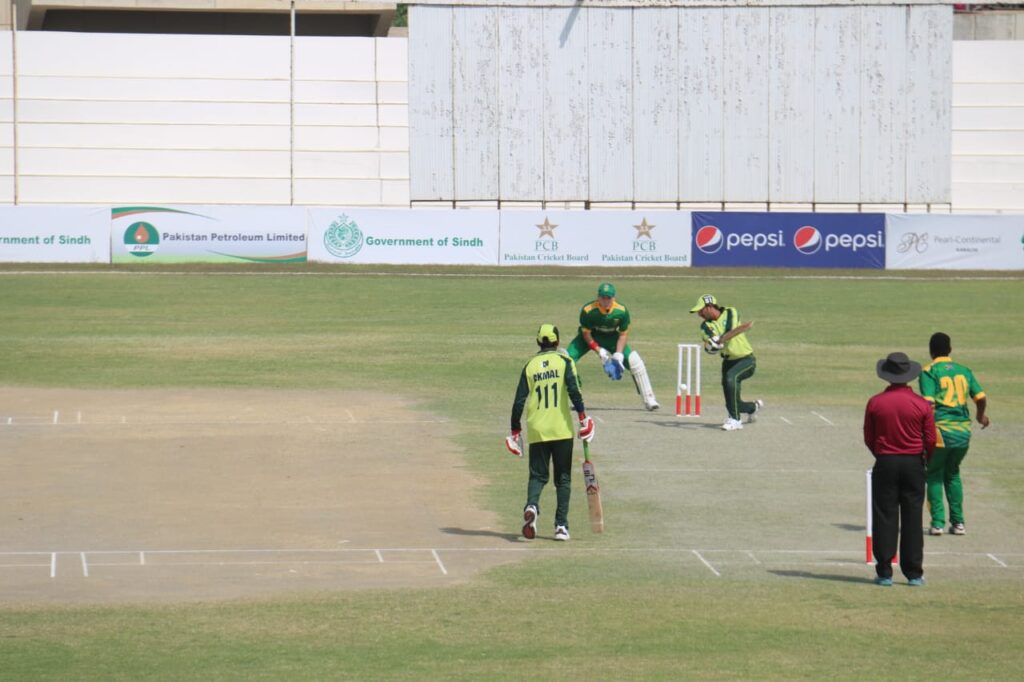 South African Blind Cricket Team won the toss and decided to bowl first. The decision to use the soil first did not earn desired results for the Blind Proteas. In fact had a rather disastrous results as the loss was with a huge margin of 249 runs.
Four players from Pakistan and three players from South Africa made One-Day International debut for their sides. Debutant Faisal Mehmood and Ahtesham ul Haq opened the innings from Pakistan and made 108 runs in the first wicket partnership, then came another debutant Muhammad Salman B1 on the crease and hammered the South African bowling attack. Both Salman and Ahtesham made centuries and put Pakistan into a formidable position, they scored 132 and 122 runs respectively. In the deck overs, Shahzaib Hayder played a brisk inning of 118 runs off 56 balls and took Pakistan's score to 473 runs in stipulated 40 overs for the loss of 4 wickets. Lwande Bhidla took 2 wickets for South Africa.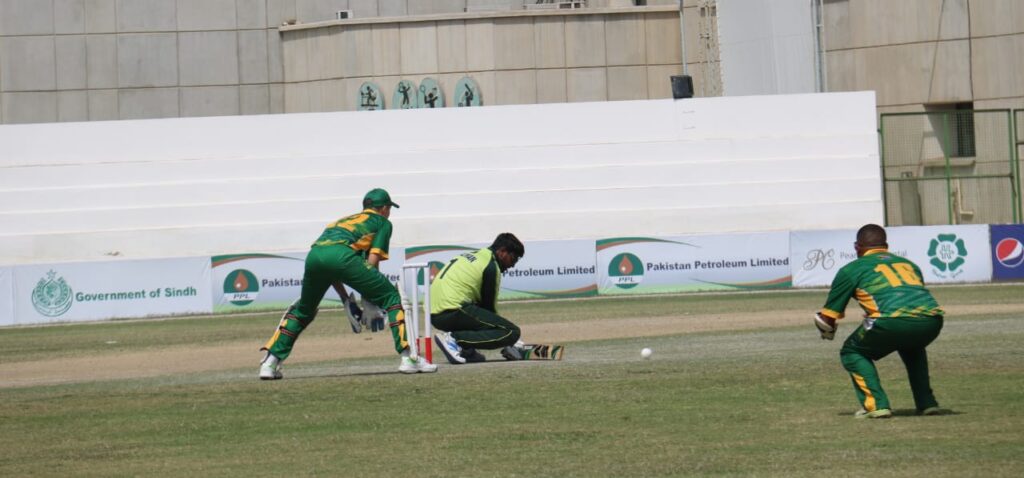 In reply, chasing the huge target of 474 runs, South Africa lost early wickets and Pakistan bowling ran through the Proteas top and middle order by taking 6 wickets at mere 69 runs. Lwande Bhidla and Buhle Bidla tried to rescue and knitted a partnership of 103 runs for 7th wicket but was not enough to take South Africa home. South Africa was bowled out at 224 runs in 38.4 overs. Lwande Bhidla was the star in the batting as well with 44 runs and Bhule Bidla scored 40 runs. Muhammad Shahzaib was the pick amongst the bowlers for Pakistan by taking 3 wickets, while Muhammad Salman, Shahzaib Haider, Mohsin Khan and Akmal Hayyat claimed a wicket apiece.
Result: Pakistan won by 249 runs Man of the Match: Muhammad Salman
Mr. Akhtar Anayat Bhugri, Secretary Sports Sindh was the Chief Guest of the occasion and distributed prizes, he was accompanied by Syed Sultan Shah Chairman PBCC.