The BOP Bank of Punjab Junior National Tennis Championship 2022 was formally inaugurated at The Punjab Tennis Academy Bagh-e-Jinnah.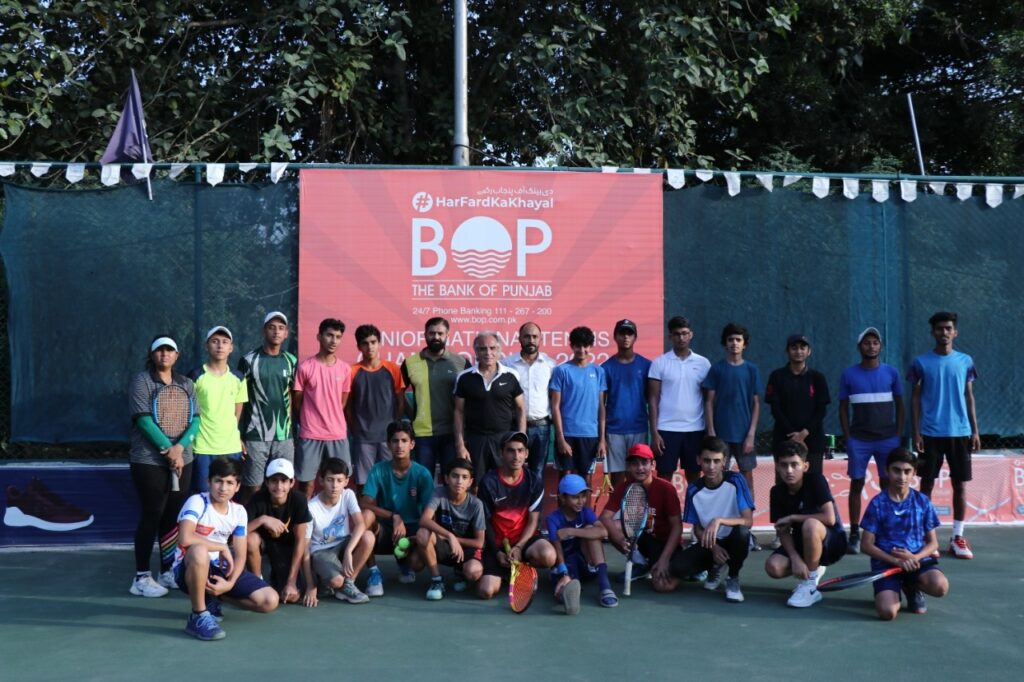 On Day 1 the matches were also played in different age categories and the top seeds advanced to the next round.
In the boys U-18 pre-quarterfinals, top seed Bilal Asim beat Ahmad Nael Qureshi 7-6, 6-1, Ahtesham Humayun beat Azad Khalil 6-2, 6-2, Hasheesh Kumar of Karachi beat Abubakar Khalil 6-0, 6-0, Haider Ali Rizwan beat Husnain Ali 6-0, 6-0, Mahatir Muhammad of Karachi beat Farman Shakeel of Gujranwala 6-2, 6-4 and Hamid Israr of Peshawar beat Zaeem Ghafoor 6-0, 6-0.
In the boys U-14 pre-quarterfinals, Faizan beat Eesa Bilal 4-0, 4-1, Taimoor Khan beat Arslan Khan 5-3, 4-1, Ismail Aftab beat Romail Shahid 4-0, 4-0, Samir Zaman beat Hafiz Hussain Ali 4-0, 4-0, Razik Sultan beat Aalay Hussain 4-1, 5-3, Hashir Aalam beat Junaid Khan 4-0, 4-1, Zohaib Afzal beat Hafiz Hassan 4-0, 4-0, Anis Khan beat Ali Ijaz 4-1, 4-0.