The 9th Bilateral Series games of both A and B categories were convincingly won by Philippines.
This was the second Bilateral lose for Pakistan, having lost the first Bilateral Series encounter against South Africa.
Pakistan as a strategy had rested its stalwarts which included Waseem Khatri, Moiz, Imaad and Shoaib. According to PSA-Pakistan Scrabble Association selection committee official, the purpose was to provide an opportunity to younger players to receive international and online exposure.
The final scores were:
Final Team A Score: 47 – 34
Final Team B Score: 37 – 27
Division A Results Summary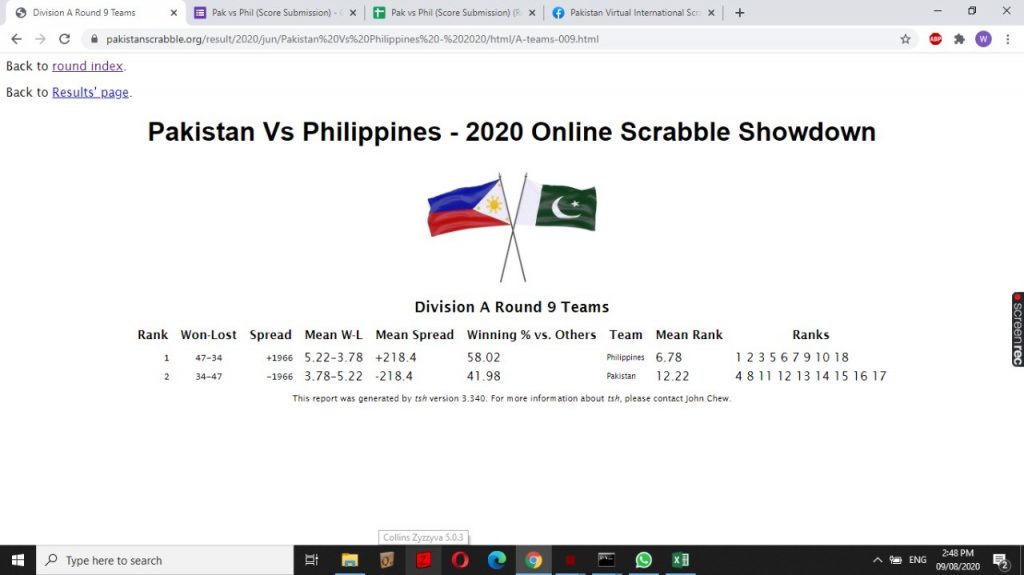 Division B Results Summary