Breaking: Nanga Parbat Missing Mountaineers – Wrecked Tent and Avalanche Debris Spotted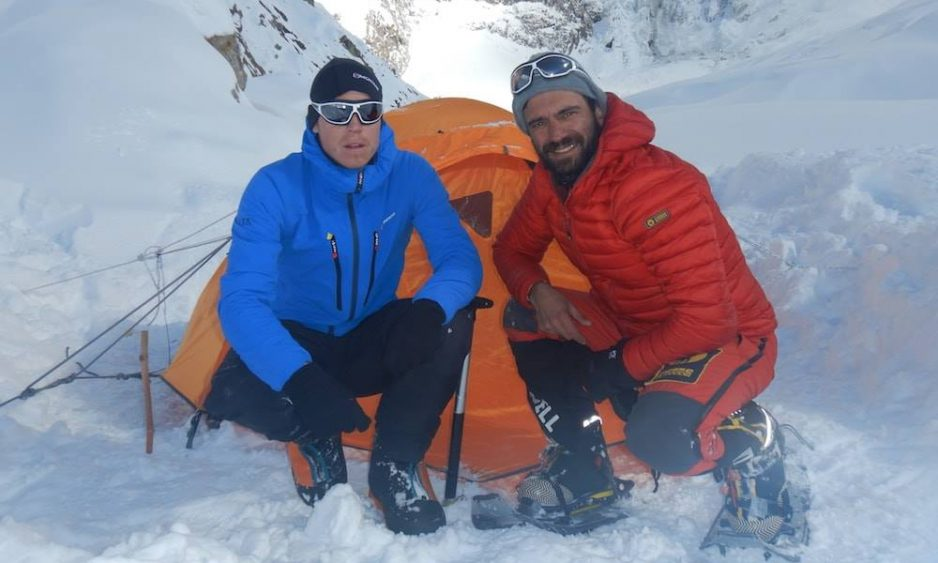 According to Alpine Club of Pakistan, the helicopter searching the Diamir side of Nanga Parbat for missing climbers Daniele Nardi and Tom Ballard has just spotted a tent at Camp 3, invaded by snow, in an area of avalanche debris.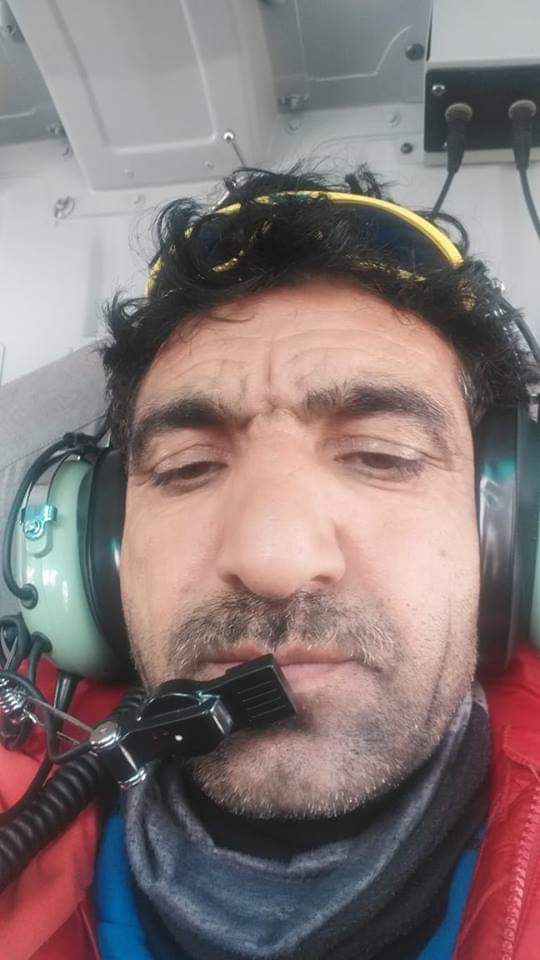 The search helicopter did two flights today. Accompanying the crew is Ali Sadpara, who has summited Nanga Parbat, during winter 2016, together with Simone Moro.
No trace of the climbers was found on the first flight, so the chopper dropped winter Nanga Parbat summiter Ali Sadpara and two other rescuers near Base Camp, then returned to Skardu to refuel. The flight crew spotted the ruined tent and debris on their second pass.
Nardi and Ballard last reported from around 6,300m, which is above Camp 3, but there's been no news of their whereabouts since then. According to Daniele Nardi's home team, the weather is still acceptable below 7,000m, but night is now falling in Pakistan, so this may be all we learn today.
Known as the Killer Mountain, Nanga Parbat is one of the world's most deadly 8,000m peaks. Last winter, Polish climber Tomasz Mackiewicz died during a similar attempt on the mountain. His partner, Elisabeth Revol, survived thanks to climbers who abandoned their own K2 goal to rescue her.
Meanwhile positioned on K2, four members of the Kazakh-Russian-Kyrgyz team, who were asked for help by Nardi's travel operator, have agreed to participate in the rescue, as long as they can be air-transferred from the Karakorum to Nanga Parbat in western Pakistan. The recent increase of hostilities between India and Pakistan on border territories has led to a shut-down of air space in some areas, including over K2, thereby, causing delay.
The Italian mountaineer Daniele Nardi and the British mountaineer Tom Ballard were attempting a winter ascent of Nanga Parbat from Mummery Rib, on the Diamir Face. Daniele was last in contact with his wife on 24th February. And the last contact with base camp was two days before, on 22nd February, when the climbers informed that they were descending from Camp 4 to Camp 3.
Due to recent geopolitical problems between Pakistan and India have made availability of helicopter and getting permission to fly in Pakistani airspace a major hurdle.
For more updates keep visiting allsportspk