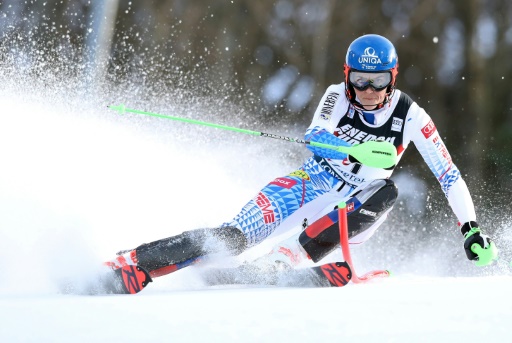 Slovakia's Petra Vlhova raced down in record time to defeat Mikaela Shiffrin by 1.31 seconds margin to end the American's six-match winning streak in the Slalom Skiing World Cup.
Shiffrin had won all of her last six slalom races since February 2019 and was considered a favorite in the current race being held at Zagreb, Croatia before being routed by Vlhova by her biggest ever margin.
The Slovakian skier won both her races against Shiffrin and imposed a massive 1.16 seconds margin in her first race. The eight tenths that Shiffrin lost due to a brief slip in a section did not help in her recovery.
The 24-year-old was upbeat despite a lost race and praised Vlhova's performance calling it 'far better' than hers. She also vowed to come back from the rough patch and win her next race scheduled in Prague next week.
Vlhova too reciprocated the similar sports spirit and wished her fiercest-ever competitor best of luck in the upcoming race.
Just one day earlier, Shiffrin had shared a video of her fall during training that left her with a swollen hip. This must-have factored in her below-par performance in the final.
For regular updates keep visiting: Allsportspk