The second edition of the Cairns Cup is set to begin in the US city of Saint Louis with ten top-ranked international female chess players ready to face off for the coveted title.
The star-studded lineup of the invitation-only tournament is being headed by the world champion China's Ju Wenjun and features eight international grandmasters and two US players.
Currently ranked number one female grandmaster Hou Yifan will be looking to unseat Wenjun. Other notable participants include Humpy Koneru (3rd), Kateryna Lagno (5th), Mariya Muzychuk (6th), Harika Dronavalli (9th) and Nana Dzagnidze (10th) with Irina Krush and Carissa Yip representing the US side.
Named after Dr. Jeanne Cairns Sinquefield, the tournament aims to promote chess sport in the US and all over the world with a special focus on female players.
Players will be competing for a total prize pool of USD $180,000 with the winner taking home $45,000. Second and third place finishers will be awarded $35,000 and $25,000 respectively.
The 2020 edition of the Cairns Cup is being held at the Saint Louis Chess Club and will be broadcasted live along with professional commentary.
The first round will be played on Friday, 7th February with subsequent rounds played on daily basis and the Final scheduled for Monday, 17th February.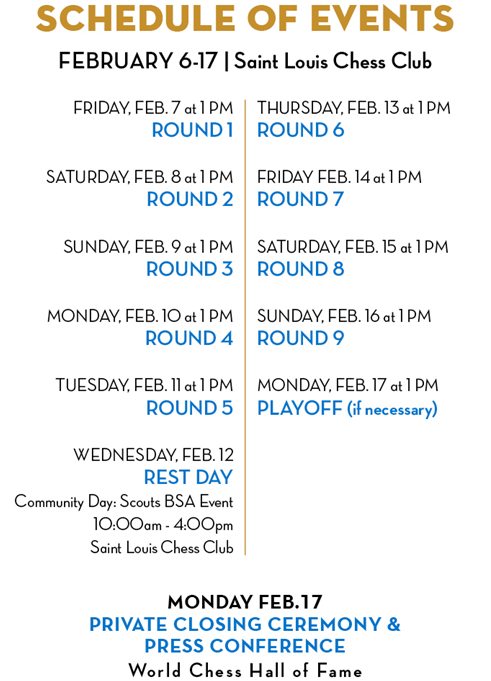 For Regular Updates Keep Visiting: Allsportspk