Los Angeles Clippers bombarded Miami Heat with three-pointers in the last quarter to register a 128-111 victory in the recent match as Oklahoma City Thunder and Toronto Raptors also prevailed in their respective clashes.
Paul George and Landry Shamet scored 23 points each to lead Clippers to their third straight victory. The Los Angeles team also made a franchise-record 24 3-pointers topping their earlier record of 20 set in 2016.
Dennis Schroder scored 30 points to help the Oklahoma City Thunder beat the Cleveland Cavaliers 109-103 on Wednesday night. Schroder scored six points in 43-seconds to give his side a crucial lead in the game helping them to the clos finish.
Toronto Raptors rallied from 19 down to narrowly surpass Indiana pacers securing a 119-118 victory as Serge Ibaka hit a go-ahead 3 with 30 seconds remaining. Ibaka also scored season-high 30 points and was supported by Kyle Lowry's 32 points, 10 assists and eight rebounds.
In other games of the night, Atlanta Hawks beat Minnesota Timberwolves 127-120 and Memphis Grizzlies downed Dallas Mavericks 121-107.
NBA 2020 Standings
Eastern Conference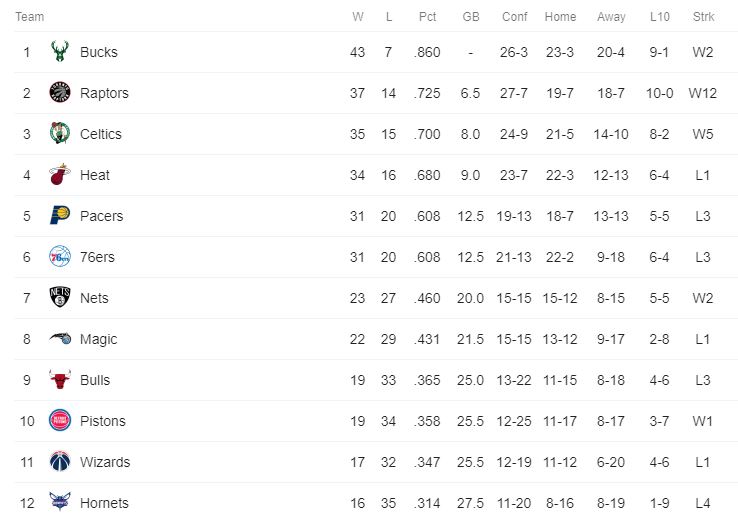 Western Conference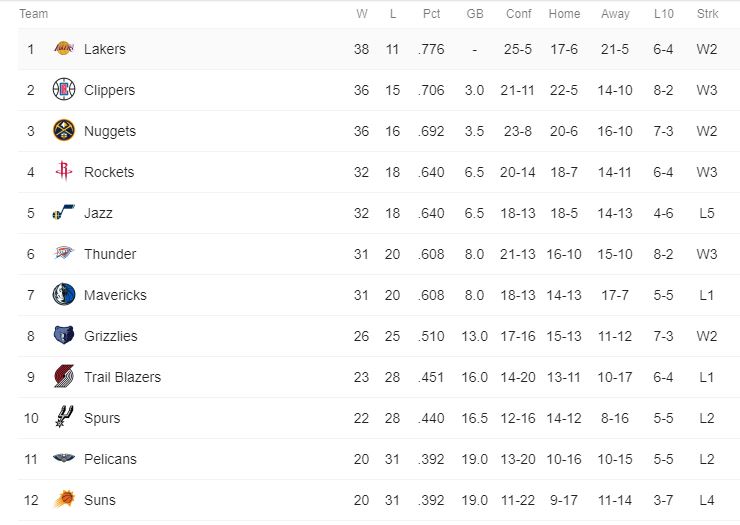 For Regular Updates Keep Visiting: Allsportspk