Col. Umar Memorial Polo Cup 2017: Security 2000 team wins

President Bodyguard Guard's drill team performing in honour of Colonel (Late) Umar
The
Col. Umar Memorial Polo Cup is one of the few tournaments held annually in the Pakistan Polo Circuit, to commemorate some of the Polo legends of Pakistan. This cup as the name evidences is held in honour of Colonel (Late) Umar who also played internationally, including as a team mate of the Prince Phillip.
Upon the death of Col. (Late) Umar, this cup was introduced in 1966 at Karachi. In 1968, the tournament was shifted to Peshawar and since 2017 the cup has been introduced in Rawalpindi.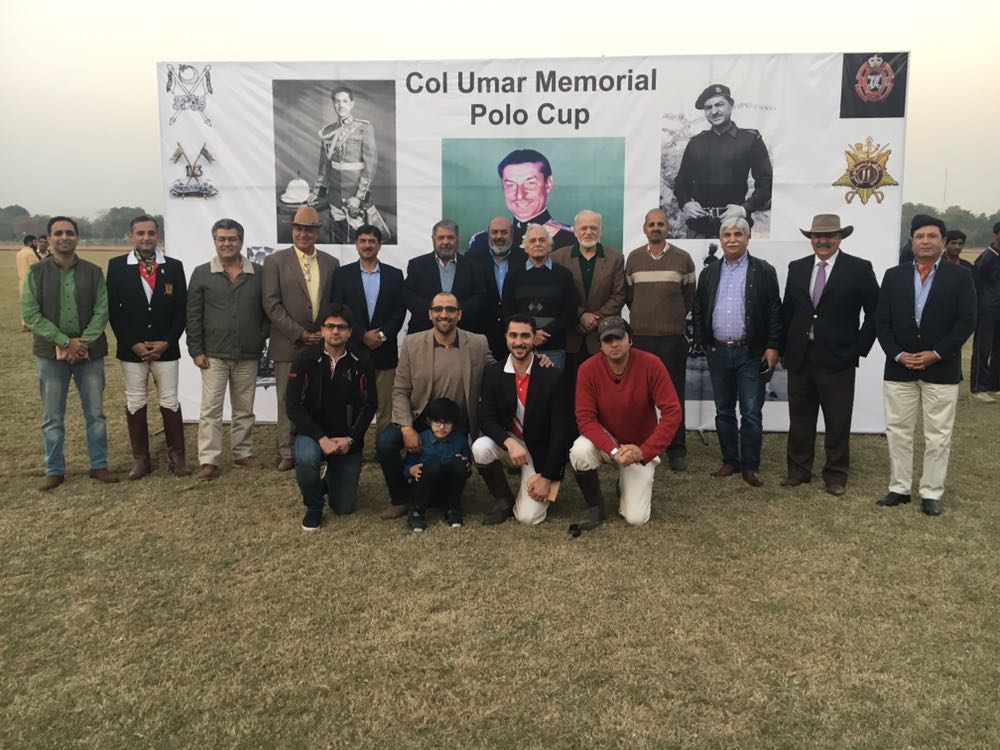 The 2017 cup held in the famous Race Course ground in Rawalpindi was won by Security 2000 team which convincingly defeated the President Body Guard team 6 – 3.
Teams:
The Presidents Body Guard:
Lt. Colonel Rab Nawaz Tiwana
Captain Sherbaz Khan (grand son of Col Umar)
Dafadar Saqib Rahim
Major Faizan
Security 2000:
Muhammad Ali
Naik Lal khan
Lt. Colonel Usman Azad
Shaukat Ali Malik
For updates regularly visit: Allsportspk