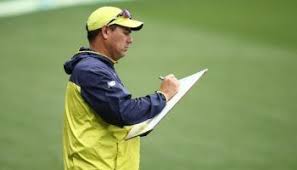 The South African cricketer Neil Mckenzie has resigned as the batting coach of the Bangladesh Cricket Team due to the COVID-19. The 44 years old Mckenzie wanted to spend time with his family in South Africa due to the corona virus pandemic as his country is the 5th worst hit country in the world.
In view of the reason, BCB Bangladesh Cricket Board had no choice but to accept it. Nazim Uddin Chowdhury, Chief Executive of BCB confirmed Mckenzie's decision of resignation.
Mckenzie was a right handed batsman who has been serving South Africa from year 2000-2009 as opener for Test Cricket, ODI One Day International and T20I.
Mckenzie's performance in brief was:
#
Cricket
Type
Matches
Played
Score
1
Test
58
3253
2
ODIs
64
1688
3
T20Is
2
2
Mckenzie will make announcement about his future plans in due course of time.