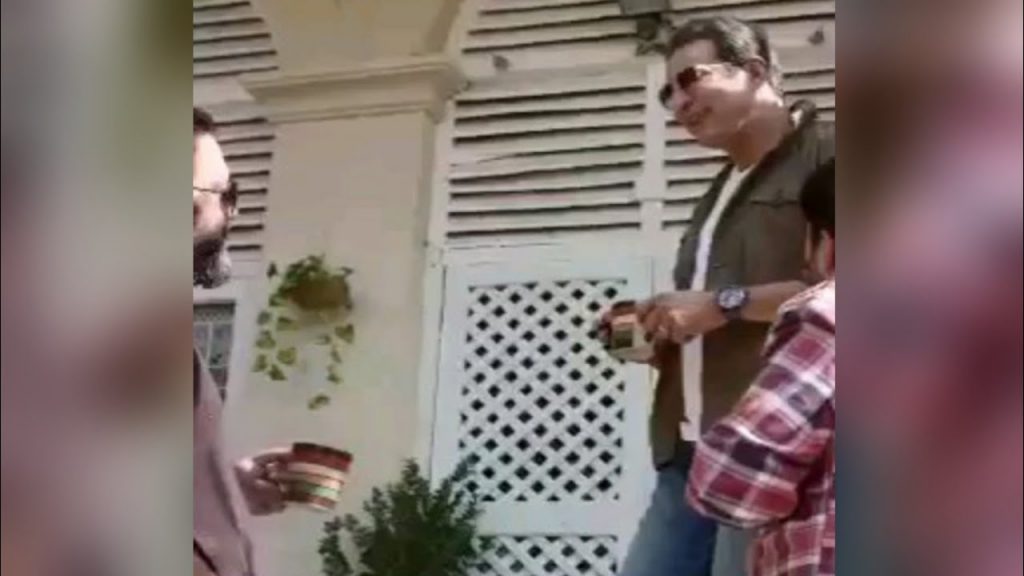 The moment everyone was eagerly waiting for has arrived as the whole fiasco of Wasim Akram's viral video and the media chatter caused by it reached its drop scene.
Continue reading to know how the story happened and unfolded.
The Leak
It all began on Friday night when an apparently leaked video showed cricket legend Wasim Akram throwing shade at some unknown entity in a quite nonchalant manner.
The video showed Akram discussing a pathetic situation with someone in an outdoor setting lamenting the 'archaic methods' not effective in changing circumstances and so on.
The Reaction
The leaked footage sent social media abuzz with everyone weighing in with their own two cents about the meaning of Wasim Akram's statement and who he was wanting to give a 'Ragrra' (Beating).
Even retired fast bowler Shoaib Akhtar jumped into the conversation and made a whole video about the deeper meaning of the Akram's statement and he even urged him to go a step forward and upped the ante.
The Clarification
Wasim Akram posted a note on his official Facebook page urging his fans not to share the video (reverse psychology) and promised to explain the whole issue in a Press conference on Saturday.
The Press Conference
Everyone was desperately waiting for the press conference to begin at 8:50 PM sharp and held their breath as the former Pakistani skipper appeared on the screen and what revelations he had to offer.
Humm, it turned out that the press conference was merely an advertisement for a washing powder and the whole leaked video fiasco was a marketing stunt.
The Disappointment
As expected, fans did not take the prank well and lambasted the former cricketer turned tv show host turned laundry detergent's brand ambassador on social media.
Some accused him of selling his soul for a few paisas and playing with the emotions of the unsuspecting nation with an (unoriginal) prank.
For regular updates keep visiting: Allsportspk