Tadej Pogačar & Team Emirates won the overall whole race of the famous cycling event Tour de France 2020. The 107th edition of the TDF culminated in Paris.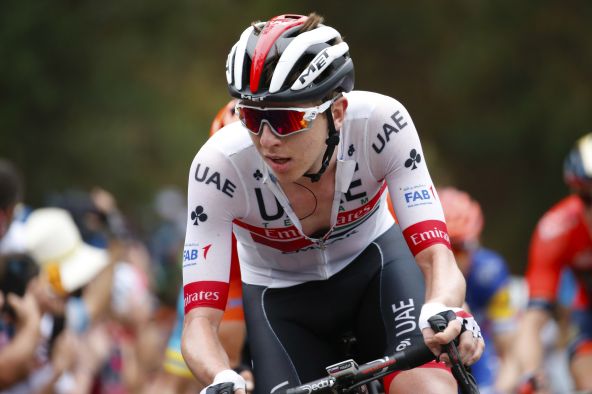 The 21 years old Tadej Pogačar of Slovenia cycled for UAE Team Emirates.
General Ranking of Tour de France 2020 for whole race including all 21 Stages:
Tadej Pogacar – 87 hours 20 minutes 05 seconds
Primoz Roglic – 87 hours 21 minutes 04 seconds
Richie Porte – 87 hours 23 minutes 35 seconds
Mikel Landa – 87 hours 26 minutes 03 seconds
Enric Mas – 87 hours 26 minutes 12 seconds
Tadej Pogacar had lost his position in top 5 after Stage 7 but regained it during Stage 13 and was at the top most slot during Race Stage 20 as well as 21.
Primoz Roglic was at the top most position during the most of the stages but could not maintain his lead and was overtaken by Tadej Pogacar during the last two stages of the event.
Results Of Stages:
Race 1, Race 2, Race 3, Race 4, Race 5, Race 6, Race 7, Race 8, Race 9, Race 10, Race 11, Race 12, Race 13, Race 14, Race 15, Race 16, Race 17, Race 18, Race 19, Race 20