The personality selected by the Allsportspk Spotlight Series radar, is the one and only, SJB-Syed Jamal Badshah.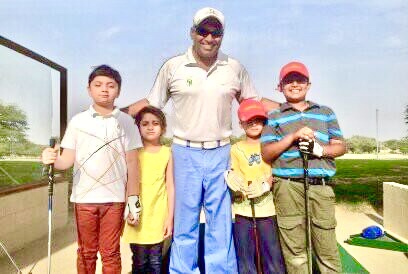 In the golf arenas of Pakistan, SJB is the high spirited, enthusiastic, lively and committed, internationally certified golf coach by one of the prestigious golf training schools USGFT-United States Golf Teaching Federation. Easily accessible and available, his coaching sleeve has a long list of achievers.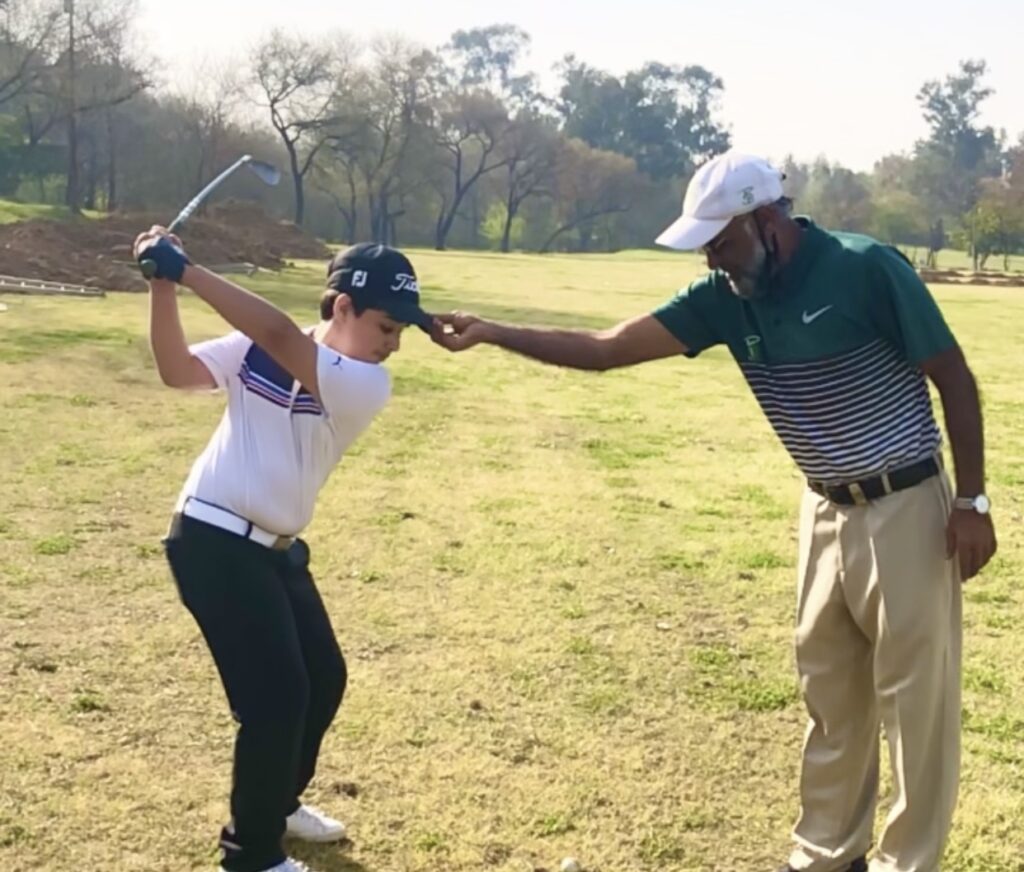 His expertise as a well trained coach is not only for the beginners but also to develop golf players of merit and even for the professional champions, who seek that magical touch which will improve their scores by one stroke a round.
In his coaching assignments spreading over three decades and interaction with zealous learners, purposeful exponents plus incomparable golfers of action, Jamal Badshah has realized that the coach is a special kind of a sportsperson who must possess the ability to act as guardian of the students virtues, values and loyalties.
His three decades of evolvement as a golf coach of meritoriousness have taken him to foreign lands like USA, Europe, Turkey and even India where exposure to highest standards of teaching was beneficial indeed.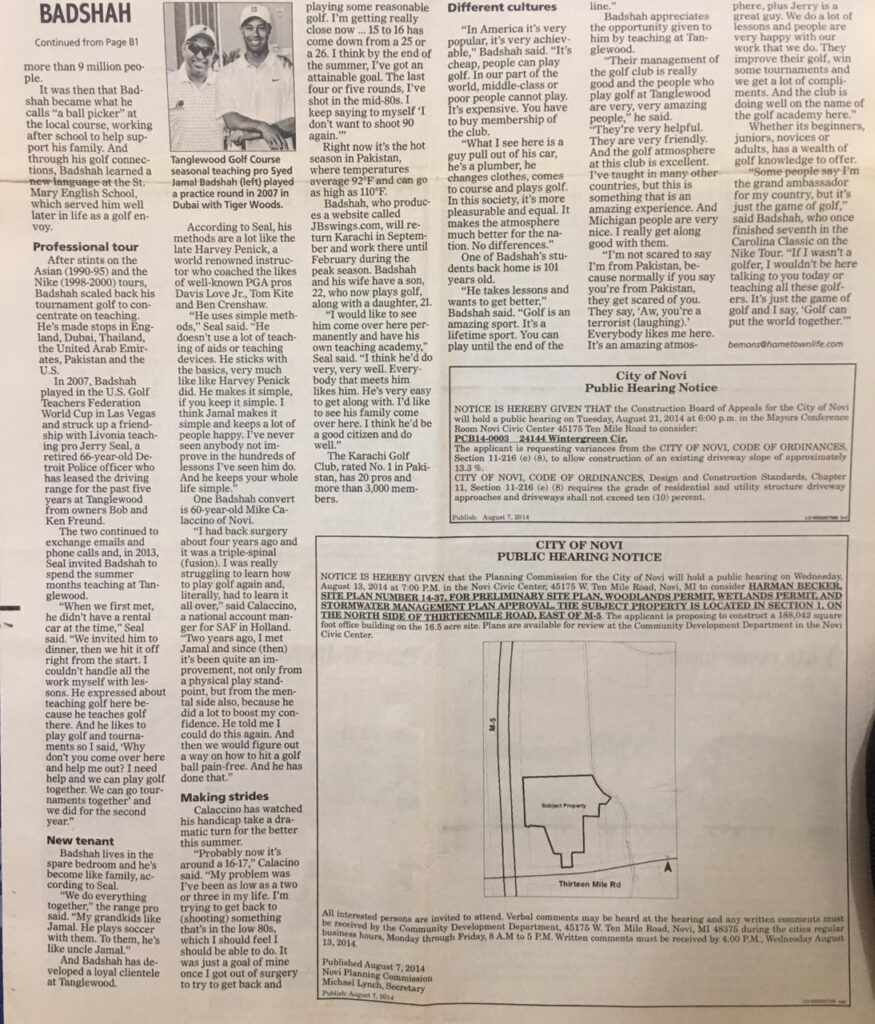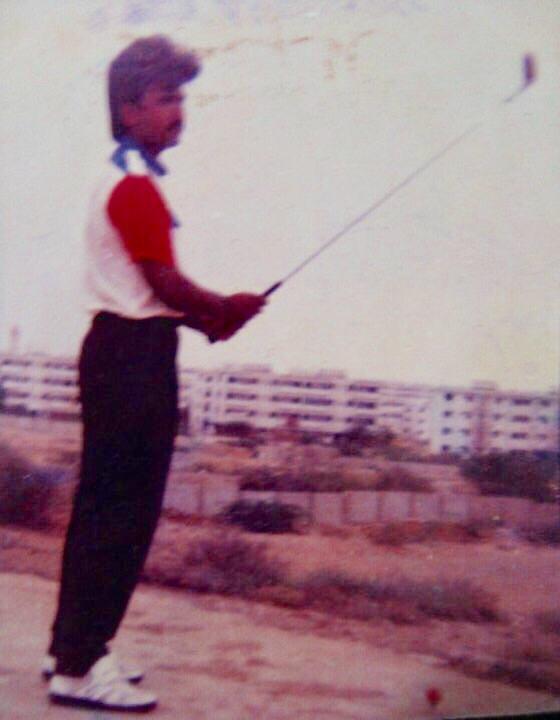 Way back in 1994, the globetrot to US served his career well. Through fierce determination this Peshawar born golf player from Pakistan qualified as a certified golf teaching professional from USGTF. A noteworthy facet and characteristic of this institution is that it enjoys the status of being the largest national organization of certified golf teaching professionals in the world.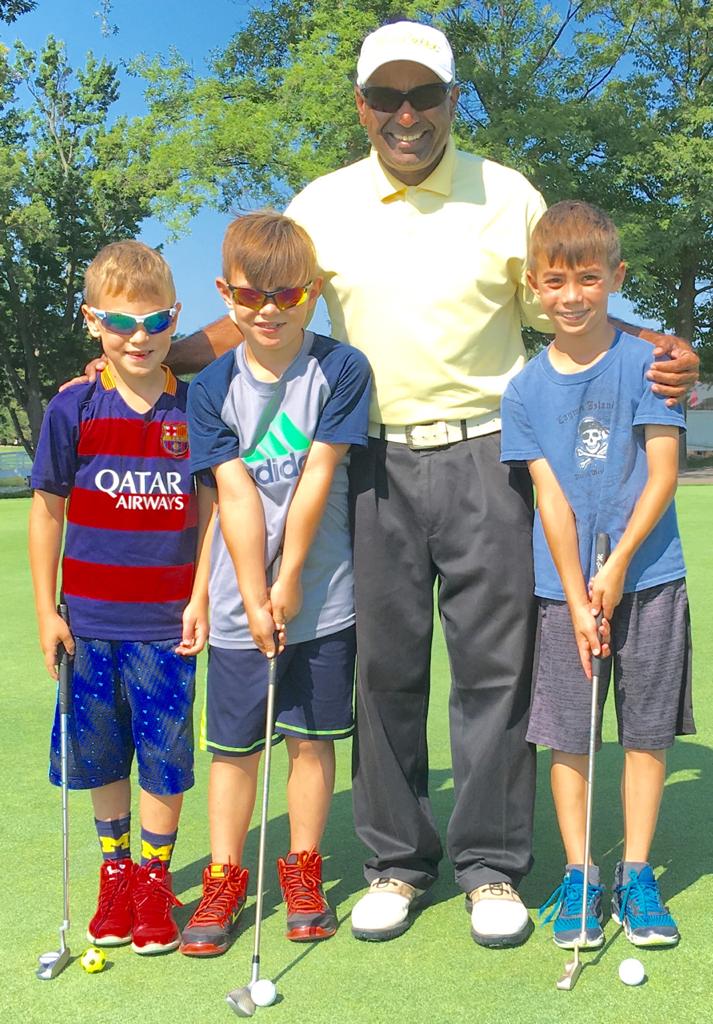 It was in USGTF that Jamal Badshah made his mark by securing the first position in the course which was participated by fifty two persons from 24 different countries acquiring essential knowledge about all aspects of Ball Flight Laws, Teaching the golf swing, Psychology of Teaching Golf ,Rules of the Game, Marketing as a Golf Teaching Professional, Club Fitting, Faults and Cures for Teaching Professionals and Use of Video in Teaching. Laudable success at USGTF enabled affirmation of his aptness and abilities and started the coach journey, as he was instantly sought by many golf courses in US.
His first assignment was with Congressional Golf and Country Club, Washington DC where he served as Assistant Teaching Instructor for three golf sessions. Later he was promoted as Assistant Teaching Professional and his association with them spanned over five years. Next assignment was at Tanglewood Golf Academy, Michigan, USA, and this extended over the years 2015-2018. Another international assignment that stands out is the one he managed in Turkey where he initiated the first ever national juniors golf program with Turkish Golf Federation.
Thereafter, he decided to move to Karachi and applied his enormous hands on experience to assist and augment the playing capabilities of many young ones. List of young beneficiaries is rather protracted but a few names that stand out are those of Omar Khalid, Yashal Shah, Hamza Shikoh Khan and the former great of Karachi, Ali Hai. While Omar Khalid became the national amateur golf champion as a juvenile, aged sixteen years, the others are doing wonders on the national amateur golf circuit of Pakistan. On the up are a few more young ones like Sameer Sayeed, Danial Khan, Nadir, Rayaan Habib and Ayaan Kabir.
In the feminine category, girls like Amna, Ayesha Kashif, Danieh Sayid and Abhee Sayed have started to become notable.
As for the elder luminaries, he has coached dignitaries like Vice Admiral Ahmed Hayat, Abbas D.Habib, Mazhar Jumani, Faizi Syed, Bashir A. Khan, Ziad Bashir, Holger Fisher.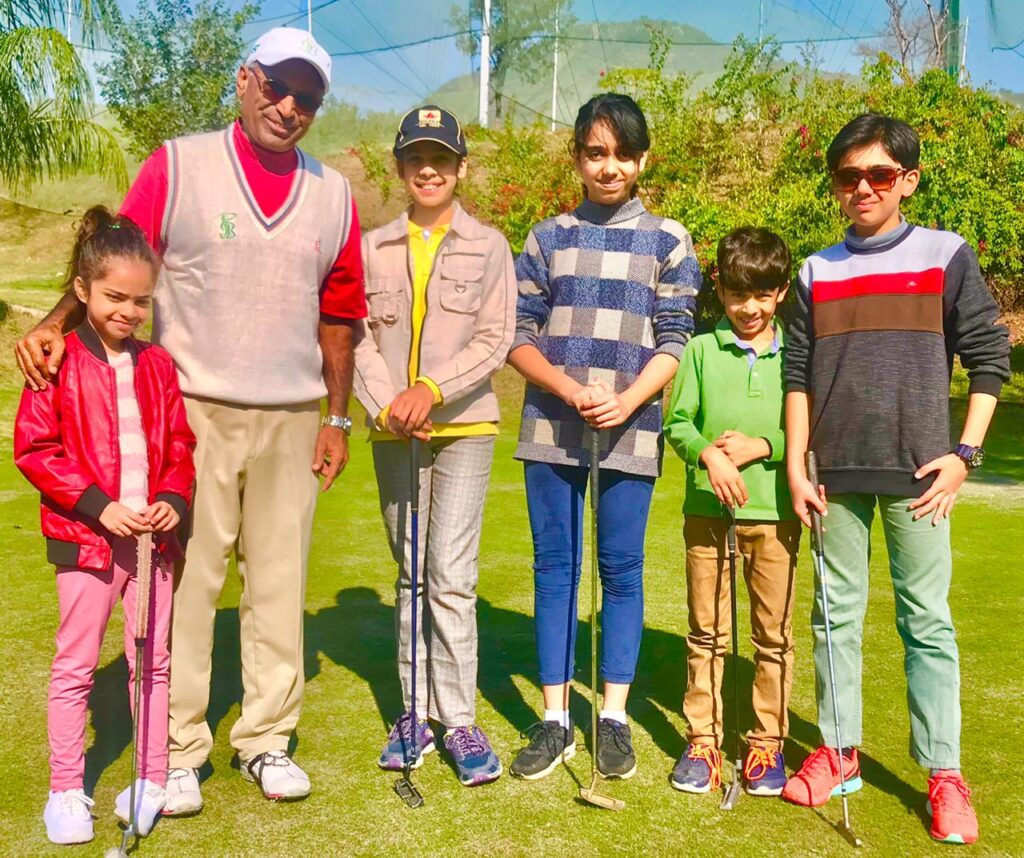 SJB current focus is on the Islamabad and Rawalpindi based little ones and is running a nursery for over 20 little ones who fall in the age bracket under 12 years. He is optimistic about the future of golf in Pakistan and yearns to produce national and international level players of worthiness and distinction. However, emphasises that the game need to be professionally institutionalised with main focus on seriousness of developing into a class player through proper professional coaching.
Having said that it has to be acknowledged that a coach like Syed Jamal Badshah is expected to be an unsparing disciplinarian, an organizing genius and a comprehending confidante and guru, especially required by youngsters to reach the professional level. And even by aged golf fanatics to handle distressing situations, during the course of play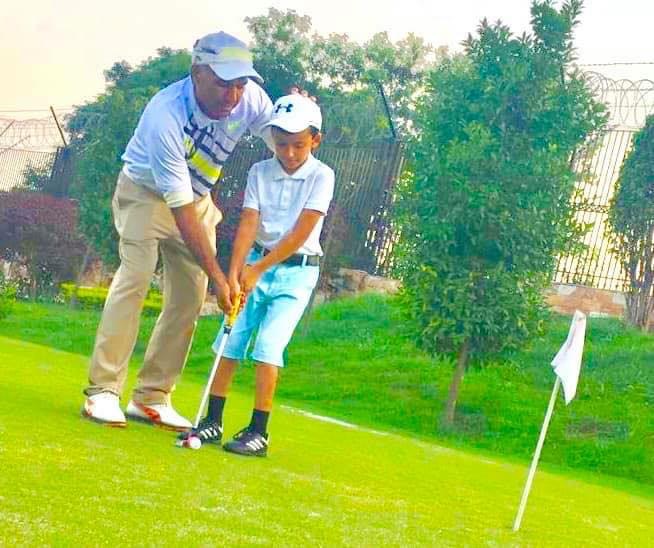 Certainly the task is formidable but with his craving, infatuation more results can be forth coming. Pertinent to be classified as one of the world's true golf ambassadors, if his personal characteristics combined with coaching expertise are availed by individuals, there is no reason why they cannot even achieve an international level standing. With national and provincial golf clubs and bodies stepping out to recognizes and use SJB expertise, the outcome will be faster and more financially rewarding. SJB can be reached at jbgolfacademy@gmail.com or cell 03018248567.
The Author: KPS-Khawaja Pervaiz Saeed is a retired corporate finance executive with 25 years experience. Alongside developed a passion for golf and become an active cum well sort out member of the Lahore Golf fraternity and has served in various Golf Federations and Club committees. Has the distinction of being an avid golf writer and 'as a gesture' regularly covers golf events at local, national and international level. Has also published and been an Editor of a golf magazine.
Allsportspk editorial would like to commend that without the KPS pen, Pakistan landscapes especially related to golf knowledge and media coverage would be moreover barren.