The crown prince of the Kingdom of Saudi Arabia is supposedly on the verge of buying the famous Newcastle United Football Club. He had offered an enormous amount of about 300 million pounds to take over the club as the new owner. The fans of Newcastle have given positive signals to the Saudi offer.
However, Hatice Cengiz, Turkish journalist and the fiancé of the late Saudi journalist, Jamal Khashoggi, has shown concerns over this takeover. In an open letter to the fans and the authorities
at Newcastle, Cengiz urged the fans to unite against this deal. She has mentioned how bin Salman had ordered to kill her fiancé at the Saudi Consulate in Istanbul.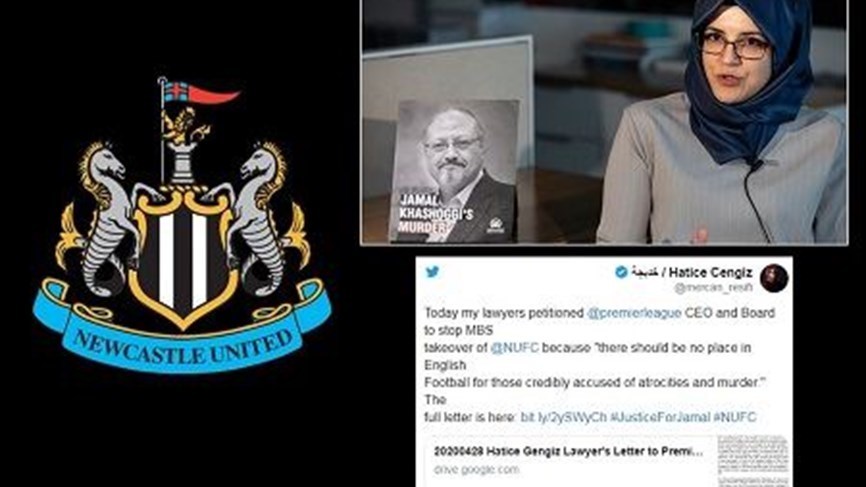 She stated in a letter, "You as the loyal fans do have a big say in this. I implore you all to unite to protect your beloved club and city. They are making this move not with your best interests in mind, but solely to serve themselves. Their hearts will not genuinely be in the club that means everything to you. Now is the moment to stand tall together for the game, your club, your city and your country in order to slam shut the door on this offensive deal."
This is not the first time that a Saudi businessman has shown interests in buying football clubs in Europe. Saudi billionaire, Al-Waleed Bin Talal, is planning to buy the French Olympique de Marseille
football club as well. In fact, Sheffield United, another English football club, is currently owned by Abdullah bin Musa'ed, who is an affluent Saudi and is part of the royal family of Saudi Arabia.