After a break of about two months, motor sports events have finally started to resume once again. The NASCAR-National Association for Stock Car racing held its first race since the series was suspended due to the novel corona virus. It is one of the most popular moto-sports event of North America and is best-known for its races involving stock cars only.
The race took place at the vacant Darlington Raceway. The sounds of the engines echoed through the Raceway as the amusing noise of the crowd was missing.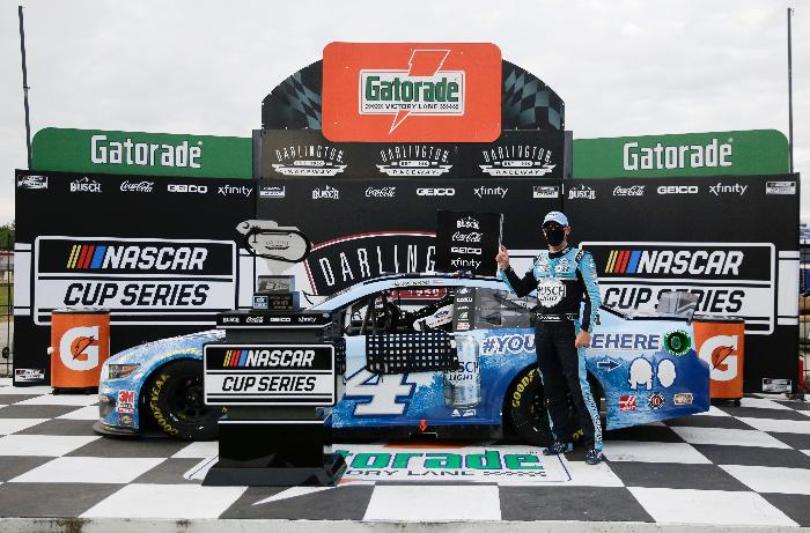 The 44-year-old Kevin Harvick was able to win his 50th career title with a 2.15 second lead from Alex Bowman and Kurt Busch. Harvick celebrated his victory in the classic NASCAR fashion of some tyre burning. The applause of the pit crews and officials could not make up for the usual whizz of the fans.
Talking about this the Kevin said, "I did not think it would be that much different and then we won the race and it is dead silent out here, so we miss the fans." "Usually you get out of the car and the crowd is screaming and yelling…. Today it was like, well, I don't know really what to do here. We got done, everybody left." He added," It is weird just because there is nobody up there."
The final points of the race have been appended:
Pos. Driver Points
1. K. Harvick 54
2. A. Bowman 52
3. K. Busch 39
4. B. Elliot 34
5. D. Hamlin 43