The Week 29 of the EPL – English Premier League featured Liverpool and Leicester City getting back on winning ways, while the Manchester derby too being won by the Reds. The main highlights of week 29 were.
Liverpool FC after its upset defeat against Watford bounced back in its 29th game against Bournemouth 2-1. Bournemouth's Callum Wilson opened the score line for his team in the ninth minute but back to back goals from Mohammad Salah and Sadio Mane in the 24th and 33rd minute to give Liverpool a lead of 2-1. The score line remained the same till the very end and Liverpool has got back to its winning ways.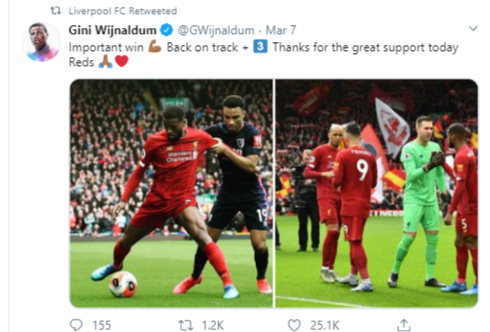 Leicester too came back after its upset loss against Norwich. They thrashed Aston Villa 4-0 to win this important comeback contest. Harvie Bames and Jamie Vardy scored two goals apiece for their side.
The most important match of this was perhaps the Manchester Derby played between Manchester United and Manchester City. Manchester was red again as Manchester United dominated this derby and won the contest 2-0. Anthony Martial opened the score line for Manchester Untied while Scott McTominay's goal in the 96th minute was a cherry on top goal. This important win not only was a welcoming win for the fans against a good side, but this will also help the United team to climb up the points table as well.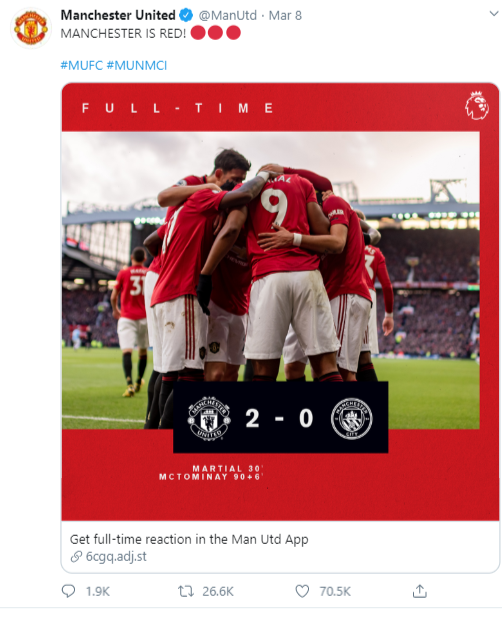 Chelsea thrashed Everton 4-0 as well.
Crystal Palace, Sheffield United, Arsenal and Newcastle all pipped Watford, Norwich City, West Ham and Southampton 1-0 respectively.
Wolves vs Brighton ended up with neither of the sides managing to net the ball past the opponent's goal keeper and the game therefore ended with a score line of 0-0.
Week 29- Points Table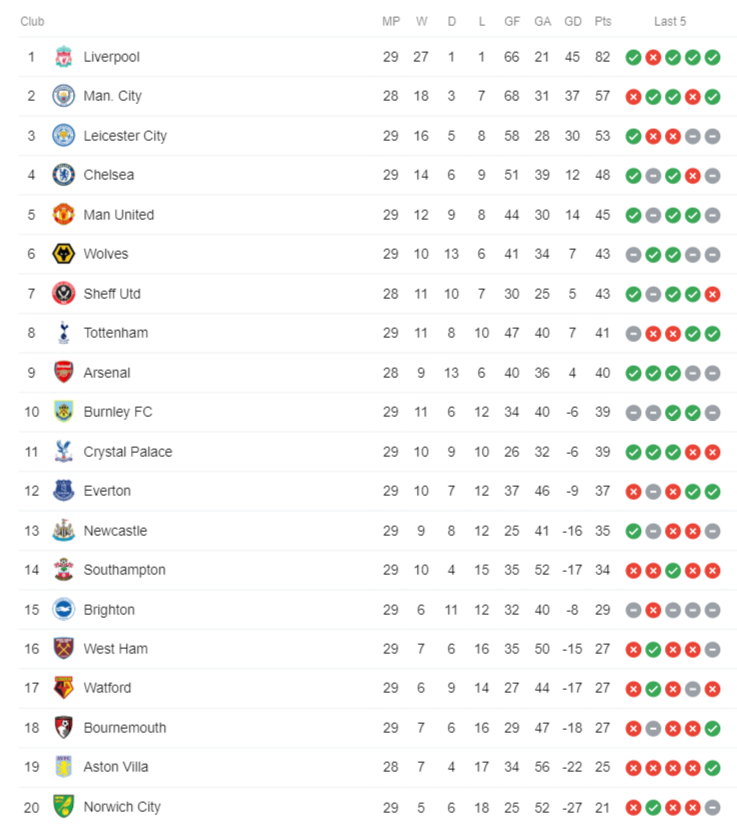 Points Table Overview
Liverpool continue their fantabulous run in the league after winning against Bournemouth and look all set to win the league. They are currently twenty-two points clear at the top of the table.
Manchester City are second despite losing against Manchester City and are four points clear of the third place despite having played a game less.

Leicester City retain the third place after finally their game against Norwich City4. They need to continue pulling off blinders in their games to follow in order to come back into the contest.
Chelsea are fourth as they thrashed Aston Villa 4-0.

Manchester United are now well in the top five after overtaking both Sheffield United and Tottenham. Manchester needs to win all its important encounters to make a place amongst the top four and go all the way. Tottenham and Sheffield both have dropped a place due to a loss and a tie respectively. These teams are sixth and eighth and need to work harder to make a comeback in this competition.

Arsenal are still in the top-ten but they yet have to play their 29th game.

Watford won an important contest against Liverpool last week and are kind of safe from relegation due to a better goal difference.

West Ham, Bournemouth and Norwich City yet again lost their games and remain on the verge of being relegated.
Keep following Allsportspk for regular Sports updates