The Week 22 of La Liga featured several important games, with Real Madrid retaining their top spot. Allsportspk exclusively presents the main highlights of the Week 22:
The most watched game was between Real Madrid and Atletico Madrid. The Madrid derby was an important contest for both the teams with Real Madrid having to at least draw the game to retain its first place, but Atletico Madrid too had to find a way back into the tournament. The only goal of this neck to neck contest was scored by the all-experienced Karim Benzema as Real Madrid managed to pip Atletico Madrid 1-0 and retain its top of the table position.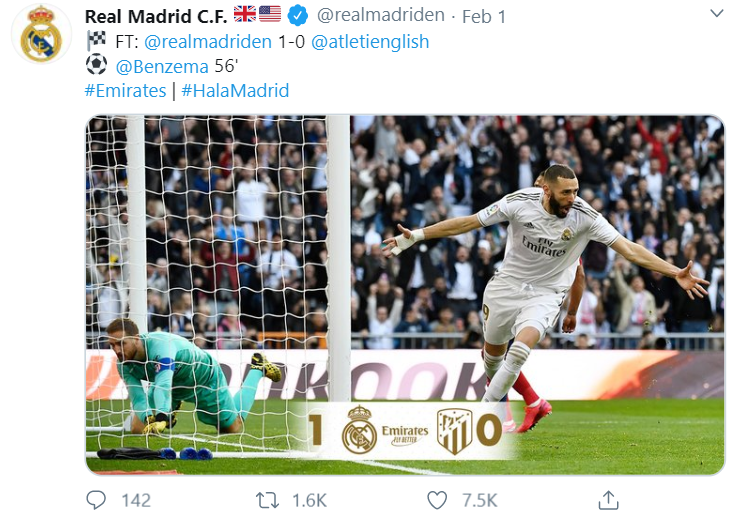 FC Barcelona too won its respective game against Levante 2-1. Both the goals were scored by Ansu Fati who too became the youngest player to score two goals in one game in La Liga.
Getafe FC continued its great run and won 2-0 against Athletic Bilbao
Villareal defeated Osasuna 3-1 while Granada too beat
Sevilla dropped 2 points against Alaves as they drew the game 1-1.
Week 22 – Points Table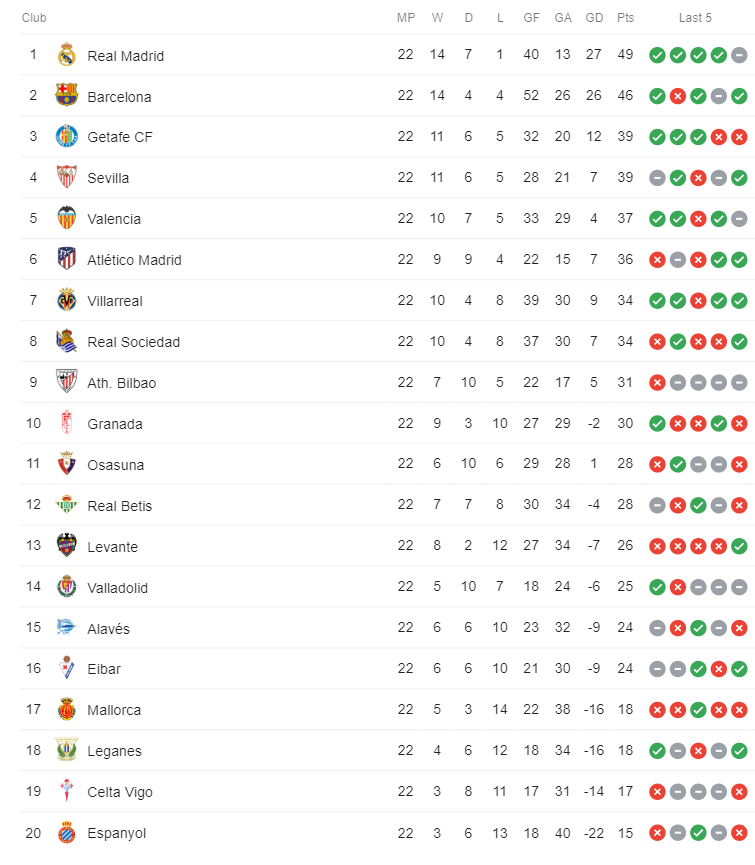 Points Table Overview
Real Madrid retained their top spot after they beat Atletico Madrid 1-0. Their goal difference is also +3 than Barca's.
FC Barcelona did get 3 points, but they still must hope that Real Madrid loses at least one game to level their points with Real and get back on the top spot.
Getafe are now 3rd from 4th after and Sevilla dropped 2 points as they drew with Alaves.
Valencia have climbed to the 5th place after winning their last game while Atletico Madrid have dropped to the 6th place after a loss in the Madrid derby.
Real Sociedad has dropped down to the 8th place after losing their last game and Villareal climb to the 7th spot.
Celta Vigo, Leganes and Espanyol have lost/tied their important games too and remain on the verge of relegation.
Keep following Allsportspk for regular La Liga. Football and Sports Updates