The captain Harry Maguire of the famous British football club Manchester United has been found guilty and sentenced for 21 months and 10 days in prison. However, his punishment is suspended for 3 years as this was the first ever offence committed by Harry Maguire.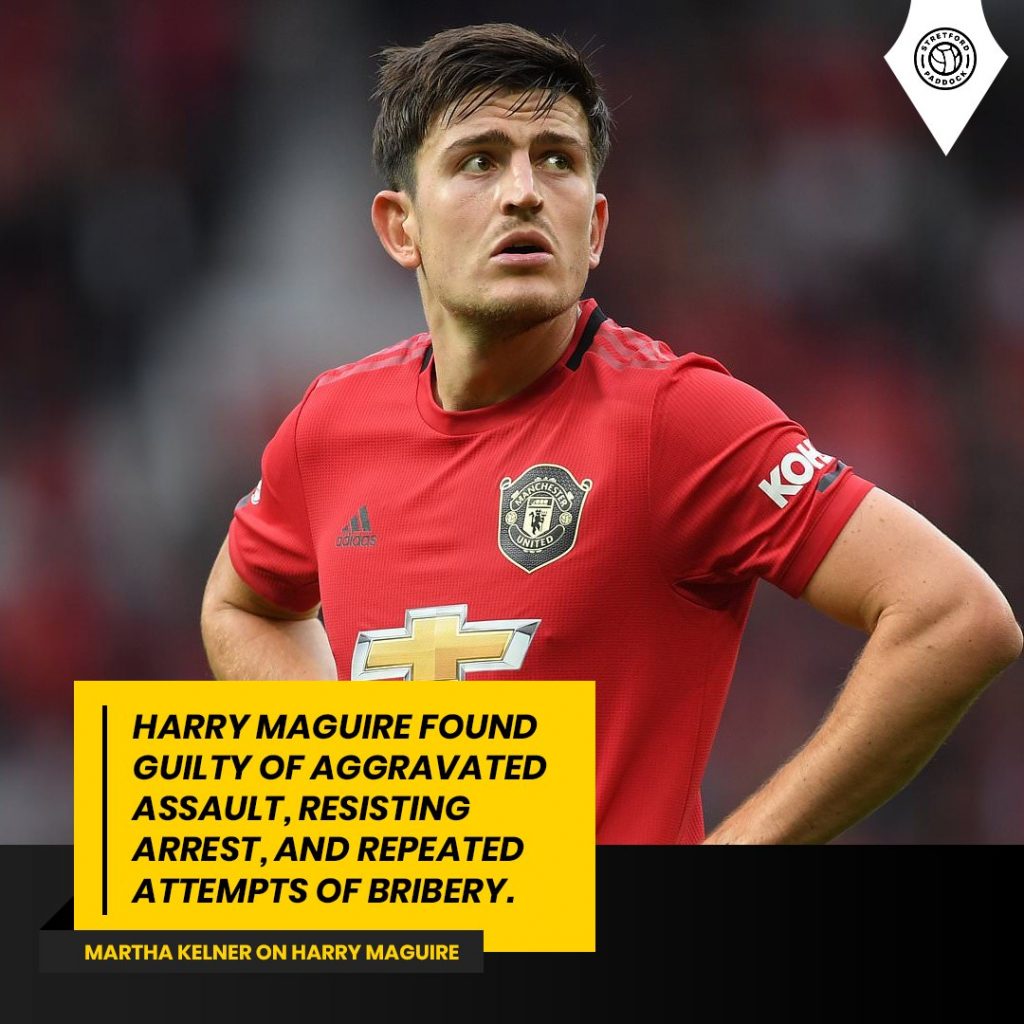 The 27 years old Harry Maguire was charged for attempted bribery, repeated bodily harm, violence against public employees and insult after arrest on Mykonos, Greece.
The defender Harry Maguire has instructed his legal team led by Konstantinos Darivas to immediately avail the appeal option against the decision.
Football – Manchester United: Biggest Controversies Involving Sir Alex Ferguson
On 20th August night Harry Maguire, his 28 years old brother Joe Maguire and his 29 years old friend Christopher Sharman were arrested in Greece.
They were granted bail on 22nd August. But now Joe Maguire and Christopher Sharman are also found guilty and sentenced along with Harry Maguire.
On the other hand due to the legal hang ups, Harry Maguire has been withdrawn from the English squad for Nations League Games against Denmark and Iceland set to start in September. The withdrawal decision was announced by Gareth Southgate the manager of the British team.