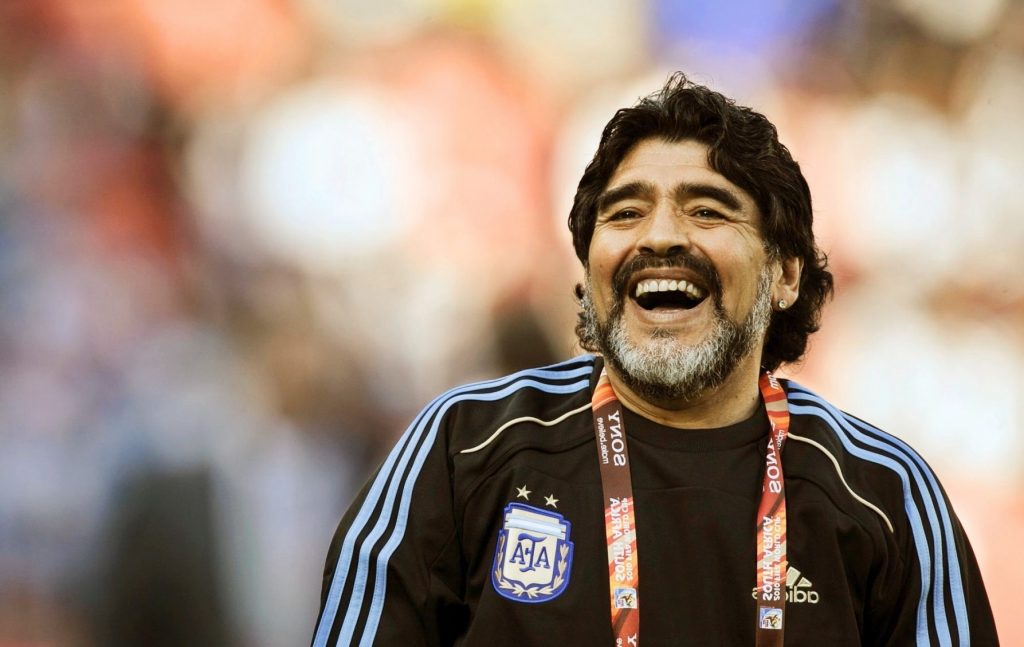 Argentinean footballer Diego Maradona has claimed that he was once abducted by aliens who took him off the Earth for three days.
59-year-old football legend made the bizarre statement in a TV interview to Argentine sports channel TyC Sports a few days back.
When asked about if he believed in aliens and UFOs, the veteran player and manager said that he absolutely believed in aliens and he had encountered them in his youth.
Maradona then went on to narrate his so-called 'encounter' with the aliens that abducted him and held him for three days off Planet Earth.
However, he did admit that he was drunk at that time and may have used the bizarre alien abduction statement as an alibi when he returned home after three days.
Former Barcelona attacker who now manages local club Gimnasia has always had a flair for weird comments as once he claimed that he never sleeps before a match.
Aside from his unusual statements, Maradona is considered to be one of the greatest footballers ever. He shared the FIFA's Player of the 20th Century Award with Brazil's Pelé. He was nicknamed 'The Golden Boy' owing to his exceptional football talent.