The golfing contest for the Royal Palm Monthly Medal Golf Event, took place at the par-72 Royal Palm Golf Course. The format was stroke play and the competition was over 18 holes with segments for golf-playing amateurs who play to a handicap falling in the range 0-12.
Qasim Ali Khan won the Monthly Medal Title with a gross score of 74 and Faisal Sayid was the runner and his score was a gross of 79.
The Ladies' section gross winner prize went to Laiba Shah .Net winner was Mrs. Saqiba Batool Shahzad.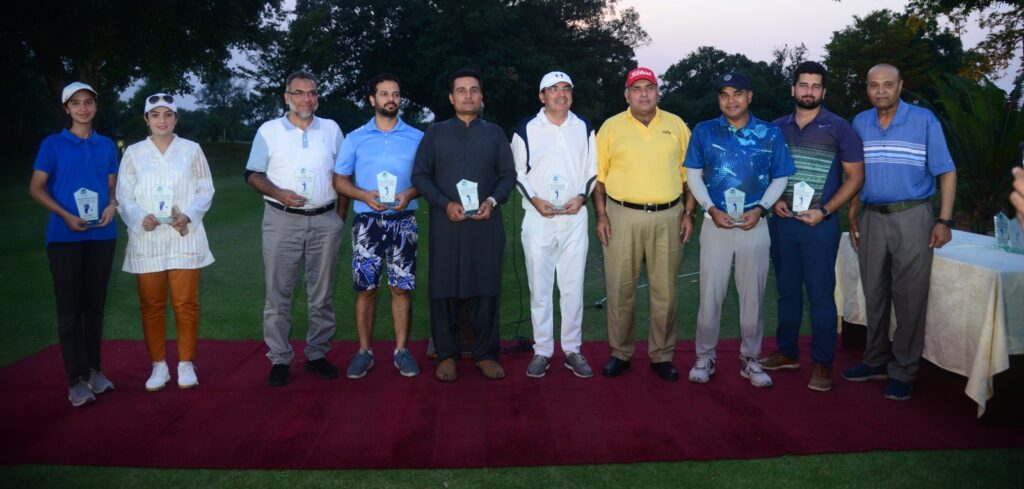 In the Seniors section, the gross winner was Dr Nasrullah and the net winner was Aamir Sherazi.
In the amateur net category of handicap range 0-12,  the ambitious one who ended up in glory was Rafqat Hussain. He played with self-assurance, hit his shots to perfection, and ended the 18 holes with a splendid score of net 66. The overall effort was remarkable. The runner-up of this segment was Arif Shuja and he was another one whose effort oozed with intensity. His score for the competition was net 69. 
Other performers of the handicap range 13-18 were Bilal Chaudry, the gross winner, and Hassan Shahnawaz, the gross runner up.Net section winner was Ahmed Raja and the runner-up was Kashif Gilani.