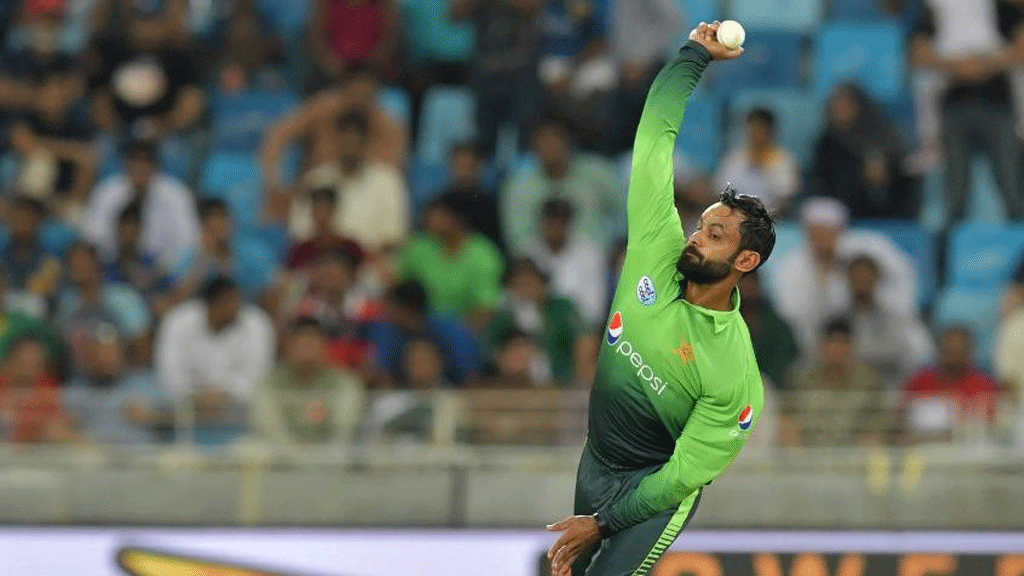 Muhammad Hafeez has once again been cleared of his suspect action after he was banned from bowling in this sport.
Hafeez who is 37 years old, plays as an all-rounder in the Pakistan cricket team and has played a crucial part in the team's victory on more than one occasions.
Surprisingly, this is the third time that the all-rounder has been banned by ICC but the player has succeeded to re-instate his bowling action once again.
The Full Story
Muhammad Hafeez's troubles with his bowling action go a long way back. The first time he was reported was over 13 years ago in Australia back in 2005. Although, rules were a little different back then however, Hafeez had to come back from the tour.
The second time when the all-rounders bowling action came under the limelight was in 2014 during the Champions League T20 and then again during a Test match against New Zealand. However, this time he was banned for 12 months as his action was reported twice in one year.
But, Hafeez did not lose hope as he completed his ban and returned again with a re-modeled only to get banned again.
As, frustrating this is for Hafeez it is equally damaging to Pakistan cricket. This is because Mohammad Hafeez has been a World-class allrounder and his bowling skills are always needed by the Pakistan cricket team.
Many a times, the off-spinners bowling has bailed out Pakistan in tough situations and even won them matches.
Hafeez's commitment to being an all-rounder
The effort that Mohammad Hafeez has put in every time he was banned from bowling is quite inspirational.
Normally, if a player gets banned this number of times he loses interest in being an all-rounder however, Hafeez is quite committed to being an all-rounder.
In his banned duration, Hafeez worked with professionals like Carl Crowe who helped him to re-instate his bowling action as the all-rounder passed the test with flying colors.
For updates regularly visit: Allsportspk