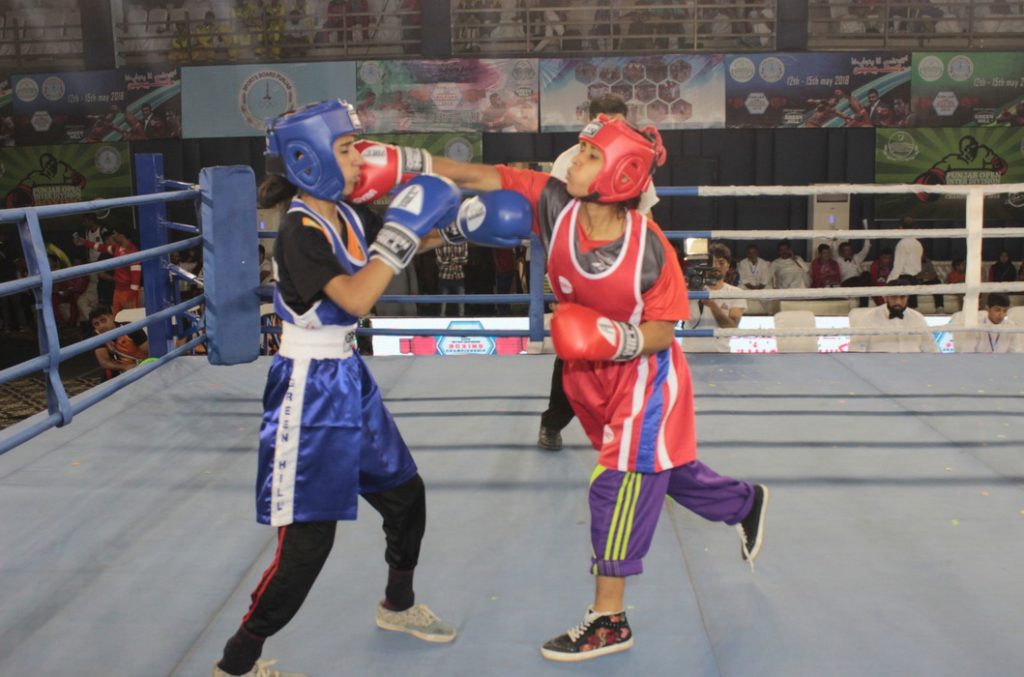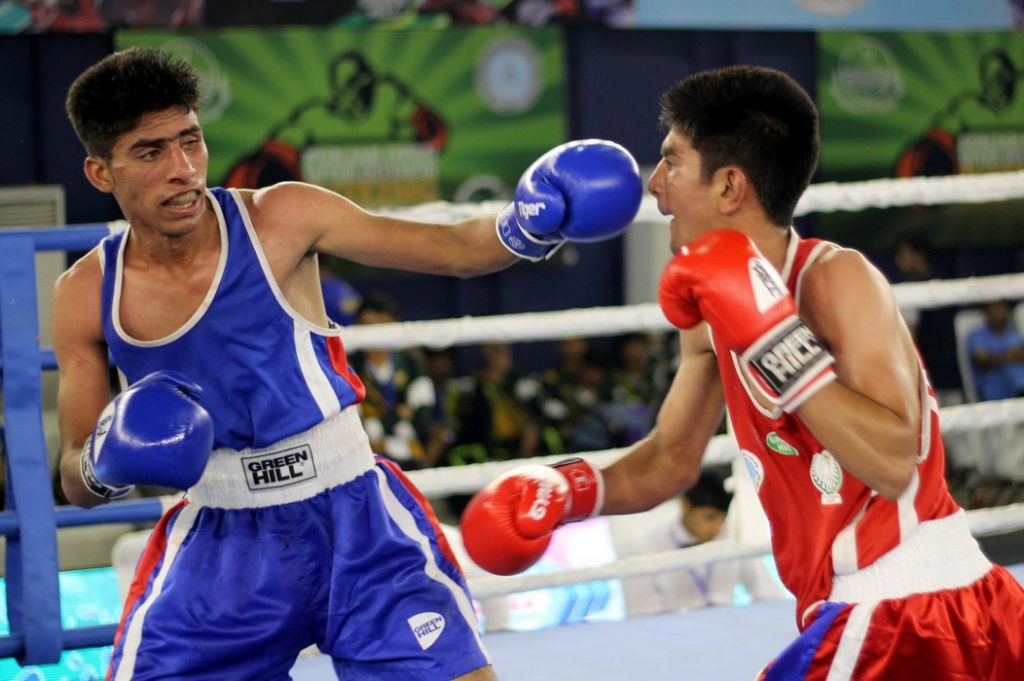 LAHORE: The boxers from Lahore and Faisalabad division, dominated the second day proceedings at Inter-Division Punjab Open Boxing Championship being held at Nishtar Park Sports Complex, Gymnasium Hall. 
Four pugilists each from Lahore and Faisalabad cruised into the semifinals in their respective weight categories, whereas three boxers each from DG Khan, Sahiwal and Sargodha divisions won their quarterfinals and booked a place in the semifinal stage. Gujranwala, Rawalpindi and Multan had one boxer apiece in the last four stage. No boxer from Bahawalpur Division could progress to semifinal stage. 
On the women's side, one boxer each from Lahore, Faisalabad and Gujranwala managed to win a place in the semifinal phase in their respective weight categories of the championship.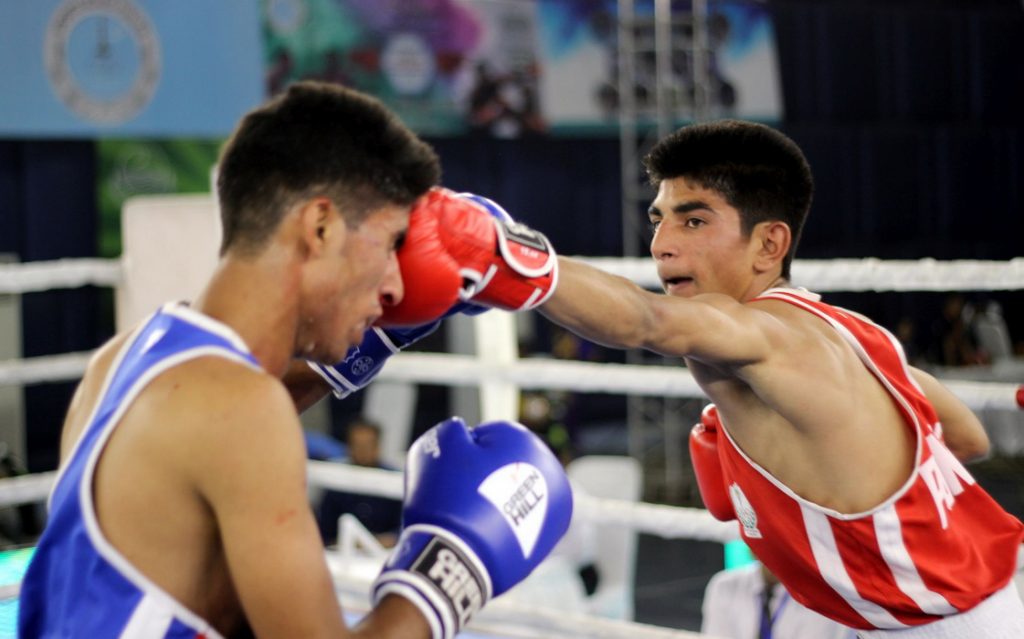 Lahore's Yusra Ayub defeated Multan's Muniba in 48kg bout, Suvera of Gujranwala emerged winner against Fatima from Sargodha in 48kg fight while Laiba Shafiq of Faisalabad outplayed Maria Nasir of Sargodha in the 45kg quarterfinal match. 
Following are the Quarter-final results: 
Lahore's 

Abrar

 Ahmed (52kg), 

Rana

 

Wasif

 (56kg), 

Mudassar

 Khan (60kg) and 

Yousaf

 Ali Butt (64kg) beat 

Momen

 Khan, 

Zahoor

 Abbas, 

Hammad

 Ahmed and 

Afaq

 Khan respectively. 

Faisalabad's M 

Arslan

 (52 kg), 

Shahawaiz

 Aziz (56 kg), M 

Suleman

 (60kg) and Faisal 

Shafiq

 (64kg) beat 

Hasnain

, Babar Ali, 

Faraz

 and 

Junaid

 respectively.

 
DG Khan's Shah Ahmed (49kg), Raj Ali (56kg) and 

Umer

 

Farooq

 (60kg) beat Adnan Shah, 

Talha

 and 

Furqan

 

Zaigham

 respectively. 

Sargodha's 

Mubashir

 (56kg), 

Aniq

 

ur

 

Rehman

 (60kg) and Adam (69kg) beat 

Saqib

 

Javed

, 

Ahsan

 

Hameed

 and 

Shahzaib

 respectively. 

Sahiwal's

 

Jamshaid

 Ashraf (52kg), 

Abais

 

Bukhari

 (64) and 

Shahmir

 Khan (69kg) beat Samar Khan, 

Sharjeel

 

Shoukat

 and Bilal 

Hasan

 respectively.

 
Haider

 

Sibghatullah

 of Multan beat Ahmed Ali in 64kg class bout, 

Abdur

 

Rehman

 of Rawalpindi beat 

Daniyal

 in 69 kg match while Saud 

Shafat

 of Gujranwala beat 

Hamza

 

Nadeem

 in 52 kg category.

 
The closing ceremony will be held at Al-Hamra Cultural Complex at 4.00pm on May 15. World's top British boxer Amir Khan along with be the Chief guest.
For regular updates visit: allsportspk