LAHORE: Lahore Division's male and female boxers wrapped up Punjab Open Inter-Division Boxing Championship with 16 gold medals. While Faisalabad remained runners up with three gold medals followed by DG Khan with two gold medals on the last day of Punjab Open Inter-Division Boxing Championship at Nishtar Park Sports Complex Gymnasium Hall.
In the Women's competitions: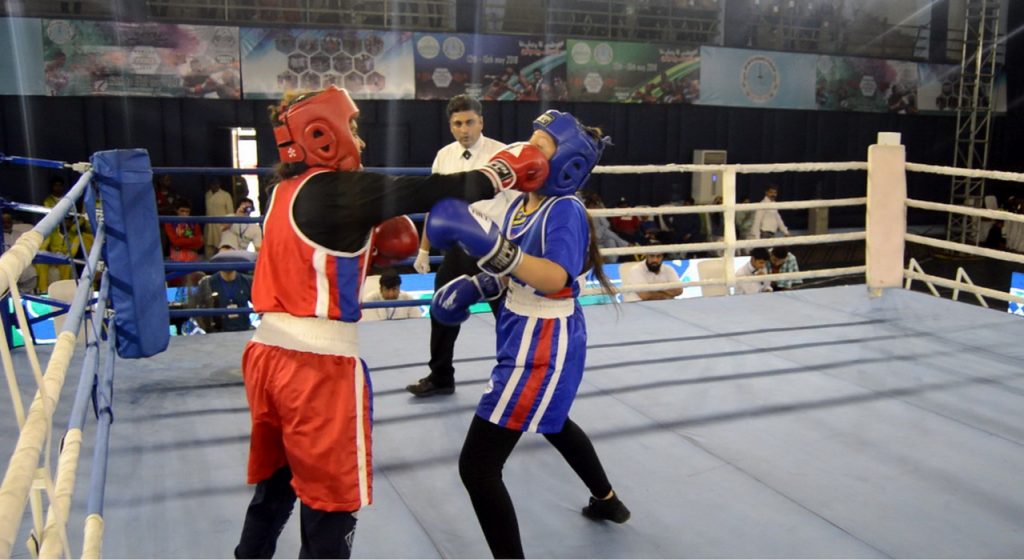 Lahore's Rabia Basri, Tahira Warsi and Arzoo Ashraf clinched Gold medals in women's 45 kg, 60 kg and 75 kg weight categories respectively.
Rabia outplayed Rawalpindi's Roma Yousaf in the final of 45 kg category.
The Bronze medals went to Sania Imail and Laiba Shafiq.
Tahira downed Iqra Khan also from Rawalpindi comfortably in Gold medal encounter, whereas the Bronze medal was taken by Aqsa.
Arzoo won the third gold medal for Lahore when she defeated Sana Bibi of Faisalabad after tough fight.
Hania and Najma bagged bronze medal in this category.
Gujranwala's Savera also wrote her name among title winners when she pulverized Sumeera Ali of Faisalabad in final bout of 48 kg weight category.
Zumera Hussain of Faisalabad emerged winner in 57kg Gold medal fight against Isma Younis of Rawalpindi.
In Boys Y0uth category, Lahore boxers also dominated the proceeding by winning five titles in different weight categories.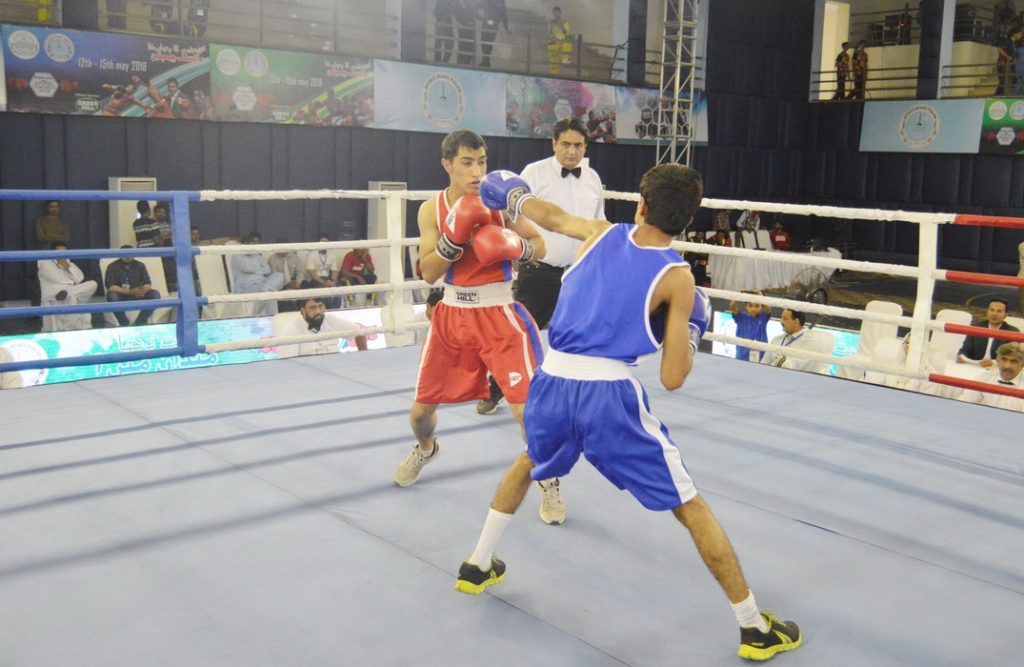 Lahore's Hamza Sakandar won Gold medal in the 32kg title fight against Multan's Ali Raza.
Bronze medal went to Ihtasham and Sibghatullah.
Zain Rafiq of Lahore dethroned Sadat Hussain of Faisalabad in 45 kg category final match.
Hashim and Haman Haider won Bronze in 45 kg category.
Lahore's three more boxers Ibrar Ahmed (52kg), Mudassir Khan (60kg) and Yousaf Ali Butt (64kg) defeated M Arsalan, M Suleman and Faisal Shafiq in their respective title bouts.
Adeel of Gujranwala in 36 kg, M. Talha of Faisalabad in 40 kg and Shah Ahmed from DG Khan in 49kg were also among the successful boxers when they toppled their opponents in their respective weight category final matches.
In Men's Elite class competitions, eight boxers from Lahore won the title bouts in their respective weight categories. Lahore's M. Naeem captured Gold medal in 52 kg fight against Qamrosh of Gujranwala. Naqeebullah also from Lahore managed to bag Gold medal in 56 kg bout against Farhan Raza.
Following is the detail of other bouts of Men's Elite class:
M Shoaib (Lhr) (60kg) beat Naseebullah (Multan)
Zia ur Rehman (Lhr) (64kg) beat M Kashif (Faisalabad)
Asad Munir Bhatti (Lhr) (69kg) beat Sajid Ali (Multan)
Saeed Ali (Lhr) (81kg) beat Waheed (Sargodha)
Zulqarnain (Lhr) (91kg) beat Adil Butt (Gujrat)
Hafeez Ullah Hamza (Lhr) (+91kg) beat Sheraz Jaffar (Sahiwal)
Usama Tariq (DG Khan) (49kg) beat Khawar Qayyum (Rawalpindi)
For updates regularly visit: Allsportspk