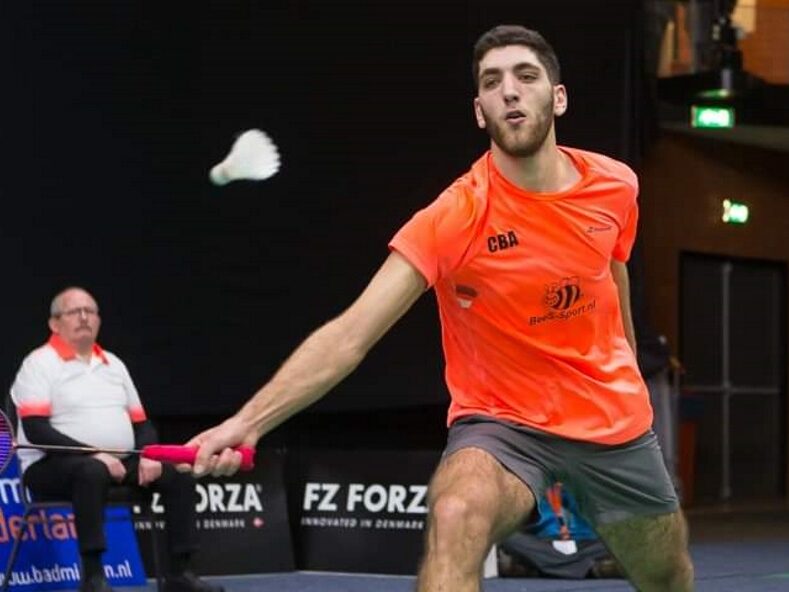 The Syrian born Aram Mahmoud, has had luck shinning on him in recent weeks. In 2020 he made history by becoming the first badminton player to be part of the IOC Refugee Olympic Team at Tokyo.
Recently after seven years in the Netherlands, Mahmoud was conferred the Dutch citizenship, marking a huge moment in his personal and professional life.
Another bright and positive news was the announcement of IOC that Mahmoud was among the 44 athletes who have been awarded Olympic Scholarships for Refugee Athletes through its Olympic Solidarity programme. As Mehmoud is now a Dutch citizen, thereby, he will not be eligible for the IOC Refugee Olympic Team; however, he will receive a transition scholarship to support his training and make an effort to qualify for Paris 2024.
Mahmoud expressing his gratitude recalled his participation at Tokyo 2020 and stated that he was very glad to receive the scholarship (for Tokyo), which was amazing. especially the experience at the Olympic Village. He was thankful to all the people who wished him and especially the IOC.
Mahmoud was formerly playing for the Dutch club Almere, and for last two years has been has been playing with German club Lüdinghausen.
While pursuing his sporting and ultimate Olympic dreams, Mahmoud is also focusing on his academic goals. He is studying Economics and Sports Marketing at the Johan Cruyff Institute in Amsterdam.