IPL 2018: Chris Gayle Criticizes RCB For Not Picking Him This Season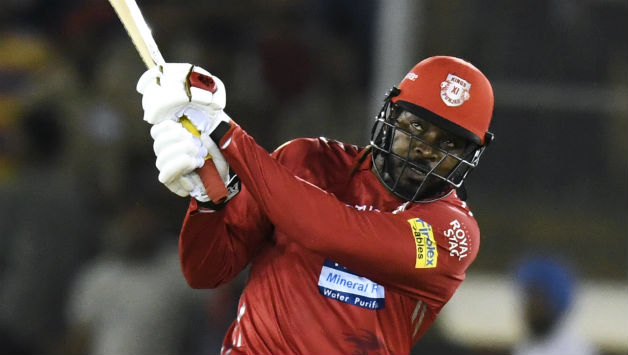 The auction in this year's IPL has been criticized not just by critics, but players too. There were many shocking decisions made during this IPL however, the biggest decision came when Chris Gayle was dropped by Royal Challengers Bangalore.
Not only that, but the biggest surprise came when Chris Gayle went unsold for the 2nd time his name came up in the auction. Despite, having a staggering average of 41 and 21 centuries in the IPL, the "Universe Boss" was not picked by any team in the 1st two rounds.
However, it was Kings XI Punjab who reached out to the Jamaican and bought him on his base price of $300,000 when his name came up the 3rd time around in the auction.
Virender Sehwag who is KXIP's coach said that even if Gayle win them a couple of games, he will have fully justified his worth. And, that's exactly what Gayle did.
The Jamaican has now mustered up 252 runs from 4 matches with a staggering average of 126. This includes two fifties and one sensational hundred.
It was clear that Chris Gayle wanted to show the world that he has still got the batting skills and power-hitting prowess to dismantle any bowling attack.
But, Gayle had not much to say about what happened in the auction, however after these performances the Jamaican has now come out in the open and criticized his previous team, RCB.
Gayle played for RCB for 7 years and scored 3163 runs with an average of 43.33. However, he did not enjoy much as a batsman in the previous season as he could only manage an average of 22.22.
This plus his age factor led RCB to let go of their prized possession; A mistake which they are now regretting as Gayle has found his form back.
The shocking part of it all as revealed by the Jamaican was that RCB had called him and told him that they were going to retain him this season. Which did not happen as they didn't call him back. However, Gayle said that he had nothing to prove as his records speak for themselves but what was disappointing was RCB's decision to drop him.
His criticism was on point as it is always disappointing to be let down by your team despite having the highest batting average and the most number of sixes in the IPL.
But, the most fitting reply from Gayle came in the end, as the Jamaican said that he is a King and was always destined to play for Kings XI Punjab.
 For updates regularly visit: Allsportspk