The ITF Pakistan ITA-Midcourt International Junior Tennis Championships continued for the second day at PTF Tennis Complex Islamabad. In total number of 21 matches were played, with a major upset when Mujtaba Ali Khan (USA) upset 2nd seed Yunes Talavar (IRI) in Boys Singles category.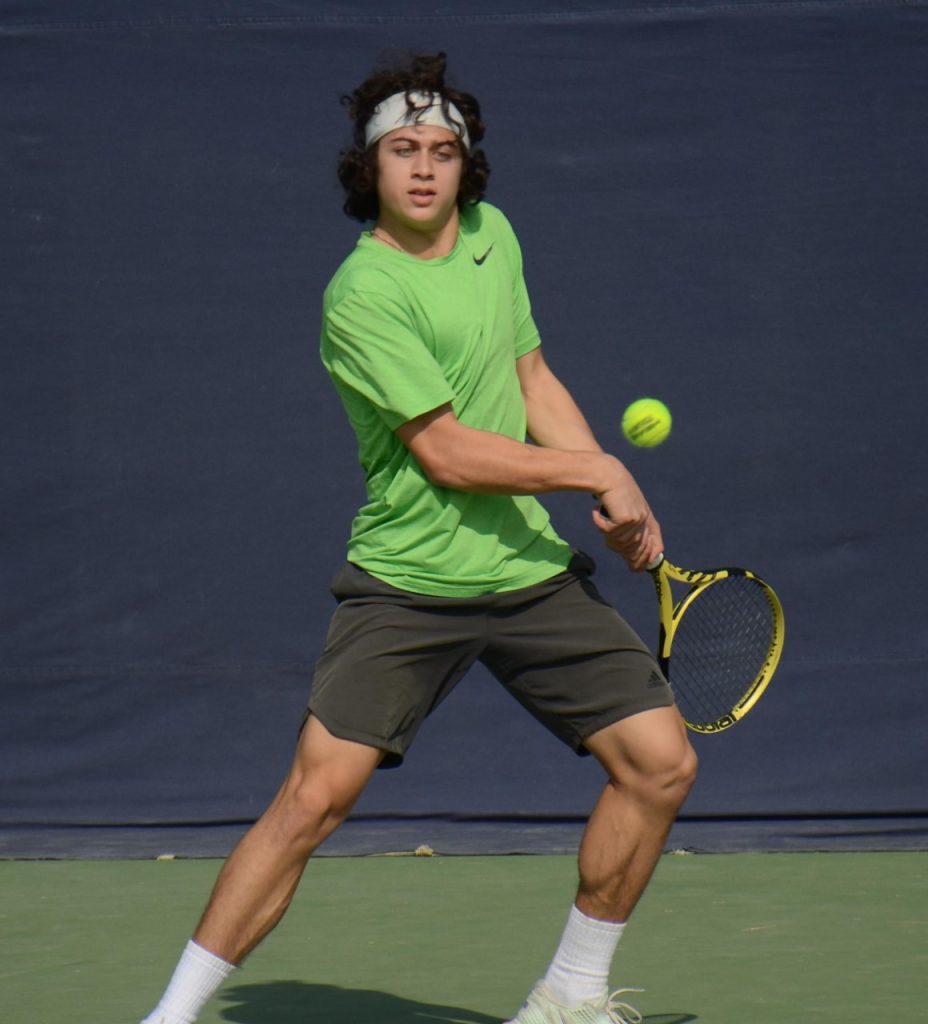 The Day 2 Results were: 
Boys Singles 2nd  Round: Nikita Safonov (RUS) bt Raza Ghaus (PAK) 6-4,6-4; Amir Asylkozhaev (RUS) bt Kohshi Ishibashi (JPN) 6-3,6-0; Abhishek Thorat (USA) bt Aki Zuben Rawat (NEP) 6-0,6-0; Aryan Giri (NEP) bt Bilal Asim 6-3,7-5; Aarav Samrat Hada (NEP) bt Abdul Hanan 6-0,6-1; Dmitry Bessonov (RUS) bt Ahmet Ataby 6-4,6-2; Teano Balducci (FRA) bt Hamid Israr (PAK) 7-6(7),6-0; Mujtaba Ali Khan (USA) bt Yunes Talawar(IRI) 6-1,6-0.
Girls Singles 2nd Round: Sharvani Shrestha (NEP) bt Amara Khan(PAK) 6-0,6-1;Taylor Goetz (USA) bt Amna Ali Qayum (PAK) 6-0,6-1; Abhilasha Bista (NEP) bt Zainab Ali Raja 6-1,6-0; Sai Harshitaa Adivi (IND) bt Fatima Ali Raja(PAK) 6-1,6-1; Ekaterina Suvorova (RUS) bt Soha Ali (PAK) 6-0,6-0; Olga Sorochkina (RUS) bt Zara Khan (PAK) 6-0,6-1; Natalia Zaman (PAK) bt Sheeza Sajid(PAK) 2-6,7-6(3),6-4;Daria Stefania Malaescu (ROU) bt Zahra Suleman(PAK) 6-2,6-0.
Boys Doubles 1st  Round: Nikita Safonov (RUS) / Fedor Sosedkin (RUS) bt Ahmed Nael Qureshi (PAK) / Hussnain Ali Rizwan(PAK) 7-5,6-1;Aarav Samrat Hada / Aki Zuben Rawat (NEP) bt Jai Dutta (USA) Raza Ghaus(PAK) 6-2,6-3; Abdullah Adnan (PAK) / Sami Zeb Khan (PAK) bt Ahmet Atabay (TUR) / Yunes Talawar (IRI) 7-5,7-6(7),