ITF World Champions 2017: Nadal and Muguruza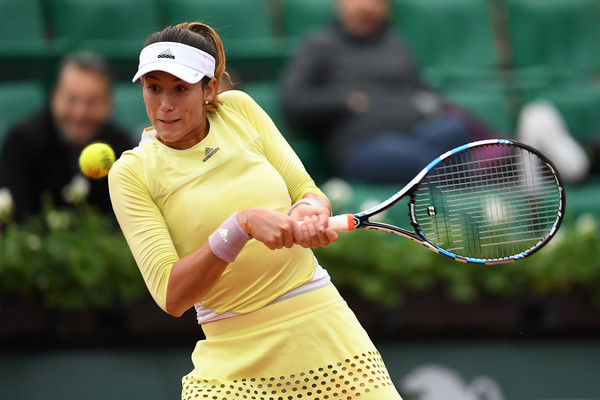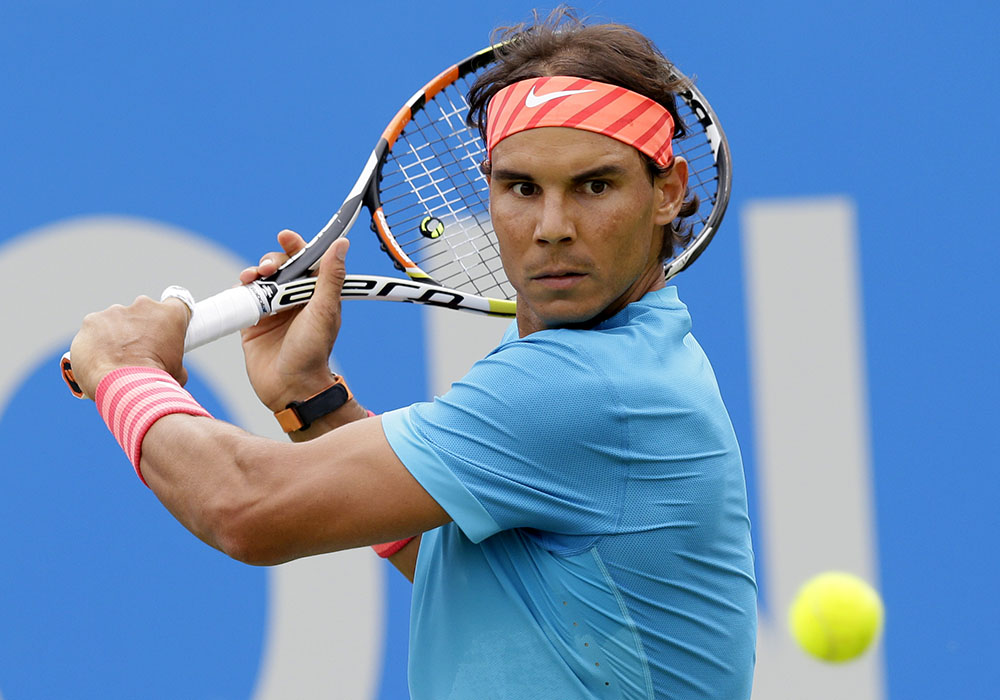 ITF announced the Spanish pair Rafael Nadal and Garbine Muguruza as the 2017 ITF World Champions. This is the third time that Nadal has received the honour, while for Muguruza it is the first time to have been recognised. ITF World Champions both from the same country was first time in 1998 when Americans Pete Sampras and Lindsay Davenport won the men's and women's ITF titles.
The World Champions will receive the awards on 5 June 2018, in Paris, during Roland Garros commonly known as the French Open. From the eleven winners, eight are being honoured for the first time, with South American players having the record three World Champion honours.
Category wise named World Champions:
Doubles World Champions: Lukasz Kubot from Poland and Marcelo Melo from Brazil, and Chan Yun-Jan from Chinese Taipei and Martina Hingis from Switzerland.
Quad Wheelchair: David Wagner from USA.
Men's Wheelchair: Gustavo Fernandez from Argentina.
Women's Wheelchair: Japan's Yui Kamiji.
ITF Junior: Axel Geller from Argentina and Whitney Osuigwe from USA.
World Champions performance recap and comments:
Rafael Nadal at the age of 31 is the oldest ITF Men's World Champion. He had a credible comeback year in which he won a record tenth Roland Garros title and a third US Open crown. He was also a finalist at the Australian Open. In 2017 Nadal claimed six titles and booked the the year-end No.1 ranking at the Paris Masters. Thus, became the oldest player to win the No 1 position, since the ATP rankings started in 1973.
Nadal stated: "I am very happy to receive this award from the ITF and be the 2017 ITF World Champion. It is four years since I last finished No. 1 on the ATP rankings and this has a special feeling. Congrats also to Garbine on her achievement which is great for our country. Many thanks to my team and my fans, and a special thank you to my uncle Toni for all these years."
Garbine Muguruza after Arantxa Sanchez-Vicario in 1994 is the second Spanish woman to be named World Champion. Her breakthrough year was 2016 which she successfully followed through by winning her first Wimbledon title. In 2017, Muguruza continued her form in Cincinnati by defeating, Simona Halep and achieve the No. 1 ranking in September and finishing the year at No. 2.
Muguruza said: "Becoming ITF World Champion in such a competitive year is amazing for me and is even more special because Rafa has also been awarded on the men's side. He is a great role model for all of us, so it is a great moment for tennis in Spain. I knew that putting in the hard work would pay off eventually and it made winning Wimbledon and achieving the No. 1 ranking so special. I'm motivated to take everything I've learned this year and apply it to my work next season."
Lukasz Kubot and Marcelo Melo having paired the full season for the first time, ended the year as the No. 1 men's doubles team. It was a memorable year for the duo which was highlighted by winning of six titles, with an undefeated grass-court season.
Kubot said: "We are very happy and thankful to our team members who put in a lot of work and energy on and off the court, and to our fans. When we teamed up our target was to finish 2017 at the ATP Finals, and from the very start of the year we tried to find a strategy to build up our confidence. All the small details came together during the year and we had great results. We are already looking forward to next season."
Melo said: "I'm very happy and honoured to be named ITF World Champion. It's something we dreamed about and now we made it happen. This year has been amazing for me and Lukasz, the first year we're playing together. Finishing the year as the No. 1 team in the world means a lot to me."
Chan Yun-Jan and Martina Hingis pair won all nine finals they contested, including the US Open. Chan is the first woman from Chinese Taipei to be named a World Champion, while Hingis increases her doubles awards tally from 1999 and 2015, and singles honours from 1997, 1999 and 2000.
Hingis said: "It's a great honour to be recognised again as ITF World Doubles Champion and to have the news top off what's been an amazing final season for me. I look forward to coming back to Paris next year."
Chan said: "It's an honour to be named ITF World Doubles Champion and I am even happier that I get to share it with Martina. We had an amazing season together and I am very pleased we got to finish it on such a high note."
David Wagner is the first Quad Wheelchair World Champion to have finishing as No. 1 for the eighth time in his career. The 43-year-old won the sixth Grand Slam title at the US Open and clinched the year-end No.1 ranking by winning the NEC Masters.
Wagner said: "It is a real honour to be the first quad player to be recognised by the ITF at the World Champions Dinner. This award is very special to me, and is much bigger than just me. It is an award that I will always cherish and will always remember the players who came before me."
Gustavo Fernandez the 23 year old is the first South American to be named ITF Wheelchair World Champion. Fernandez won seven singles titles to remain at the top of the rankings in the second half of the year. He has had an exceptional year by reaching the final at three of the four Grand Slam tournaments.
Fernandez said: "Without doubt this has been the best year of my career, something I have been waiting for, dreamed of, and worked hard for for a long time. It is very special to have reached No. 1 because of what it means and how difficult it was. I'm very proud of myself and my team, who have been so important in achieving what we've done. The recognition serves as a big motivation ahead of next year, in always trying to become a better player."
Yui Kamiji the 23-year-old has been named the ITF Wheelchair World Champion for the second time after having earlier received the award in 2014. He continues as the dominant force by winning three of the four Grand Slam titles, at the Australian Open, Roland Garros and US Open. In total she won 14 titles and was a finalist at the NEC Masters.
Kamiji said: "I'm very proud of my season, which started with my first Australian Open title. This year I changed many things and I had to make those changes to get better. I'm very pleased to have won three Grand Slam titles in the same year for the first time and would like to thank all of my team for their support."
Axel Geller during the last 22 years is the first Argentine boy to be named as the ITF Junior World Champion. The 18-year-old enjoyed a continued Grand Slam success in both Wimbledon, winning the doubles title and reaching the singles final, and at the US Open where he also finished runner-up. His breakthrough season ended with a third-placed finish at the ITF Junior Masters and the year-end No.1 ranking.
Geller said: "I am extremely happy and proud of this achievement. Starting the year, I knew I had the capability to do well, but I never imagined I would finish the year as world No. 1. I have had the opportunity to play the most important tournaments and see what the professionals do every day to be there, and this has motivated me to work even harder to try and get there and achieve great things in the future."
Whitney Osuigwe the 15 year old became the ITF Junior World Champion after a miraculous climbing from world No. 95 to finish the year at No.1. Her first major title was at Roland Garros and helped USA to glory in Junior Fed Cup by winning all eight rubbers in singles and doubles. In the ITF Junior Circuit, she won a total of five singles and three doubles titles.
Osuigwe said: "It's hard to put in words what exactly it means to have finished No. 1 this year and become Junior World Champion. This is very surprising and I could not be any happier. But I'd also like to think this is the result of the all hard work my team and I have gone through in the last year. I'm excited for what's to come, and I hope we can keep up with the good results."
For updates regularly visit: Allsportspk