Breaking-Lotak 1; Pakistan: 1 Russian Mountaineer Dies; Other "Supposedly" Trapped
Two Russian mountaineers have had a fatal experience while climbing Latok 1 – 7145 meters peak – A North-central mountain in Karakorum range.
Pakistan rescue helicopters have been ready but bad weather has not allowed
25th July was forecasted as "a great day", but turned out to be a nightmare when Alexander Gukov, till filing of this report is supposedly trapped on the wall of Latok 1 and his climbing partner Serge Glazunov fell to death during a rappelling.
Mountaineering: 11 Deadliest Mountains
As the mission commenced against expectations, low clouds and low visibility started to appear and became troublesome, the fresh snow posed more risk in-terms of instability of the slopes and increased avalanche danger.
Latok I. Alexander Gukov (Piolet D'Or 2014) stuck at 6200 without gear, he has sent SOS, needs evacuation, his partner Sergey Glazunov fell to his death yesterday, the weather's bad. pic.twitter.com/UiLSblcFkj

— Russianclimb (@russianclimb) 26 July 2018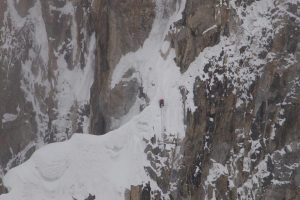 Since 28th July, there has been no communication with Alexander Gukov, supposedly as according to reports he had run out of batteries. According to mission support members he desperately needs food and gas to keep his own body machine running at that altitude and temperature. Other than hope, pray and wait, no one knows what will happen next. May God hear our prayers, and soon our hopes shapes into reality.
The Present Situation – As of 29th July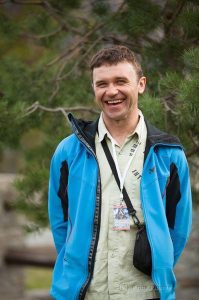 Nothing to do for today. the Pakistani helicopters flew to Latok I (7145 m) but due to bad weather situation they were not able to carry out delicate maneuver for the long line recovery of Alexander Gukov, stuck at 6200 masl at northern #Pakistan mountain. https://t.co/AgITcC2zRJ pic.twitter.com/EX8ln4nSgS
— Everest Today (@EverestToday) 29 July 2018
Update rescue on #?#Latok I: 20 cm fresh snow last night, cloudy weather. Rescue helicopter could take off, apparently no visual contact with Alexander #Gukov at 6,200. Tomorrow better weather is expected. ?? pic.twitter.com/B65Wmgvc2E

— Stefan Nestler (@Springinsfeld) 29 July 2018
For more updates keep visiting allsportspk