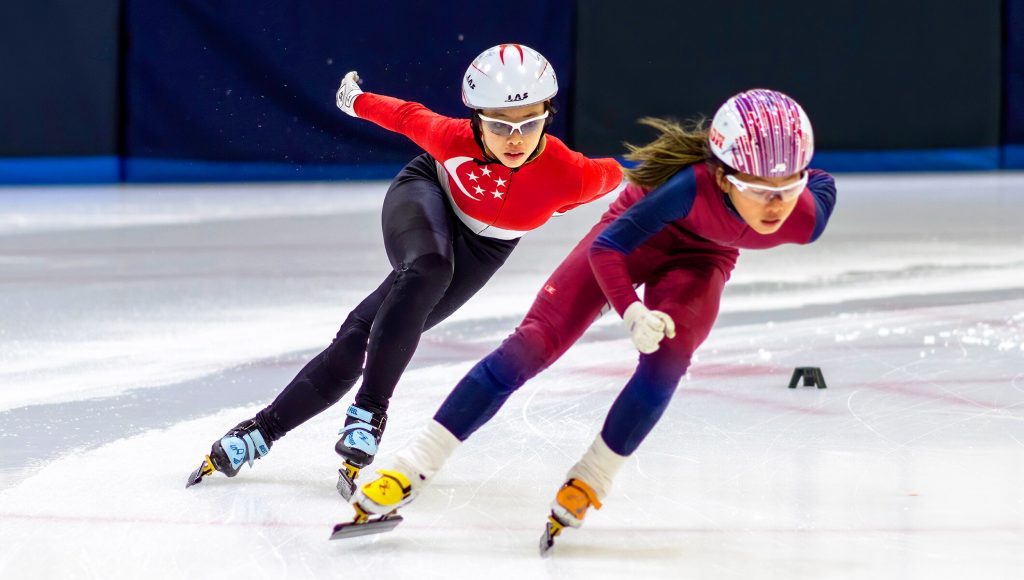 Skating competitions dominated the events calendar on the third day of Lausanne 2020 Winter Youth Olympics Games with Russia and Japan clinching most medals in singles as well as pairs skating competitions.
Japan's Yuma Kagiyama claimed Gold in Men's single skating with Russia's Andrei Mozalev and Daniil Samsonov winning Silver and Bronze medals respectively.
In the pair category of figure skating, Russia's Apollinariia Panfilova and Dmitry Rylov swirled their way to Olympics Gold with an enthralling and artistic display of speed and skill that left even their rivals in awe.

The speed skating competition also saw a number of stunning performances with Japan's Yamamoto Yudai and Netherland's Isabel Grevelt claiming gold in men's and women's 500m races respectively.
17-year-old Yamamoto finished the oval track in record 36.42 seconds with Spain's Llop Izquierdo in second and China's Xue Zhiwen in third place respectively.

Grevelt clinched Gold by finishing the 500m race in 40.57 seconds followed by China's Wang Jingyi and Japan's Yoshida Yukino for silver and Bronze medals respectively.

France too made her presence felt at the YOG by winning the gold in Biathlon as Jeanne Richard & Mathieu Garcia completed the singles relay race in 42:03:50 duration. Italy took silver in 42:23.0 and Sweden were third with 42:30.3.

Switzerland's master skier Amelie Klopfenstein won her second Gold of the tournament by leading the podium in Women's Giant Slalom leaving Finland's Rosa Pohjolainen and Austrian Amanda Salzgeber trailing behind on Sunday's last skiing competition.
Lausanne 2020 Winter Youth Olympics Games Medal Tables for Day 3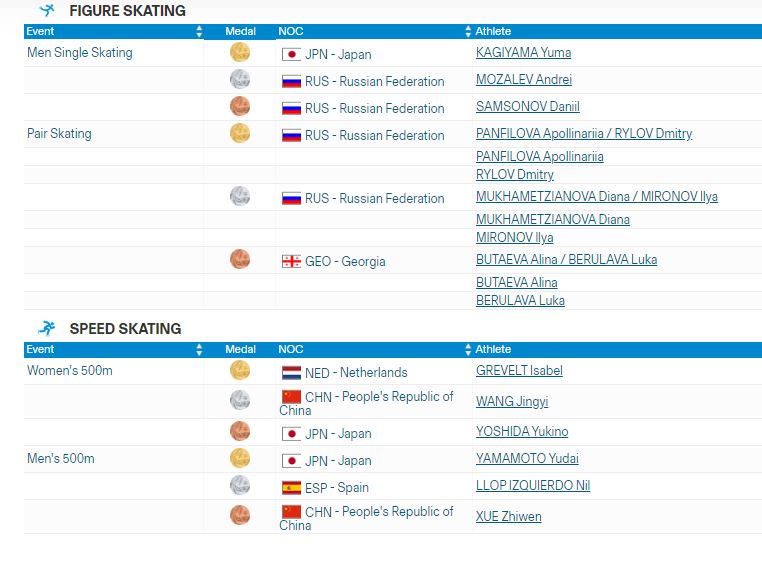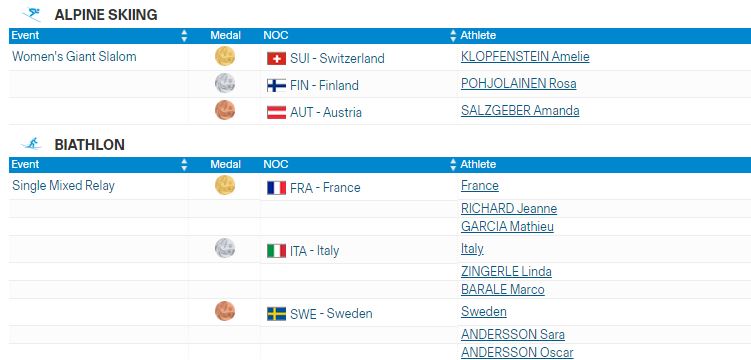 Read Allsportspk's Weekly Sports News Roundup
For regular updates keep visiting: Allsportspk