A brief overview of all major sports happenings from around the world during the past week from 6th – 9th January 2020.

Football
City Defeats United
Manchester City imposed a 3-1 defeat on Manchester United in the League Cup's first-leg semi-final at Old Trafford. The second leg of the semi-final between two sides will be played on 20 January.
Liverpool Oust Everton
Liverpool downed Everton 1-0 in the FA Cup's third knockout round thanks to Curtis Jones' spectacular second-half goal. Liverpool will be facing a still to be decided side in the fourth round of FA Cup.
American Football
Vikings Down Saints
Minnesota Vikings pulled off a surprise 26-20 victory over New Orleans Saints led by to Kirk Cousin's overtime pass along with a 242-yards run and two touchdowns. The upset victory knocked out tournament favorites Saints from NFC ruling out their presence at the Super Bowl.
Cricket
Australia Thrash New Zealand
Australia crushed New Zealand by 279 runs in the third test to sweep the three-match test series 3-0 in Sydney. Nathan Lyons claimed 10 wickets and was named man of the match whereas Marnus Labuschagne was named man of the series.
England Levels Series
England downed South Africa with an 84-runs victory in the second Test at Newlands to level the three-test series 1-1 after bowling out South Africa for 248 on the fifth day fighting off a probable draw thanks to a bowling rampage.
Meanwhile, England's Jos Buttler was imposed a fine amounting to 15 percent of his match fee for abusive remarks against South Africa's Vernon Philander during the second test.
Squash
Hamza Wins Junior Championship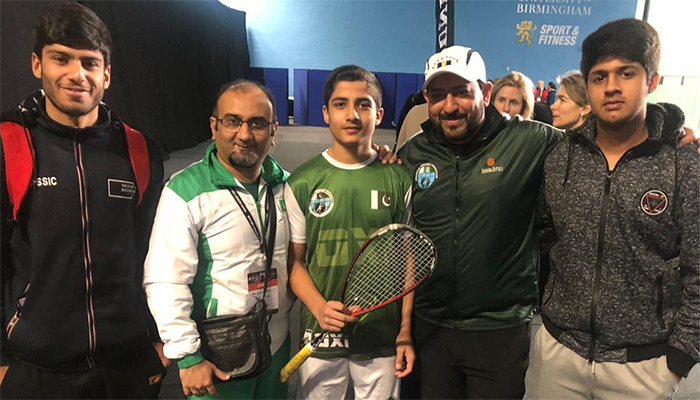 Pakistan's Muhammad Hamza Khan was crowned the Under-15 squash champion in the category title of the British Junior Open 2020 held in Birmingham. He defeated England's Yusuf Sheikh in the final match.
Motor Sports
Verstappen Signs Deal Till 2023
Max Verstappen has extended his stay with Red Bull until the end of the 2023 season of Formula 1 racing. Both sides confirmed the deal for three more sports seasons under current terms. This marks the second continuation of the current season after Leclerc's deal with Ferrari.
Hamilton Hints At Move
Lewis Hamilton, the six-time F1 champion hinted at his possible transfer from Mercedes-AMG in a press conference after the end of Abu Dhabi Grand Prix. Although no confirmation has been received there have been reports of Hamilton meeting with Ferrari officials signaling a potential shift.

MMA
McGregor vs. Cerrone Hype Surges
Connor McGregor is set to face Donald Cerrone on January 19 in what is poised to be one of the biggest UFC pay-per-views of 2020. The MMA community has been abuzz with predictions and strategies for the much-awaited clash.
Building up the hype, UFC has announced a press conference of two fighters scheduled for January 15.
Russell Jr. To Face Nyambayar
The existing WBC Featherweight World Champion Gary Russell Jr. announced that he will fight Tugstsogt Nyambayar on February 8 to defend his title for the fifth time. Tugstsogt who has been unbeaten for 11 straight fights so far had earlier issued a mandatory sports challenge to Russell Jr.
Wrestling
Royal Rumble 2020 Entrants Announced
Royal Rumble, the most iconic events on WWE calendar is set to return for its 2020 edition on Monday, 27 January and organizers have released the names of wrestlers confirmed for the epic showdown.
A number of famous names such as Roman Reigns, Randy Orton and Rey Mysterio are included in the 30 entrants but other wrestlers such as Edge, Paige, CM Punk and Big Show are also rumored to be appearing in the event.

Mercedes Martinez joins WWE
Reports emerged that independent wrestler Mercedes Martinez has signed up a contract with WWE starting her weekly performance from this month. Martinez had earlier dismissed such reports but had hinted at a collaboration with the wrestling promoter sometime in the future.


Tennis
ATP Cup: Final Eight Confirmed
Canada was the last side to qualify for the quarter-finals of ATP Cup in Australia following Argentina, Great Britain, Australia, Russia, Serbia, Spain and Belgium. The final eight will be facing off in four knock out matches to determine the semi-finalists in the coming days.
Golf
Koepka Announces Return
World No. 1 Brooks Koepka is set to return to action next week, marking his first start since re-aggravating a knee injury that kept him out of the Presidents Cup. Koepka will play next week in the Abu Dhabi HSBC sports Championship on the European Tour and is slated to participate in a six-player, pre-tournament exhibition on Jan. 14.
Pete Dyes Passes Away
Pete Dye, the designer of some of the world's most famous golf courses, has died in the Dominican Republic at age 94. His family announced his sad passing on social media mourning the loss of 94-year-old who left his mark on the world of golf.
Boxing
Claressa Wins Three Titles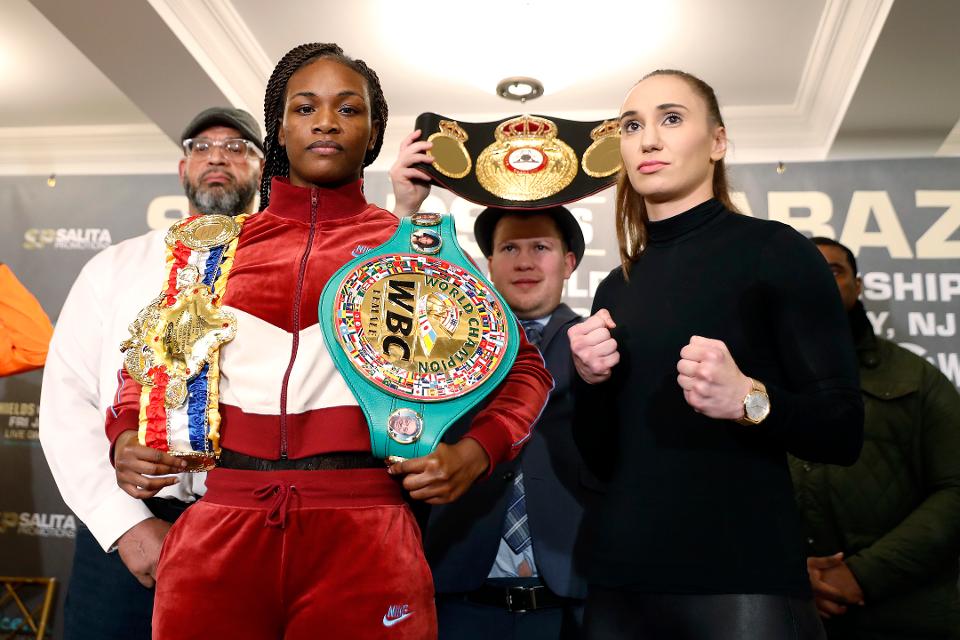 Claressa Shields became the fastest boxer to win three-divisions champion titles after defeating Ivana Habazin in a one-sided fight that lasted for 10 rounds. Shields also holds the distinction of winning back-to-back gold medals.
Fury Prepares For Rematch
Tyson Fury has enlisted the help of two new sparring partners as he steps up preparations for his rematch with Deontay Wilder. British heavyweights David Adeleye and George Fox have joined the Gypsy King out in Las Vegas ahead of the February 22 showdown.



Esports
Fortnite Schedule Released
Epic Games have released the schedule of three different Fortnite solo cups all due in the month of January. The solo cups include Solo Hype Nite, Solo Platform Cup, and Solo Cash Cup and are open to players from all categories.
Miro Announces Return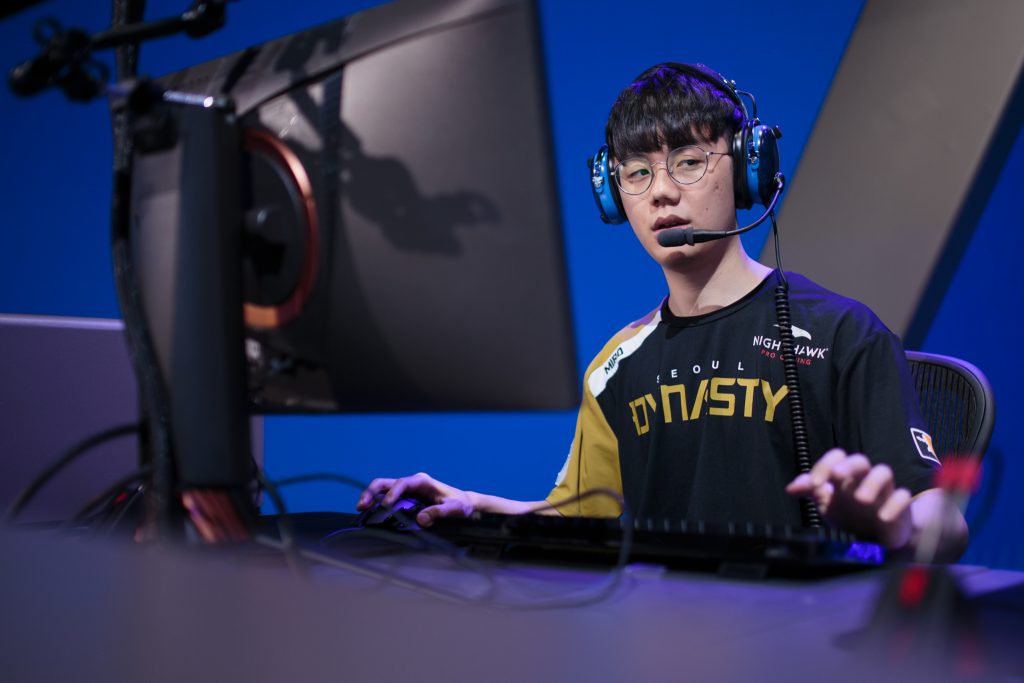 Renowned gamer Jin-hyuk "Miro" Gong has announced his return from retirement to participate in the upcoming Overwatch League. The two-time Apex championship winner and Overwatch world cup MVP announced on social media that he was returning to the field after sorting out some personal issues.