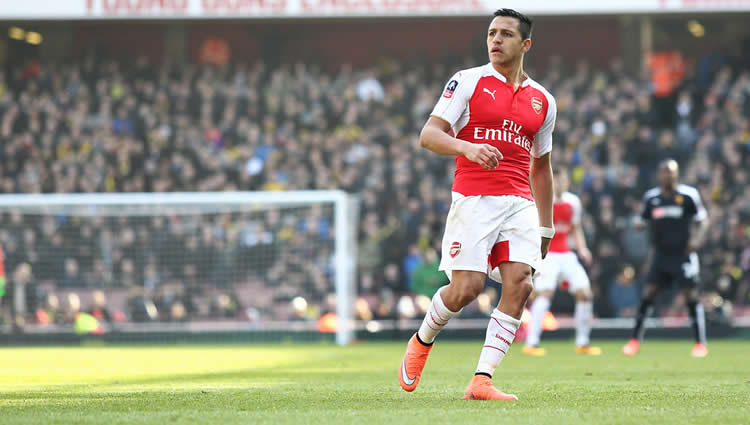 Jose Mourinho, the Manchester United manager has claimed that they are not getting the best out of Alexis Sanchez as the United striker continues his bad form in the season.
Sanchez, 29 is a Chile international and a former striker at Arsenal. The forward joined his new team in January this year and was given a contract of four-and-half-year. It was a swap deal as Man Utd had to let go of their midfielder Henrikh Mkhitaryan who joined his new club Arsenal.
When Sanchez came into Manchester United fans were quite excited about it but the forward has since scored only once in a total of eight appearances. Mourinho has hinted the players difficulties that Sanchez is facing one of which is learning how to play with his new team and get the best out of himself. The Man Utd manager is not a fan of integrating a player midway through the season as a player might face some difficulties like Sanchez is currently facing nowadays.
The Portuguese boss himself is not a fan of winter market and said that signing Sanchez was only signed in this window to show that we want to win. The team manager also showed his optimism for the striker by hinting that Sanchez will come back strongly in the next season.
Although some football experts have suggested that incorporating Sanchez into Manchester United's attacking structure has notably caused harm to the form of Paul Pogba, however, Mourinho dismisses the idea completely.
He said that it takes time and experience to develop a player and he does not consider the ongoing form of Sanchez to be a weakness rather he sees huge potential in the player that needs to be enhanced.
Sanchez's bad form has not affected his manager's trust in him and in fact he is pleased by the effort that the forward is putting in every match. Mourinho defined the player to be a person who does not shy away from responsibilities and tries new things to make it happen on the field.
He further added to the player's praises by commenting that if he makes mistakes he tries to overcome it by compensating it with a fantastic spirit and always tries to win the ball back from the opposition.
Mourinho seemed quite happy with the overall performance of Alexis Sanchez, however, it remains to be seen whether the forward will make a comeback or continue his poor form.