The Week 25 of La Liga featured several important games, Real Madrid not only lost their top spot after being upset against Levante, but Barcelona too saw their best player getting back in form, leading his side to the first place back again.
To have quick rundown of what happened during the Week 25, read on Allsportspk exclusively main highlights:
Real Madrid dropped three important points in the league, getting pipped by Levante 0-1. The game was evenly poised for most of the time where Madrid did manage to possess the ball 66% of the time, but Levante's Jose Luis Morales Nogales important goal in the 79th minute led his team on the driving seat. This loss meant that Real Madrid are no longer on the top spot and they are replaced Barcelona. Jose even won the man of the match award as well.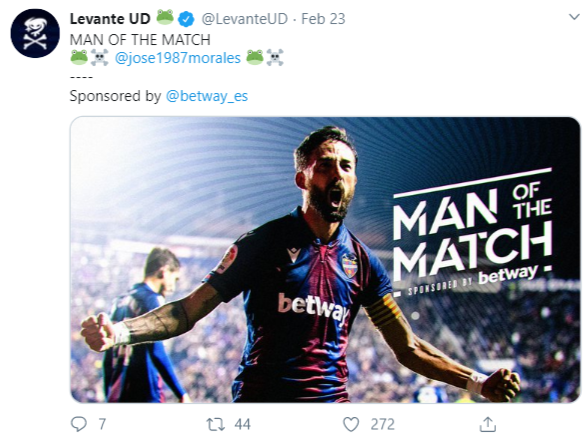 Lionel Messi's fantabulous four goals against Eibar led Barcelona thrashing Eibar 5-0. This dominant win meant that FC Barcelona are not only on top, but they also have improved their goal difference by five goals as well. Barcelona is back on top after three weeks after their champion player scored his 48th hat-trick, breaking Cristiano Ronaldo's club hat-trick award as well.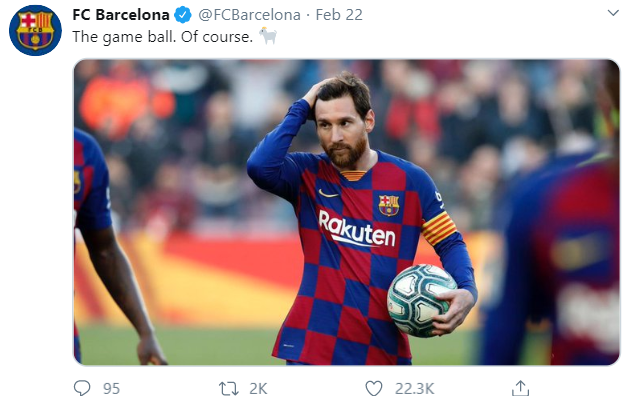 Barcelona even surpassed Real Madrid as all time highest goal scoring team.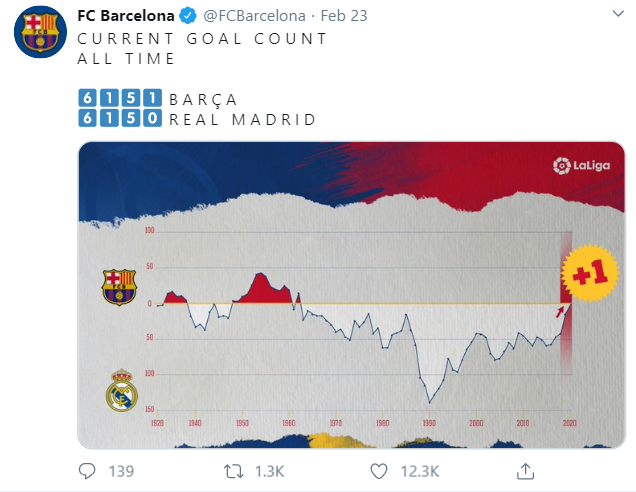 Atletico Madrid walloped Villareal 3-1 to retain their third place. Villareal had opened the score line by scoring a goal first in the sixteenth minute, however, Atletico's back to back three goals saw them getting an upper hand on the hosts and winning this game comprehensively.
Sevilla pulverized Getafe FC in an all-important contest. Sevilla desperately needed this win to climb up the table and the things did work in their favor in this game.
Granada and Real Sociedad too beat Osasuna and Valencia 3-0 respectively.
On the other hand, Real Betis drew 3-3 with Mallorca on what was a high-scoring game between the two teams.
Week 25- Points Table
Points Table Overview
FC Barcelona have taken over Real Madrid and are back on the top spot after three weeks. They are two points clear with a better goal difference than Real's as well.
Real Madrid lost important three points against Levante and have dropped down back on the second spot again. They will have to beat Barcelona in the Week 26's game to grab the top spot again. El Classicos have always been exciting but this season's clash between these two teams is significant due to their neck to neck fight in the league as well. While Real needs to bounce back and claim the first spot yet again, Barcelona would look to extend their lead, in order to make it unassailable with time.
Atletico Madrid retain the third spot while Sevilla have overdone Getafe FC and climbed to the fourth spot, while Getafe Fc has dropped to the fifth.
Real Sociedad have also climbed to the sixth spot after both Valencia and Villareal were thrashed in their previous games and the other two teams are on seventh and eighth respectively.
Granada is still on ninth, while after upsetting Real Madrid, Levante has also made a surprise entry in the top ten as well.
Celta Vigo won its important game and is now kind of safe from relegation. The teams that are now on the verge of relegation are Mallorca, Leganes and Espanyol.
Keep following Allsportspk for regular La Liga, other Football League and Sports Updates.