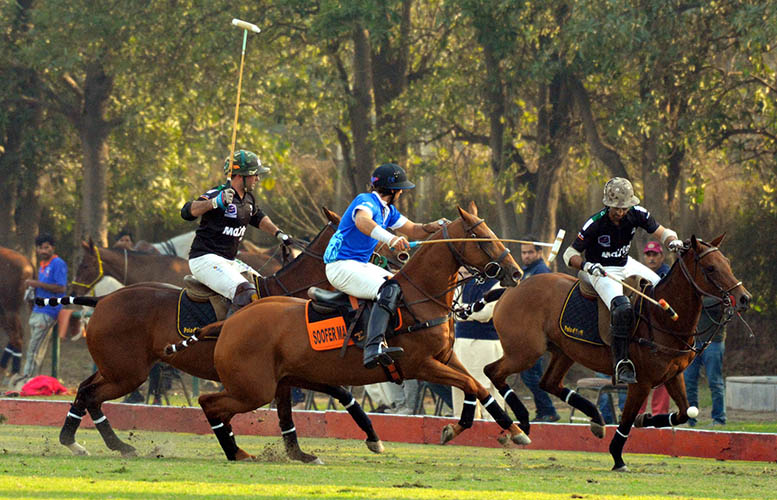 LPC LAHORE: Master Paints/Rizvi's Friday defeated Master Paints Blacks 6-5 in a thrilling match to qualify for the main final of the Master Paints Polo Cup 2018 here at the Lahore Polo Club (LPC) ground.
It was a very close-contested encounter which was ended 5-5 when the final whistle of the match was blown. The match then entered the sudden death chukker, where Hamza Mawaz Khan came from behind to pump in the match-winning goal for Master Paints/Rizvi's and also helped them book berth in the main final. Juaz Cruz Losada was real hero of the match as he fired fabulous four goals while Mumtaz Abbas and Hamza Mawaz Khan (one goal each) completed the tally for the victors. From the losing side, Hissam Ali Hyder and Saqib Khan Khakwani equally played outstanding polo and banged in a brace each while Agha Musa struck one but their efforts went in vain in the end, when they lost the crucial match by a margin of one goal.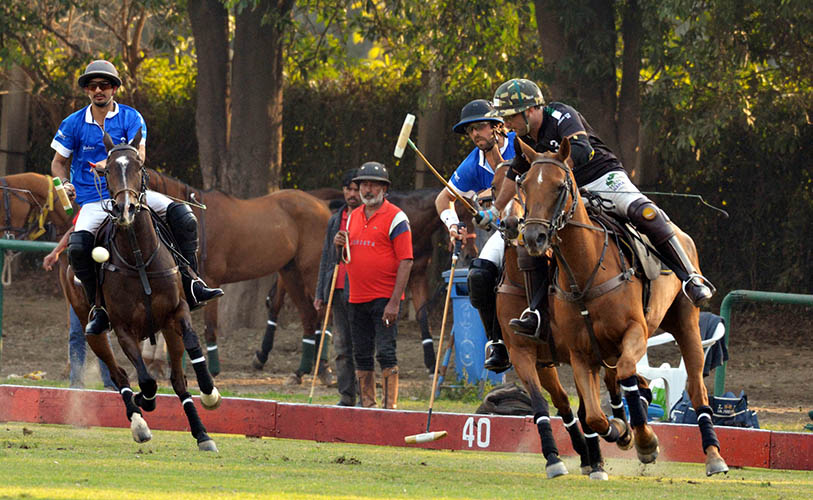 Both the teams kept on struggling to score a goal in the first chukker but their efforts couldn't bear fruit and the first chukker remained goalless. In the second chukker, Saqib Khakwani scored the opening goal off a spot penalty to give Master Paints Black 1-0 lead which was soon equalized by Losada who also converted spot penalty successfully and then in the dying moments of the chukker, he converted another spot penalty to give Master Paints/Rizvi's 2-1 edge.
The third chukker was fully dominated by Master Paints/Rizvi's as they thwarted three tremendous goals – two by Losada off field goal and 60-yard penalty and one by Mumtaz Abbas, who fired a fantastic field goal – to further enhance their lead to 5-1. Master Paints Black made a strong comeback in the fourth chukker as they hammered four back-to-back goals – two by Hissam Ali Hyder and one each by Agha Musa and Saqib Khakwani – to level the score at 5-5. Both the teams then utilized all their skills and efforts to convert one more goal to ensure crucial victory, but both failed to add a single goal and when the final whistle was blown, the match was tied at 5-5.
Ignasio Negro and Mighuel Luis Duggan officiated the match as field umpires.
For updates regularly visit: Allsportspk