Allsportspk Archives-MMA Pakistan: Furqan "The Lion" Cheema
In recent past several Pakistan Mixed Martial Arts (MMA) fighters have emerged at the international scene including Muhammad Irfan, Anita Karim and Mahmosh Raza. Another emerging name is of the England-based Pakistan origin fighter Furqan Cheema known as "The Lion" .
Recently in Combat Challenge Professional, The Lion scored his second professional victory in Bradford, West Yorkshire England against Andrew "The Immortal" Conner. He won the match in very first round through naked choke submission.
Cheema who was used to train for MMA on-and-off, decided to join the sport professionally last year, saying he used to go to the gym for MMA but he stopped training about one-and-half-year ago.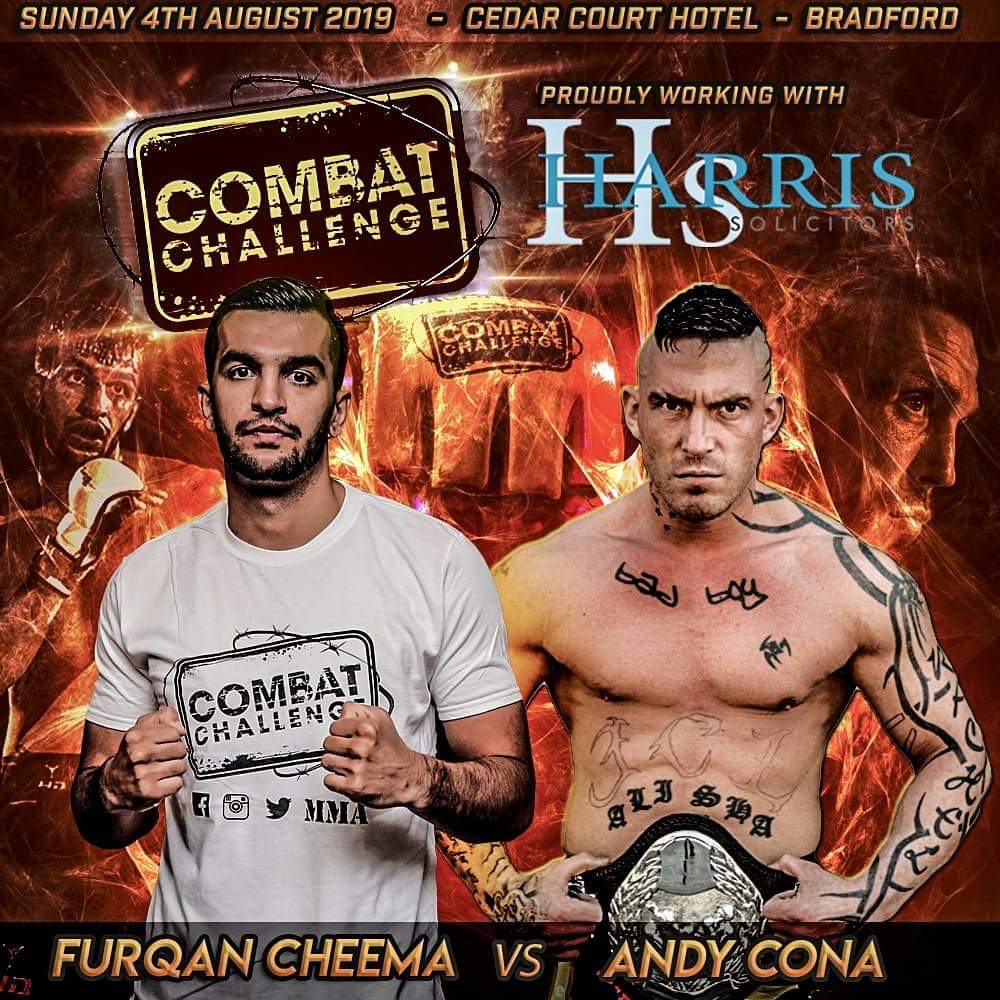 Explained that "One day I decided to get back into the gym and focus on the sport I enjoy, with a new motivation of turning into the professional athlete." Added that to achieve his professional ambition he started training again in December 2018 and after nine months had two professional fights, which he won.
Commenting about the fight, The Lion said, Conner fought well because he had a good game plan as he threw some good right punches and kicks but I remained calm and focused. Ultimately, successfully pinned him against cage and got a submission.
Punjab Inter-Division Power-lifting '19: Gujranwala Clinch Title – Kick-Boxing Championship:Lahore Are The Champions
"For me it was a good match because Conner is a good fighter and great human being and I have learned a lot from this fight," Cheema said, adding for him the respect of opponent is vital because it will show you the strengths as well as weaknesses of your competitor.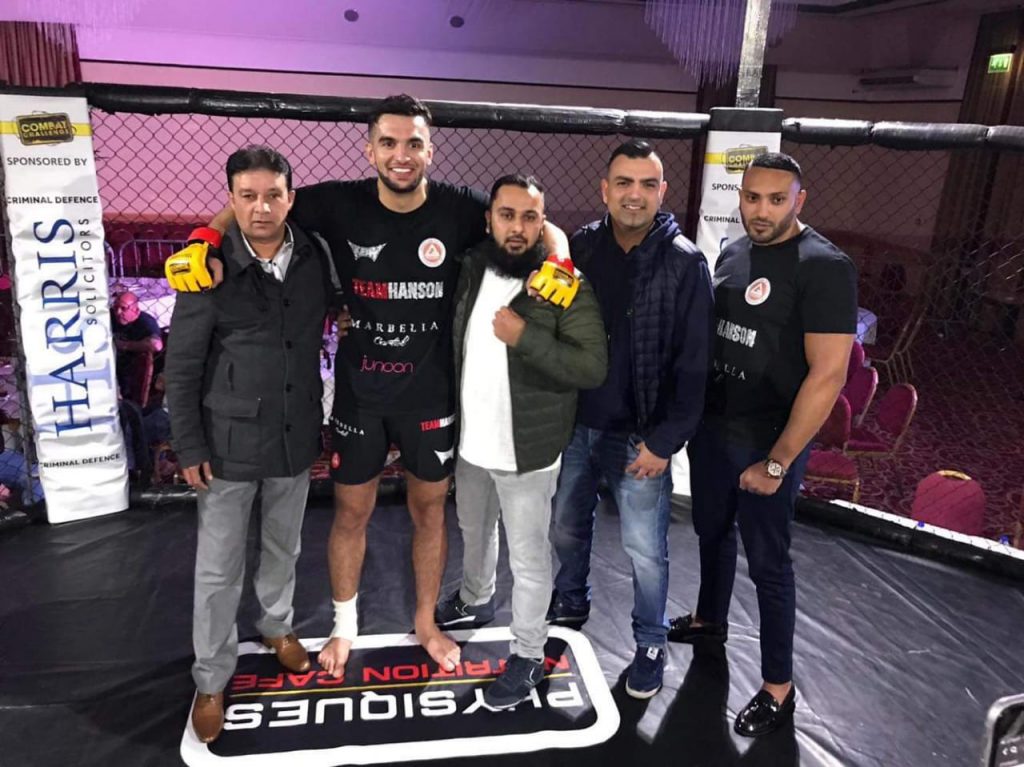 "Andy is a warrior who fights regularly and always risking his health to give all his fight purses in helping his daughter. He is a true gentleman and I've made a friend from this fight," Cheema said.
Talking about his future plans, the fighter said, his next match will be on 21st September in Risk Fight League and then he will fight in November for Combat Challenge. "After that I will discuss with my manager about our plans for 2020 but currently my main focus is working on my weakness, and train hard for the future fights," Cheema said.
Cheema sharing his philosophy said that "for him its not to win or loss but it is the journey that counts." Added, "It's a long road to where I want to be but he is making progress."
Answering a question about MMA's scope in Pakistan, Cheema said it is currently thriving and he will definitely go back to his home country for a fight.
For more updates keep visiting allsportspk