The Author: Salman Khalid is a visually impaired college lecturer. Having done his M.Phil. in English literature has represented Pakistan in the International conferences conducted by United Nation and was certified by UN in the matters concerning disabilities. A knowledgeable sports and especially cricket enthusiast, he is a valuable member of Allsportspk editorial team.
What a cruel snub is this. How on earth Rizwan could not make it to any PSL team? I cannot simply get over this unjustified exclusion.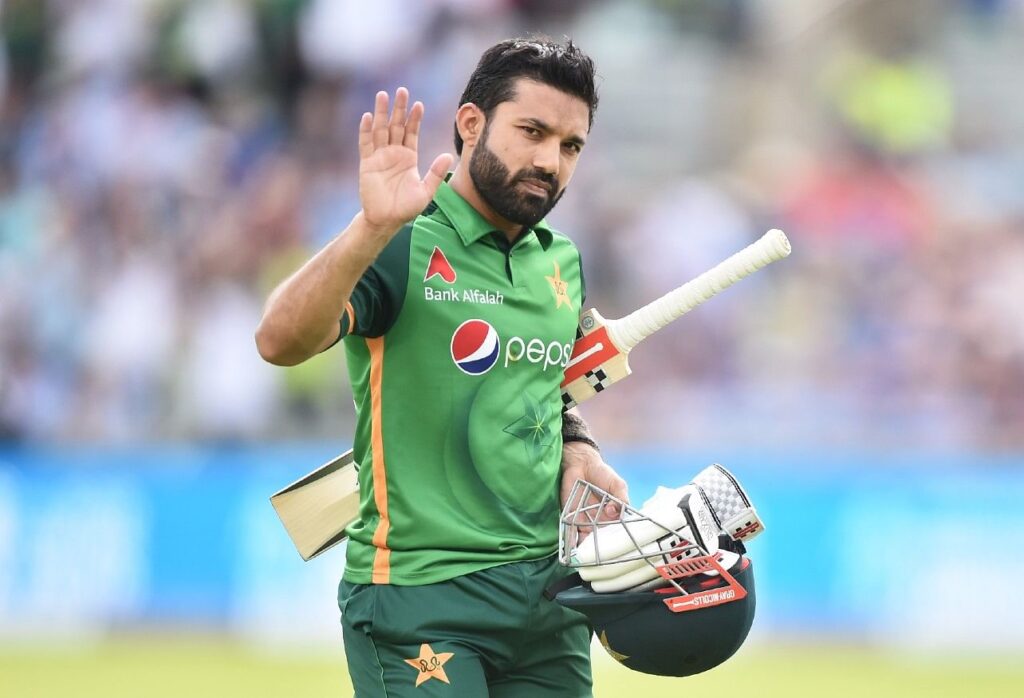 Oh, a good player, but needs to work more on his game. His technique, defence and shot selection is impressive, but to match the fiery pace of modern game, he ought to be aggressive, smarter and broader in his shot range. If Rizwan wants to give himself a chance in T20 cricket, he must come up with something spicier and show a sense of great urgency with the bat.
At this age of fast cricket, and the kind of brand T20 has evolved into, courtesy multiple franchise cricket leagues around the globe, one cannot survive by merely nudging the ball in the gaps and accumulate runs steadily. He does possess the very skill to keep himself busy at the wicket, but the this boom boom era demands much more than just stroking the ball to get to the other end. Needs to produce big shots consistently, bring aggression in his style and widen the range to target all parts of the ground! Otherwise, no use of feeling sorry for Rizwan, who did not have strong credentials to be picked up by any PSL team.
This was a detailed reply of a friend when I was arguing with him when Rizwan was not considered by any single PSL franchise three years ago. Yes He may not be a basher of a cricket ball, one may not associate Afridi or Gayle like flare with his batting, even then, he was never this bad to be snubbed by all the franchises, not even the lowest category of PSL draft had the space to accommodate him?
ICC Awards 2022: Rizwan Crowned T20I Cricketer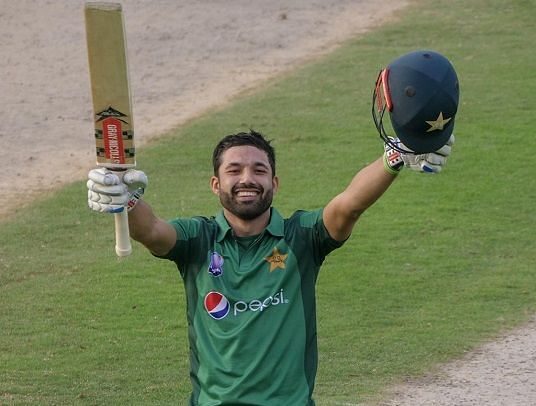 Though inwardly, I was aware of the fact that improvement is necessary in his strike rate and perform even better in the domestic T20 circuit to give himself a realistic chance for the next edition of PSL. While wishing well for the hardworking man, never ever in my wildest of imaginations, could I see Muhammad Rizwan touching the unbelievable heights of glories where we see this superman at the moment. How can he, how can he surmount such peaks so fervently, how can he convert his extended calmness into the torrid flames, and, how can he rule the territories that were not meant for him? and that too in such a brief period?
Simply unthinkable, purely magical!
This is one remarkable story of self-belief! A story of accepting a stiff challenge, a story of a mesmeric craze to prove the world wrong and a story of an invincible faith that flummoxed the cricketing fraternity big time. It was all about getting the chance top of the order and grabbing it with both hands.
Announcing of his rediscovered spark with 89 not out against the Blackcaps in their own backyard, Rizwan never looked back and kept producing scintillating knocks to stun even his own team mates. Another grand performance came in Lahore when Rizwan blasted a 64-ball 104 against South Africa in February 2021. This was followed by series of fabulous innings as the Rizwan era kept unlocking its captivating grandness to the surprise of countless cricket Gurus. Not only this, in the T20 world cup opening match for the country, his brilliant 79 runs against the arch rivals proved vital to give Pakistan first ever victory against India in ICC world cups.
He became the only batter to score more than 1,000 T20 runs in a calendar year and 1,326 runs scored in 12 months. In what has been an outstanding season for Muhammad Rizwan, he showed up as one of the pillars of Pakistan cricket, along with Babar Azam, just because of his prolific form and transformation as a T20 specialist.
Just a year back, who could have thought Rizwan to win the ICC T20 player of the year award, no one, absolutely no one!