National Open Polo C'ship – Quaid-e-Azam Gold Cup 2018: Master/Rizvi's & Barry's set for High-Voltage Final
LPC LAHORE: Master Paints/Rizvi's and Barry's qualified for the main final while Diamond Paints and Army booked berth in the subsidiary final of the Diamond Paints National Open Championship for Quaid-e-Azam Gold Cup 2018 to be played on Sunday.
Master Paints Black vs Rijas Aces/PAF
The first match of the day proved to be a nail-biting one, as Master Paints Black beat Rijas Aces/PAF by a narrow margin of 5-4. Gerardo Mazinni was main contributor from Master Paints Black as he banged in a brace while Hissam Ali Hyder, Raja Mikael Sami and Sufi M Haris hit one goal apiece. From the losing side, Irfan Sheikh and Deigo Araya struck a brace each.
Master Paints Black thwarted two back-to-back goals to take 2-0 lead. The second chukker remained goalless while Rijas Aces/PAF bounced back in style in the third chukker by hammering an impressive hat-trick to get 3-2 edge.
The high-voltage fourth chukker was dominated by Master Paints Black which gave them 5-3 lead. Rijas though tried to make a comeback as they succeeded in converting one yet they couldn't add more goals, thus lost the match by 4-5.
Diamond Paints vs Newage/BBJ Pipes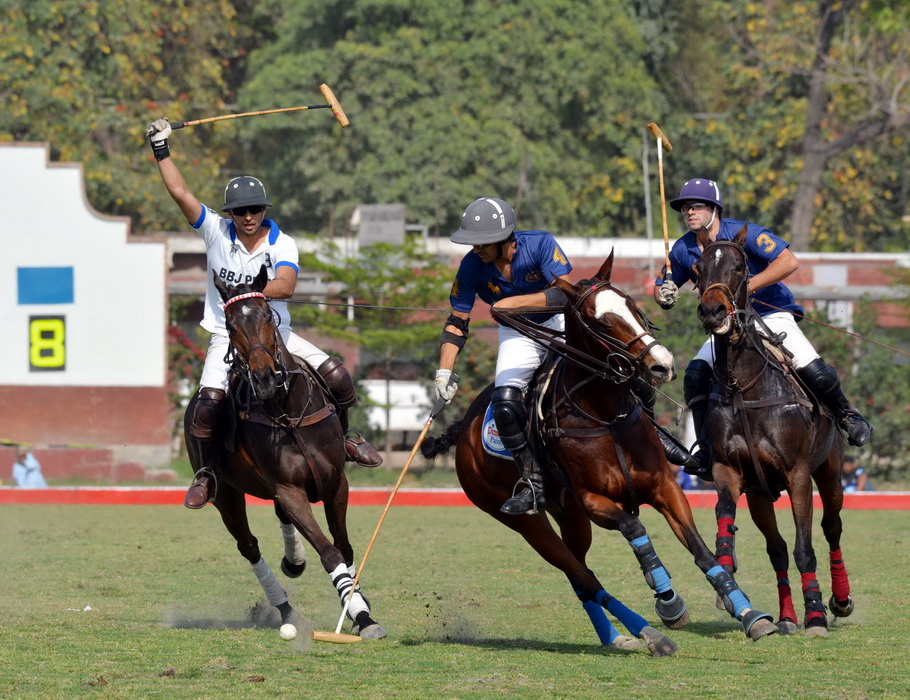 Macos Araya struck fabulous five goals to steer Diamond Paints to 9-7 triumph over Newage/BBJ Pipes in the second encounter of the day. The remaining goals from the winning side came from Eulogio Celestino and Mir Huzaifa (2 goals each). Salvador Ulloa hammered six out of seven goals, his team pumped in while the remaining one comverted by Ahmed Ali Tiwana.
The first chukker was evenly poised as one goal each was scored by both the sides. Diamond Paints took slight lead of 4-2 lead in the second chukker as Diamond added three goals in their total tally while Newage had one. The third chukker was also dominated by Diamond Paints as they banged in three goals against Newage's two, as the winning side get 7-4 edge.
The only goal of the fourth chukker was also produced by Diamond Paints yo stretch their lead to 8-4. Newage bounced back in the fifth and last chukker by banging in a brace to make it 7)8-6. Diamond Paints then started playing aggressive polo and converted one more to enhance their lead 8-6. By the close of the match, Newage scored another goal to finish the match at 9-7.
Master Paints/Rizvi's vs Army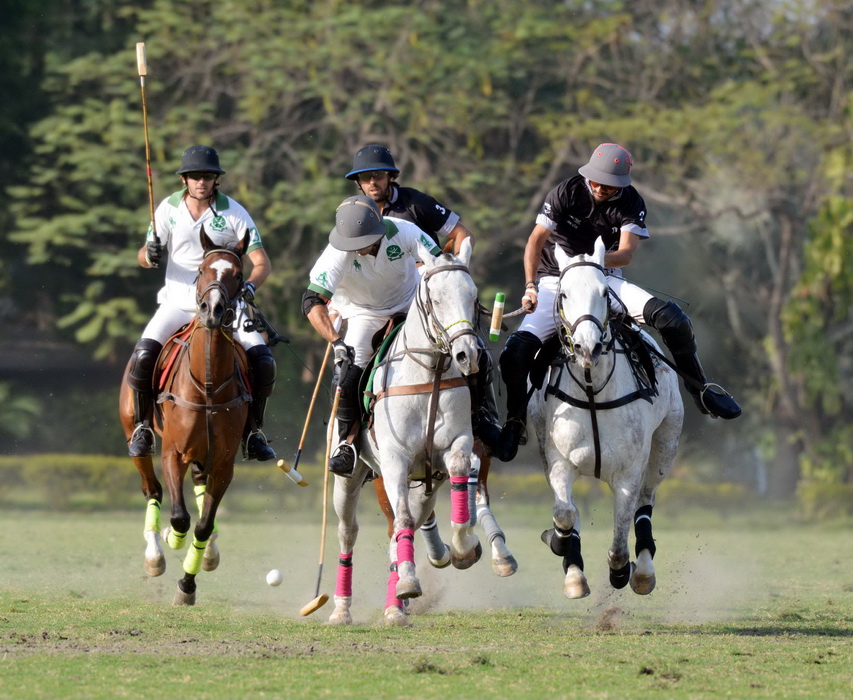 Five-star Juan Cruz Losada guided Master Paints/Rizvi's to a hard-fought 9-7 victory over Army in the third and last match of the day. Besides Losada's five goals, Saqib Khan Khakwani and Farooq Amin Sufi struck a brace each. From the losing side, Ignasio Negri hammered a hat-trick while Eulogio Celestino hit a brace and Brig Zulfiqar Ali Baig and Major Omer Minhas contributed one goal apiece.
The first chukker was evenly poised as both the sides struck two goals each while Master Paints/Rizvi's got a slight 4-3 lead in the second chukker. The third chukker was also evenly poised as once again two goals each were converted with Master Paints/Rizvi's still have slight 6-5 lead.
The fourth chukker saw once again both teams scoring one goal each with the winning side having 7-6. Master Paints/Rizvi's stamped their authority in the last chukker by thwarting two goals as against one by Army, as final score was 9-7 in favour of Master Paints/Rizvi's.