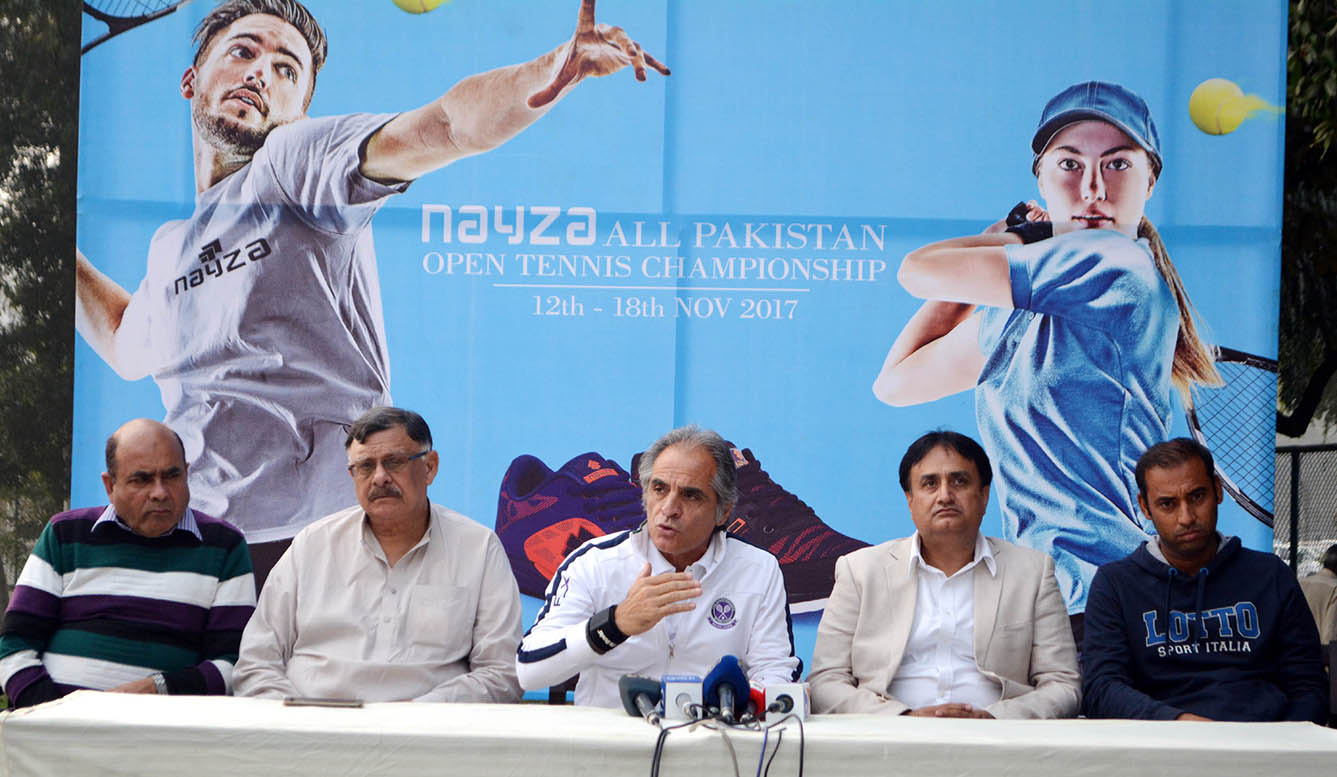 The Nayza All Pakistan Open Tennis Championship 2017 commenced with the qualifying round taking place at the Punjab Lawn Tennis Association Courts, Lahore .
The main rounds will start on Tuesday, 14th November 2017.
Nayza is being held for the 2nd consecutive year and includes the following events: Men's Singles, Men's Doubles,  Ladies Singles, Boys U/ 18, Boys U/ 14, Boys/Girls U-10, Seniors 45 plus doubles.
In the Men's qualifying round the results were:
– Malik Abdul Rehman beat Salman Riaz by 8-3, 
– Naouman Aftab beat Tahir ullah by 8-2, 
– Muhammad Shoaib beat Hanan Rauf by 8-3, 
– Muhammad Kmail beat  Rafey Butt by 8-1, 
– Umer Babar beat Imtaiz Ahmed by 8-1, 
– Fayyaz Khan beat Zesshan by 8-1, 
– Zariab Peerzada beat Hassan Riaz by 9-8, 
– Sikander Khan beat Jehanzeb Khan by 8-5 
For updates regularly visit: Allsportspk