Public Investment Fund headed Crown Prince Mohammed bin Salman has withdrawn its bid to buy Newcastle United.
EPL-English Premier League had been considering a bid worth US $390m, which if approved would have made PIF 80 percent owner of the English club. The remaining stakes would were planned to be owned by Reuben Brothers and  PCP Capital Partners.
After several months of deliberations with the EPL's owners and directors, the PIF consortium withdrew its bid, stating that it had decided to withdraw its interest in acquiring Newcastle United Football Club.  Explained that "Unfortunately, the lengthy process under the current circumstances coupled with global uncertainty has rendered the potential investment no longer commercially viable."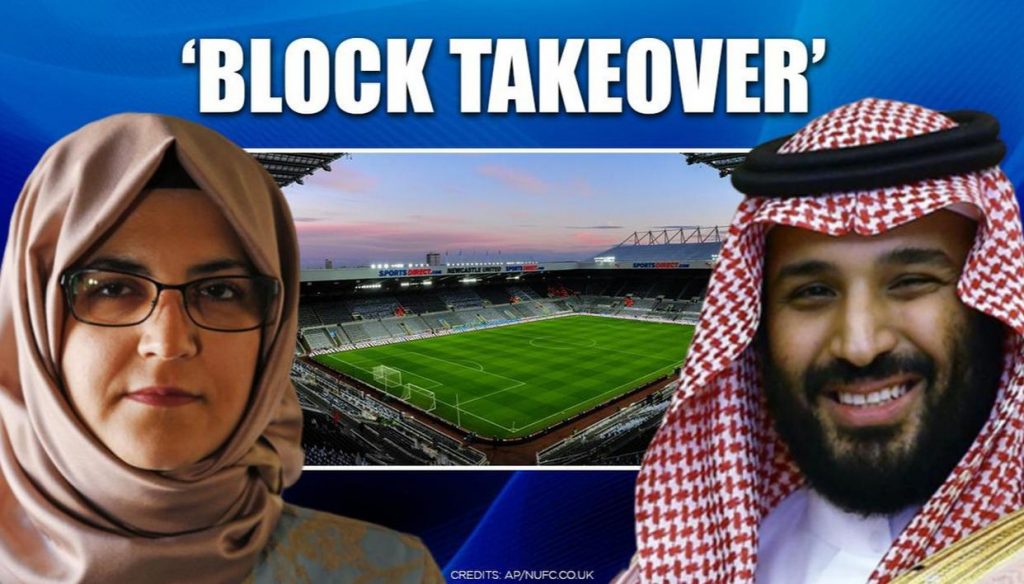 The deal was struck with human rights controversy since the beginning. Recently, it was also struck with illegal streaming related issue.
The human rights aspect spear headed by Hatice Cengiz, the fiancee of murdered journalist Jamal Khashoggi, had been voicing concern that PIF the main bidder is headed by Crown Prince Mohammed bin Salman, who supposedly was also behind the team of operatives which has been accused by the UN and CIA of performing under the direction of the prince.
During June the situation became more serious when a critical report released by World Trade Organisation found that the content of Qatar's beIN Sports, was illegally streamed by a private network beoutQ, which was promoted by a Saudi Al-Qahtani who has been associated in the Jamal Khashoggi murder and has been known to be close to Mohammed bin Salman.