Umar Akmal,who has been banned for three years has finally filed an appeal. The deadline to file his appeal was till 22nd May 2020.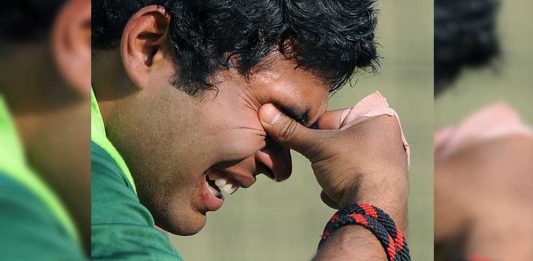 Umar had been suspended from all types of cricket, by a disciplinary panel of the PCB-Pakistan Cricket Board, after he was found complicit in a match-fixing scandal. He had failed to report the match-fixing approaches and had breached Article 2.1 of the Anti-Corruption Code. Another charge due to which he was suspended, was that he had shown no signs of remorse and had not cooperated with the investigating team and the Security and Vigilance Department of the PCB.
He, however, gave the argument that he had always reported any match-fixing approaches before
this incident. This was supposedly stated believing that it might reduce his suspension, but it all went in vain.
The decision of his ban was announced on 27th April, by Justice (R) Fazal-e-Miran Chauhan, and Umar received a copy of the detailed verdict on 8th May. After he had received the copy, he had 14 days till he could challenge the verdict. He was projected to submit his appeal on 15th May but did not after which there were some uncertainties that he might not file any appeal!
Nonetheless, these rumours were put to an end after Umar having filed the appeal today.