The first live international archery tournament – The Lockdown Knockout was won by Sara Lopez. The Lockdown Knockout is the first remote archery international event being streamed live across World Archery's digital platforms.
The World No. 2 from Colombia Sara Lopez beat Norway's present World Youth Champion Anders Faugstad, 146-144.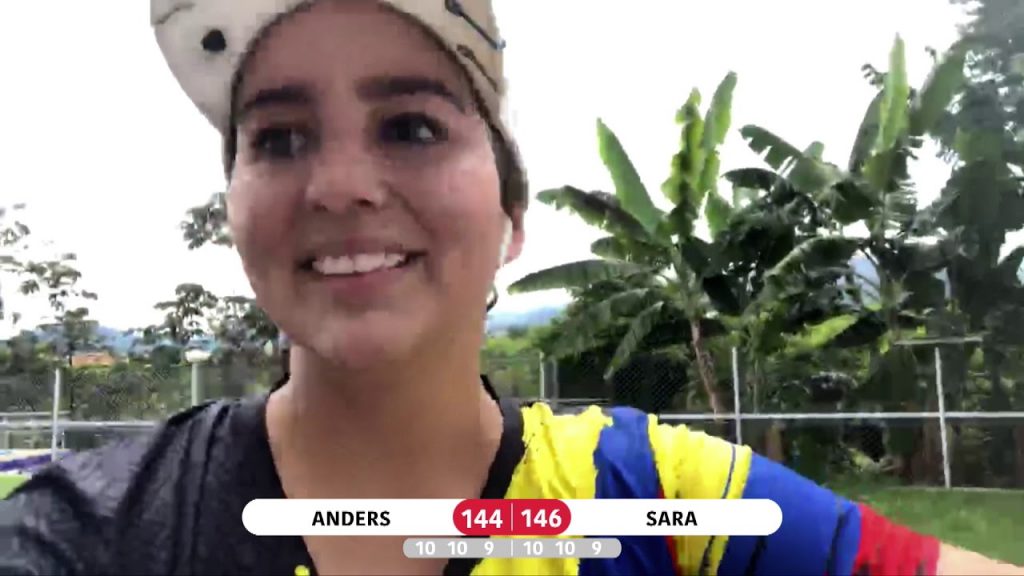 The invitational knock out title was competed for in a remote area by 8 compound archer's from around the world.
During the match there were some video connectivity problems from Sara's side. She was in the city of Pereira, where the weather was considerably hot, which caused the devices to overheat. The resultant being that after first ends of 28 points from both archers, the remote video connection that Sara side was forwarding failed.
Being supported by her family to protect the cameras from the heat, after a while the re-connection was established and the match resumed.
Despite having being distracted due to the break, the World Cup reigning Champion shot a perfect 30 in the second end and another in the third. Her opponent Anders was not up to the mark and dropped four by the time he had shot the ninth arrow and trailed, 88-86.
The 20 year old Norwegian was not able to get into the rhythm and show the same control and consistency he had displayed during the first two matches. During those matches he had shot 148 and 149 points to win against Steve Anderson and Mike Schloesser respectively.
In the fourth match Sara managed to hold off any charge from Anders, matched his 29-point end and left the score at 117-115. Anders finished the fifth with the same 29 score, shooting 10, 10 and a 9.
The final outcome was that the five-time Hyundai Archery World Cup Champion won the match, 146-144.
The victorious Sara Lopez won a prize money of 1000 CHF, which she announced would be donated to Colombian charities fighting the COVID-19 pandemic. In second place Anders receives 500 CHF.
It was announced that during June 2020, the Lockdown Knockout will return for recurve archers.