Pakistan Rafum Junior Tennis Championship 2019: Finals On Friday, 20th Sept.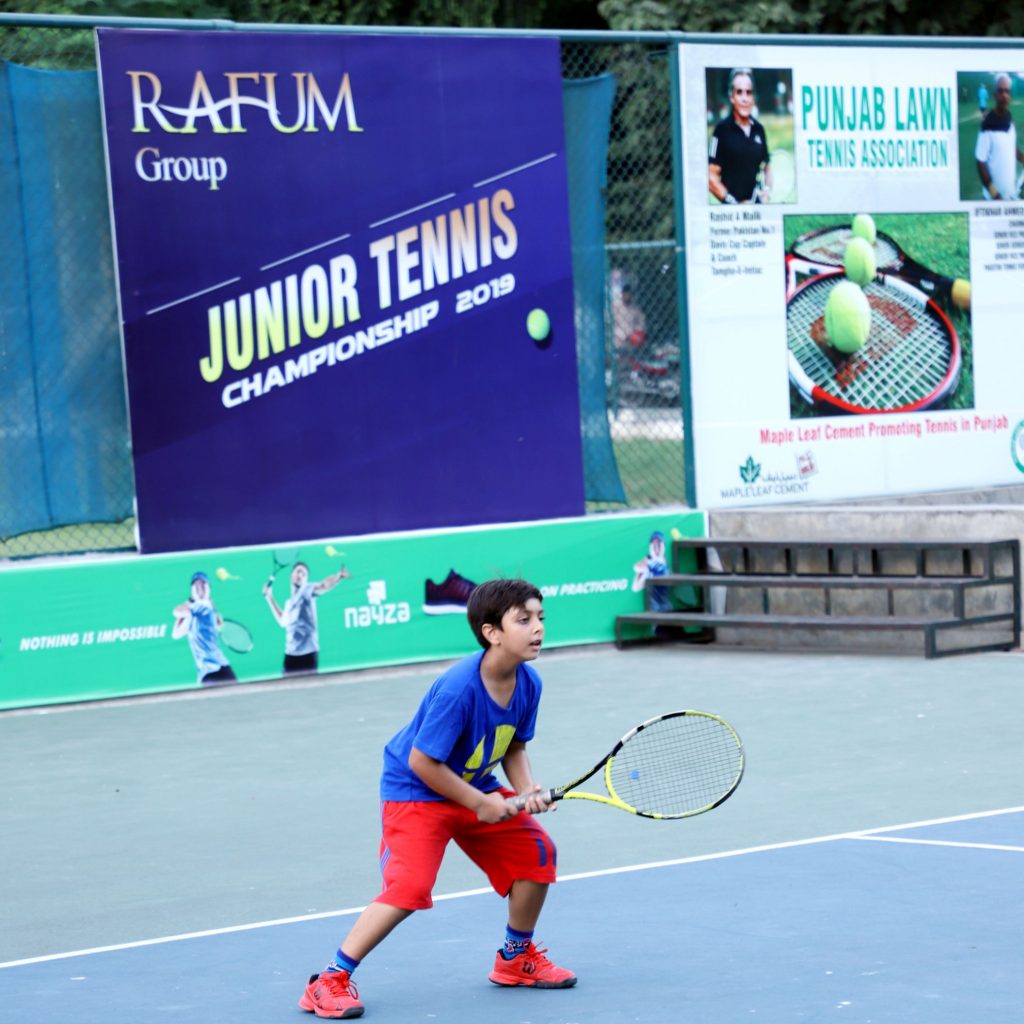 LAHORE: The Finals of Rafum Junior Tennis Championship 2019 will be played on Friday, 20th September.
On 18th September the following matches were played:
Under 16 Category
1st semifinal Faizan Fayyaz beat Hassan Ali by 6-4,6-4
2nd semifinal Bilal Asim beat Hamaza Jawad by 6-2, 6-2
Before that semifinals of Under 16 – four Quarter-finals were played with the following results:
1st QF Faizan Fayyaz beat Shahzaib Zahid by 4-2, 4-0
2nd QF Hassan Ali beat Ehtasam Arif by 5-3, 4-0
3rd QF Bilal Asim beat Abulhanan Khan by 4-3, 2-4, 10-8
4th QF Hamaza Jawad beat Zain Ch bh 8-1.
Davis Cup Group I and Group II Ties: Day 2 – Results
Under 14
1st Quarter-final Bilal Asim beat Asad Zaman by 8-1
2nd Hamaza Jawad beat Ali Jawad by 8-3
3rd Shaheel Durrab beat Ehtasam Arif by 8-5
4th Shahzeb Zahid beat Ehtasam Humion by 8-1
Under 12 – Doubles
1st Semi-final Asad Zaman and Ehtasm Humion beat Ameer Mazari and Essa Bilal by 4-0, 4-2
2nd Zohaib Afzal Malik and Hania Minhas beat Abubakar Khlal and Muhammad Munir by 5-3, 4-1.
Under 10
1st Semi-final Ameer Mazar beat Zohaib Afzal Malik by 8-1
2nd SF Ismael beat Essa Bilal by 8-4
For more updates keep visiting allsportspk