The monthly Scrabble ranking tournament of July was held at Beach Luxury Hotel, Karachi. A total of 44 players participated under the three following categories: Novice, Recreational and Masters.
Out of 21 players in the Masters category, Hassan Hadi Khan claimed the trophy by bagging 8 out of 9 wins with a spread of 606 points. Usman Shaukat secured the second position with 7 wins and a spread of 993 points. Ali Salman also won 7 games but finished third with a spread of 532.
Scrabble Pakistan-1st Ranking Tournament: Moiz & Shehryar Lift Titles
The Recreational Category's titles were all won by juvenile Scrabble players. Zayan Zaman finished first by winning 7 out of 9 games with a spread of 760. Close behind by a hair's breath, young Ibrahim Mansoor stood second by also acquiring 7 wins but with a slight lesser spread of 715 points. Whereas Syed Maaz claimed the third position with 6 wins and a spread of 964 points.
In the Novice category, Mahnoor Qaseem clinched the title by winning 6 out of 7 matches with a spread of 691 points. The second position was claimed by Aamir Ali who also won 6 games but with a spread of 620 points. With 5 wins and 416 points, Arshman Qazi stood third.
Vice president of the Pakistan Scrabble Association – Mr. Tariq Pervez distributed the trophies to the winners of the respective categories.
Complete division wise results are appended below:
Masters Category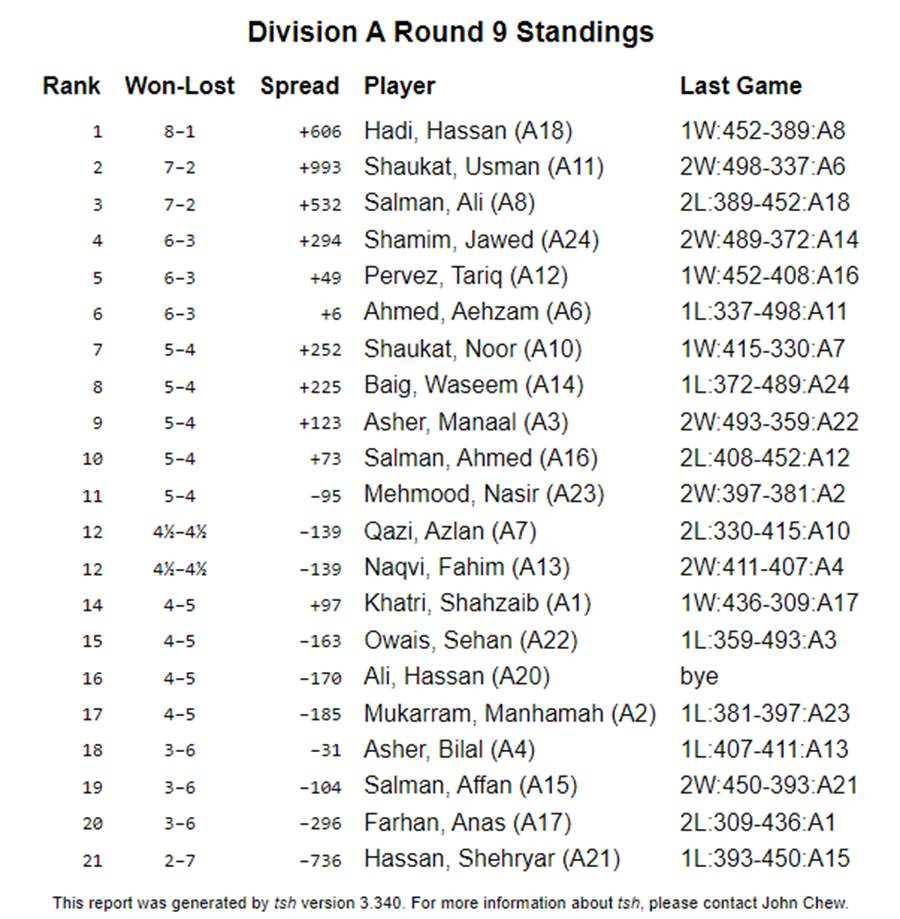 Recreational Category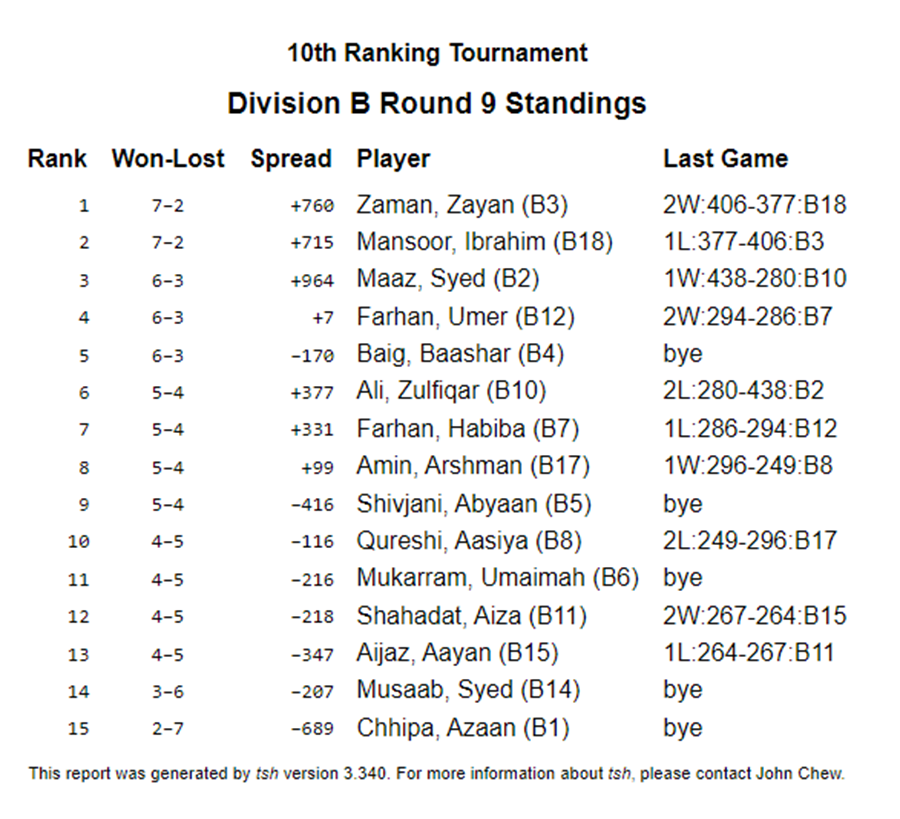 Novice Category