PSL '19: Complete Schedule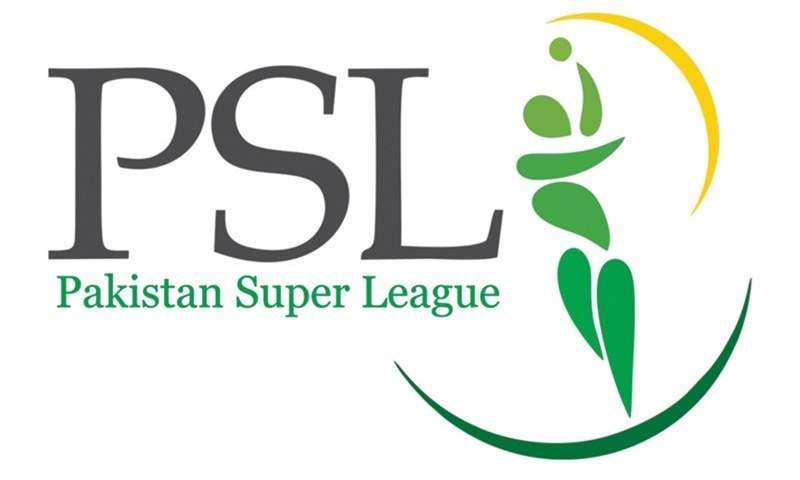 The buzz about Pakistan Super League (PSL) is at its peak with only few hours to commence on 14th February, 2019.
Thirty-four T-20 matches will be played by the six participating teams.
An interesting fact about the event is that it is spread across 5 venues : 3 of them in United Arab Emirates (UAE) and the rest two in Pakistan.
Sharjah, Abu Dhabi and Dubai being the UAE spots of hosting PSL, while Lahore and Karachi being the host cities in Pakistan, where the league will hear the final bells and the trophy will find its owner.
The first encounter will be between Lahore Qalandars and Islamabad United on 14th February 2019, in Dubai. From then, the clock will start ticking towards March 17, 2019-the time when last and the final match will distinguish the winner.
For convenience of the cricket watchers and Allsportspk readers a quick glimpse of the planned dates and venues of PSL, are  facilitated with a tabular overview.
| | | | |
| --- | --- | --- | --- |
| PSL 2019 Schedule | | | |
| | | | |
| Day | Date | City | Match |
| Thursday | 14th February | Dubai | Islamabad United vs Lahore Qalandars |
| Friday | 15th February | Dubai | Multan Sultans v Karachi Kings |
| Friday | 15th February | Dubai | Peshawar Zalmi v Quetta Gladiators |
| Saturday | 16th February | Dubai | Islamabad United v Multan Sultans |
| Saturday | 16th February | Dubai | Lahore Qalandars v Karachi Kings |
| Sunday | 17th February | Dubai | Islamabad United v Quetta Gladiators |
| Sunday | 17th February | Dubai | Peshawar Zalmi v Lahore Qalandars |
| Wednesday | 20th February | Sharjah | Quetta Gladiators v Multan Sultans |
| Thursday | 21st February | Sharjah | Peshawar Zalmi v Karachi Kings |
| Friday | 22nd February | Sharjah | Multan Sultans v Lahore Qalandars |
| Friday | 22nd February | Sharjah | Islamabad United v Peshawar Zalmi |
| Saturday | 23rd February | Sharjah | Quetta Gladiators v Lahore Qalandars |
| Saturday | 23rd February | Sharjah | Islamabad United v Karachi Kings |
| Sunday | 24th February | Sharjah | Peshawar Zalmi v Multan Sultans |
| Sunday | 24th February | Sharjah | Quetta Gladiators v Karachi Kings |
| Tuesday | 26th February | Dubai | Multan Sultans v Islamabad United |
| Wednesday | 27th February | Dubai | Lahore Qalandarsvs Quetta Gladiators |
| Wednesday | 27th February | Dubai | Karachi Kings v Islamabad United |
| Thursday | 28th February | Dubai | Multan Sultans vs Peshawar Zalmi |
| Thursday | 28th February | Dubai | Karachi Kings v Lahore Qalandars |
| Friday | 1st March | Dubai | Peshawar Zalmivs Islamabad United |
| Friday | 1st March | Dubai | Multan Sultans v Quetta Gladiators |
| Monday | 4th March | Abu Dhabi | Quetta Gladiators vs Peshawar Zalmi |
| Monday | 4th March | Abu Dhabi | Karachi Kings v Multan Sultans |
| Tuesday | 5th March | Abu Dhabi | Lahore Qalandarsvs Peshawar Zalmi |
| Tuesday | 5th March | Abu Dhabi | Quetta Gladiators v Islamabad United |
| Thursday | 7th March | Karachi | Karachi Kings v Peshawar Zalmi |
| Saturday | 9th March | Lahore | Lahore Qalandars v Islamabad United |
| Sunday | 10th March | Karachi | Karachi Kings vs Quetta Gladiators |
| Sunday | 10th March | Lahore | Lahore Qalandars v Multan Sultans |
| Tuesday | 12th March | Lahore | Eliminator 1  – #3 vs #4 |
| Wednesday | 13th March | Karachi | Qualifier – #1 vs #2 |
| Friday | 15th March | Karachi | Eliminator 2 |
| Sunday | 17th March | Karachi | FINAL |
For updates regularly visit: allsportspk